Davina Bruce – Delivery Woman of the Year
Our doorstep milk delivery woman, Davina, has been nominated as one of the nation's Dairy Heroes by The Grocer. In a challenging year for the industry, Davina stood out for her outstanding service during the coronavirus pandemic. For more than 40 years, Davina Bruce has been turning up at the McQueens Dairies depot in Kirkcaldy, Fife, to prepare for her doorstep milk delivery round. Having originally helped out on her father's milk float from the age of 12, Davina followed in his footsteps.
Keeping the doorstep milk deliveries in the family
Her passion for delivering fresh milk, eggs and fruit juices to the people of Kirkcaldy continues to be a family affair. Davina's son Bob – who joined McQueens in 2011, was promoted to depot manager at the start of this year.
"He's not bad. Sometimes he can get a wee bit stressed," Davina, 61, explains down the line from her home in central Fife. "He doesn't tell me what to do because he knows I've done the job for so long I don't need to be told." When the pandemic took hold, she saw her doorstep milk delivery round go up in both size and length of time as more people signed up for deliveries. Customers were also adding extra products to their orders which was new. That surge in demand has continued into the autumn.
"Every week, new runs are getting made and new drivers are getting started. Things are picking up, and sometimes you don't have enough hands," she explains. "During the lockdown, when everyone was upping their orders, sometimes I'd have to do 2 runs to the door as I couldn't carry it all. I'm quite wee, but I've got extra-long arms now."
Staying Safe during Lockdown
While business has been booming for milk deliveries, coronavirus rules did mean Davina wasn't able to see her two grandchildren. So when restrictions eased and she got to see them again, it was what she describes as her "biggest high".
"It was brilliant getting extra-tight hugs. I'd missed their cuddles. I used to see them every day. It was a big wrench when I could only get to see them through the window." "My spirits were kept high and you would get drawings and thank-yous. Kids would be writing on the paths with chalk saying thank you for their doorstep milk deliveries. It was brilliant and really touching."
Davina's Doorstep Milk Deliveries
It's not just Davina's doorstep milk delivery customers who appreciate her. McQueens Dairies chairman Mick McQueen describes her as "a shining example and a model employee" who never takes a day off. "Our customers love her to bits."
Last year Davina celebrated her 60th birthday and was presented with a gift by Mick and Meg McQueen and the company nominated her as their Women of the Year So, after more than 40 years of delivering milk and groceries under her belt, will Davina be hanging up her boots any time soon?
"Some days it's really hard going," she says. "Particularly in the winter with the dark nights. I always say I'm definitely not doing another winter, but I'm still here – and we're coming into the winter again."
We hope it's a long time yet before Davina retires and we are delighted with her amazing recognition in The Grocer.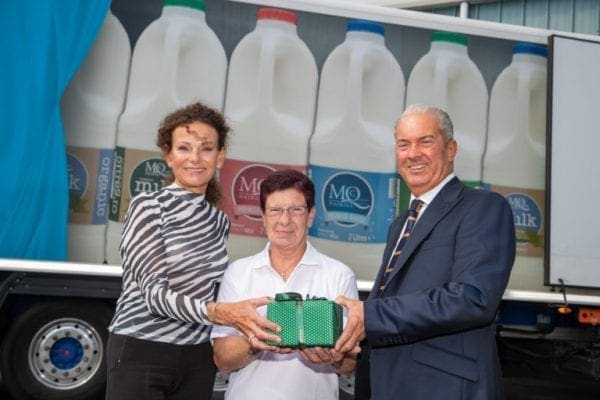 Join thousands of happy McQueens Dairies customers and enjoy fresh daily milk delivered straight to your doorstep before 7am with our local milkmen.  Add on alternative milk, yoghurt, juice or just choose a milk and eggs delivery. Place your order in our online shop.
Moopops – reusable milk bottle tops
Funk up your fridge with moopops reusable bottle tops!
Seeing those milk glass bottles on your doorstep in the morning comes with a sense of nostalgia and satisfaction. Knowing that you'll never miss that all important cup of tea in the morning with a guaranteed doorstep milk delivery. However, what happens when we dispose and the foil lid goes to the recycling? This is where these Moopops silicone tops come in handy to replace your foil glass milk bottle tops and keep your McQueens Dairies milk fresher for longer.
Reusable Milk Bottle Tops
Moopops are a fun, easy and eco-friendly way to help keep your milk and juice in glass bottles fresher for longer. What are the benefits of the moo tops?
Made to fit perfectly over the glass pint milk bottles
Dishwasher-friendly and wipe clean surface glass milk bottle tops
Available in a range of colours from pastel pink and baby blue to deep red and bright yellow
Allows your fresh milk to stay as fresh as the day you opened it.
We advise that once opened, our glass pints of fresh milk will last 7-10 days. However, if you do wish to extend the life of the fresh milk/juice, or just keep it as fresh as the day you opened it, these reusable milk tops will do just that.
The silicone milk bottle tops are a cool way to funk up your fridge with and due to their clean ability, makes them easy to reuse.
Plastic bottle waste in the UK
"In the UK, 5.5 billion plastic bottles escape household recycling collection every year. They will be littered, landfilled or incinerated. Of these bottles, 55% (approximately 3 billion) are incinerated and 45% (approximately 2.5 billion) are landfilled every year" – Moopops
The number of times in which a glass milk bottle can be reused is between 25-50 times compared to the plastic bottle's once, most of which will end up in landfill. Therefore, that makes reusable milk bottles a more energy-efficient choice than disposable plastic. When a milk bottle becomes too scuffed or damaged to reuse, it goes to the recycling. The glass milk bottles have around 35% recycled glass in it and so consumers are finding this an eco-friendly and convenient way to make 1 simple change to reduce their plastic consumption. Which is a reminder that the more glass we recycle, the more recycled glass gets used, and the more energy is saved!
Small changes make a big difference.
With many documentaries highlighting the negative impact single use plastics has on our environment. Consumers are becoming more aware of how they use and purchase single use plastics. Making small changes really has a huge impact on reducing the amount of plastics that end up in landfill. Having your milk delivered in glass bottles is a small change and can be easily made.
Join thousands of customers and enjoy fresh milk, juice and eggs delivered straight to your doorstep before 7am.
Today, our lives are so busy that we often forget the most important things in life….milk! How much better would life be if you never had to worry about buying milk in the supermarket again? Let us introduce you to a doorstep milk delivery service.
Milk Deliveries were first introduced in the UK around 1860 with Horse-drawn vehicles. Horses were originally used for milk deliveries but changed to electric milk floats in 1931 and by 1967 the UK had the largest electric vehicle fleet in the world.
Back then most people didn't have the luxury of driving cars to pick up milk from a supermarket like we do now so the milk delivery service was essential. Milkmen appeared in Britain around 1860, when the first railways allowed fresh milk to arrive in cities from the countryside. By 1880, the milk was delivered in bottles. By 1975, 94% of milk delivery was in glass bottles via your local milkman.
In the eighties and nineties with the rise of supermarkets the smaller dairies and milkmen suffered massively. The supermarkets started offering plastic and carton containers, reducing bottled milk and milk deliveries from 94% to 3% by 2016! The most popular container for fresh milk is the white plastic bottle, with a handle for easy lifting and pouring, however only about 75% of these are recycled which means the rest are going to landfill.
Milkmen were in decline for decades
Milkmen were in decline for decades but due to the increased demand for people looking to live a more sustainable life and the impact of the Coronavirus pandemic, we are glad that milkmen & woman are making a return.
One of the reasons why a milk delivery service is on the increase is due to our customers looking to reduce their plastic. Our Glass milk bottles can be reused to up to 25 times and are fully recyclable. Our local milk men and woman collect the empty bottles from customers doorsteps. They are then taken back to where they are sterilised and re-filled, ready for another use. We call this 'rinse and return'.
Glass milk bottles were gradually replaced by plastic cartons back in the 1960s. This was the best and most convenient way to store a larger volume of milk rather than multiple glass pints.
Why sign up for a milk delivery?
Many people have busy lives and the convenience of having fresh milk on their doorsteps means its one less thing to worry about. At McQueens Dairies we deliver up to twice per week and deliver everything from whole milk to skimmed to 1% fat milk. We also deliver Alternative Milk, Juice and Eggs.
We find that many people want to reduce their plastic waste, as well as the convenience to them. The volume of single-use plastic saved from entering our oceans is huge thanks with a simple switch to glass bottles. Nostalgia is also a big factor for our customers using our milk delivery service. Waking up to pints on the doorstep in the morning is a feeling lots of people have missed!
The glass milk bottles and orange juice are a firm favourite with our customers as over 80% of new online customers opt for a glass bottle milk delivery rather than the plastic cartons.
Guaranteed on your doorstep before 7am
With deliveries guaranteed on your doorstep for 7am, you can be reassured of great products and great service every time The feeling that comes with waking up to glass milk bottles at your doorstep is one that remains one of the exciting parts of the day. Ordering your milk online and being able to adjust it online, makes the home milk delivery process even easier.
Home milk deliveries saw a decrease in the last 20 years. However, more recently has taken a huge spike with more people choosing this option for convenience and the nostalgia.
Where can I sign up for a Milk Delivery Service?
You can sign up right here on our website! Browse through our list of products in our online shop and add your favourites to your basket. Once at the check out let us know who we should deliver to and you're order is complete!
Join thousands of customers and enjoy fresh milk, juice and eggs delivered straight to your doorstep before 7am.
McQueens Dairies Local Milkman Delivery
Having a local milkman and having milk on your doorstep will be in many people's memories. But did you know you can still get your milk delivered?
Milk delivery started in the UK in 1860. This was when railroads enabled fresh milk to arrive into cities from the countryside. 20 years later, fresh milk in glass bottles were introduced and many people took advantage of the convenient method of having their milk delivered. In 1975, local milk delivery increased, and this was the most popular form of receiving milk by 94%.
The convenience of having milk on your doorstep each morning was something that many people enjoyed, due to the lack of shops available at the time. The milk men and women would often wave good morning and make conversation to their customers, as they made their rounds and many people appreciated this personal touch of customer service.
The decline of milk delivery
Towards the end of the 20th century, home milk delivery began to decline quickly. At this time, not many homes had a refrigerator. This meant many households were reliant on milk being delivered each day.
By 1940, many households were buying their own fridge to help with the refrigeration of other products. This was when the decline in milkmen started to show, as people could buy milk in bulk. This would help to keep it fresh in their fridge for two or three days.
Local stores began selling milk, bread and meats, meaning customers were able to buy the household essential items under one roof. With the boom in supermarkets, and as more people had a car, customers began doing a weekly shop that would include milk at a cheaper price. Milk delivery declined but it never disappeared.
The return of the local milk man
While milk delivery has always had a place in modern day society, the increase demand for it today has been encouraged by the environmental awareness we now all have on the damage plastic is causing to our environment. Companies are now supplying their milk in glass reusable bottles, due to the demand for families and alike have to reduce their plastic consumption.
Glass milk bottles can be reused an average of 25 times before general wear and tear makes them unsuitable to reuse. At McQueens Dairies, our customers rinse their glass bottles and leave them out on their doorstep to be collected. These are then taken back to one of our 8 depots to be sterilised and reused. This reduces the carbon footprint of the glass bottles significantly. We also sell moopops, which are silicone reusable milk tops to help keep your milk fresh once opened!
Does the job of a milk man and woman still exist?
Yes – they never really went away! While the milk delivery industry declined when plastic milk cartons were introduced into shops, milk men and women were still working hard to deliver milk. The use of the local milkman has seen an increase within the last 3 years. This is due to the increased awareness of the damage plastic is having on our environment.
Why use a local milk man/woman?
The role of a milk man or woman is one that has been revived throughout the years. The nostalgia of hearing the clink of the glass bottles as the milkman made his way up the path, is one we remember all too well. Glass reusable milk bottles have risen due to the environmental factors. This means it takes many years for a plastic milk carton to decompose and people are becoming more aware of this. The switch from plastic to glass is easy and cost effective.
Milk Delivery in 2019
Today's local milkmen/woman have had to move with the times, increasing the product range to orange juice and eggs. Having a website for customers to order from, as well as weekly direct debit schemes. So this means, no more scrambling around to find change for your local milkman!
McQueens Dairies has over 300 milk men and women who work tirelessly to make sure every customers order is fulfilled.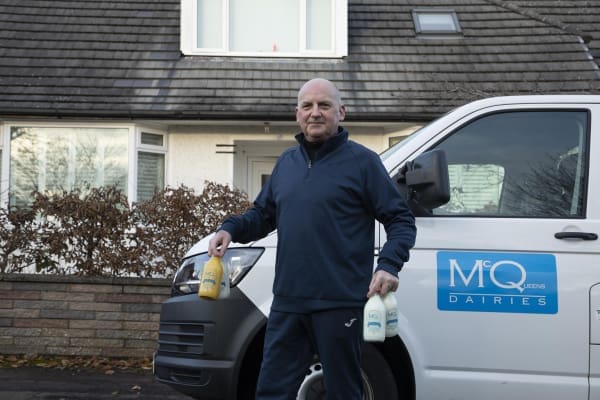 Join thousands of customers and enjoy fresh milk, juice and eggs delivered straight to your doorstep before 7am.
Free milk for nurseries and childminders
The importance of drinking milk
Milk is an important part of every child's diet to help them grow and develop. It is high in calcium as well as essential vitamins and minerals. These are essential for growing healthy bones and teeth in children. That is why at McQueens Dairies we offer childminders and nurseries 1/3 of free milk every day. Read more about this scheme below.
The Nursery Milk Scheme – NMRU
The nursery milk scheme is operated by the nursery milk reimbursement unit on behalf of the department on health. This enables children under the age of 5 who attend approved day care facilities to receive 1/3 of milk every day. To take part in the scheme, you must be approved by the NMRU. You must also apply with McQueens Dairies first by filling out the form before applying to the NMRU. This scheme ensures that children under 5 are getting some form of calcium into their diet each day.
At McQueens Dairies, the type of milk that we supply childminders and nurseries with is our whole milk or our semi- skimmed milk. You can view our full product range here.
How to apply
If you are a childminder or nursery manager, you can apply to receive free milk to your place of work on our website here. Our nursery manager, Lynne Miller will then give you a call to discuss your requirements and the delivery days. The registration process does require you to prove your suitability by providing evidence of your ofsted registration.
Once signed up, your milk will be delivered to the chosen location for the children to enjoy. The NMRU website can be found here if you require any further information.
Benefits to your children of drinking milk
Milk is said to be one of the best and healthiest drinks to give to children as they are growing and developing. It can help with their teeth, bones and overall health.
Healthy bones – Calcium is an essential mineral for good bone health. It is important for young children to drink an adequate amount of milk every day to help develop their bones as they grow. The more milk children drink as a child, the better their bone health will be in later life.
Healthy teeth – As children start to develop their first set of teeth, the recommended 'safe' drinks for children are milk and water. Milk is great for helping to strengthen the enamel of the tooth. This helps to prevent against cavities as it has calcium in it. Calcium and phosphorus are minerals which helps to make harder and repair the enamel. It also helps to keep the jaw bone strong and healthy.
Hydration – Milk is known as a hydrator, which is why it's a really good idea to give your child some milk after exercising or playing. Children can become easily dehydrated during exercise so to ensure they get enough fluids, milk is a great option to give them to rehydrate them. Milk and water are a more effective way to keep them hydrated and its healthier too!
Overall health – A study in 2018 found that those who had a high intake of dairy products, decreased the chances of having heart disease or a stroke. It has also been proven to lower blood pressure considerably. Milk is also thought to help with sleep and relaxation.
McQueens Dairies supply hundreds of childminders and nurseries that are OFSTED registered with fresh, free milk every week.
Apply
If you think your children in your care or nursery, would benefit from this milk scheme with McQueens Dairies, then please use this link to fill out an enquiry form and our nursery manager Lynne will be in touch.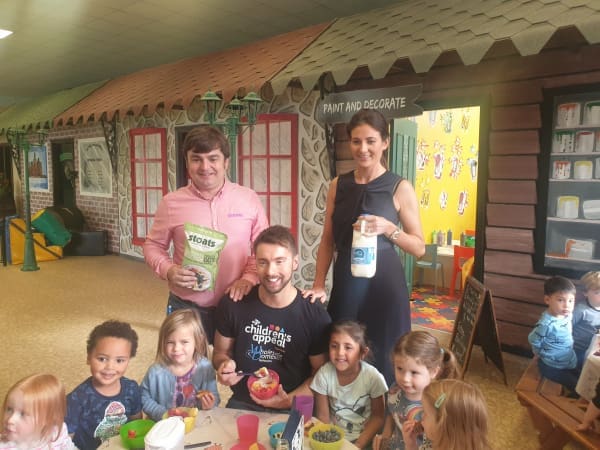 Join thousands of customers and enjoy fresh milk, juice and eggs delivered straight to your doorstep before 7am.
Glass Bottle Milk Bottle Delivery
Glass milk bottles are making a comeback as more Brits turn their back on plastic.
Remember the clink of the glass milk bottles as the milkman delivered your milk? The cream those rose to the top? Well, that isn't a thing of the past anymore, as milk delivery in glass milk bottles are making a return. In recent years, the modern life has evolved in such a way that people are busier, and more time precious, looking for ways to save time to make their life more convenient. Could having a milk bottle delivery help with this?
Where did it all start?
Ever since the increased public awareness of the danger's plastic is having on our environment, the UK have taken it in their stride to become more 'plastic conscious' and vastly reduce the amount of plastic they use. Shows such as David Attenborough's Blue Planet and BBC 1's War on plastic have highlighted the importance of the reduction of plastic in the UK and the negative impacts it has.
The harmful effects that single use plastics have on the environment is detrimental to the future of our planet. Research shows it can take thousands of years for plastic bags to decompose. Other plastic items such as cups and straws can find their way into animals' stomach's and noses, causing them great harm and discomfort.
Good news
The Independent reports that plastic bag sales have decreased by 90%, with some large retailers adopting a 'bring your own container' for fresh produce.
More companies and members of the public are making a conscious effort to reduce how much plastic they use. Restaurants worldwide have stopped issuing plastic straws and only issue straws when requested by the customer. Many schools have taken the decision to cut back on plastic cups and straws to help the issue of single-use plastic.
Hospitals, schools and emergency services are also said to have reduced the amount of plastic they use every day. Small changes can make a big difference to our oceans, protecting the animals who call it home.
This has led to an increase of people signing up to a doorstep delivery in reusable glass milk bottles.
Glass bottle milk delivery
With people's lives' becoming increasingly busier, people are looking at more convenient ways to live. How convenient does having your milk delivered right to your doorstep for when you wake up sound?
The feeling that comes with waking up to milk bottles is one that remains an exciting parts of the day. The convenience of having your milk on the door and not having to lug the big 4 litre carton back from the shop, makes the experience of doorstep milk delivery even easier.
Home milk delivery saw a decrease in the last 20 years, but more recently has taken a huge spike with more people choosing this option for convenience over shop bought milk. The glass milk bottles and glass bottles of orange juice are a firm favourite with McQueens Dairies customers as over 80% of new online customers opt for a glass bottle milk delivery rather than the plastic cartons. Many customers who were signed up with plastic, now actively switch to glass.
Benefits of Glass Milk Bottles
You may think glass milk bottles and milk delivery are a thing of the past, but are they really?
There are many benefits to glass milk bottles. One of the most important benefits is that they can be reused as many times as possible. This makes it eco-friendly and more sustainable that the cartons. Milk cartons are thought to take thousands of years to degrade and can cause harm to the oceans.
The nostalgia of having a traditional milkman walk up your path and deliver your milk is a feeling that will bring back memories. Many customers report that their kids love collecting the milk, the tradition has been passed on through generations! Being able to make that all important first coffee in the morning with fresh milk is an essential.
The convenience of always having a supply of milk and never running out is a great feeling! Deliveries once or twice a week from your milkman means you're never without and always ready for a cuppa. The service is great for those with a busy lifestyle or those with kids who go through milk like there's no tomorrow.
Rinse & Return
Just like it says on the bottle, rinse and return!
The glass reusable bottles do not have any limitations on how long we can use them for. We advise around 25 times but if we can use them longer, we will! At our new dairy in East Kilbride, we have a scanner which each bottle that is returned, goes through, to check for cracks in the glass. This is a much more sustainable alternative than the single use plastic carton. Rinse your glass milk out, leave it on your doorstep and our milkman/woman will uplift to be reused.
The return of the milkman in the modern day has proven to be a wide scale success. The convenience of having milk delivered right to your doorstep fits in with so many family's life, and their mission to reduce their plastic consumption. The sustainability affects it has on the environment is only going to help the future of the environment.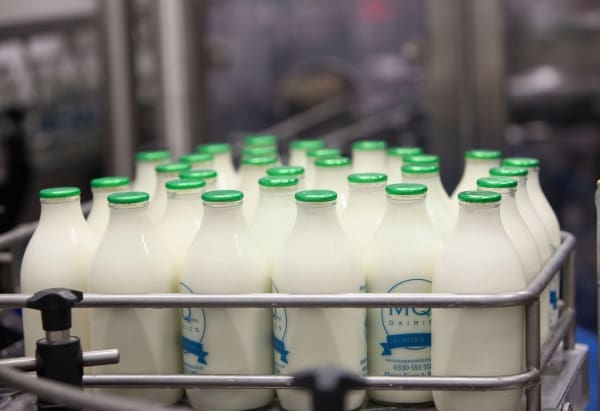 Join thousands of customers and enjoy fresh milk, juice and eggs delivered straight to your doorstep before 7am.
On 25 July, the Met Office announced that the United Kingdom had its hottest July day on record, with a temperature of 38.1 °C (100.6 °F. Fantastic for those sun seekers but challenging to keep milk fresher for longer during the hot weather
McQueens Milk has a 10 days best before date but we thought we would share our 5 top tips for keeping your milk fresher for longer during the hot summer.
1. Keep milk in the fridge at the right temperature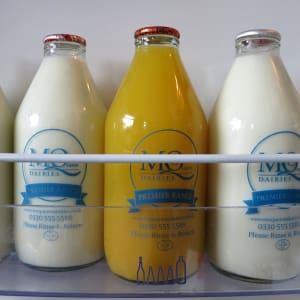 So we all know milk needs to be kept in the fridge but have you ever checked your fridge temperature?
A fridge at the correct temperature will keep milk – and everything else – fresher for a lot longer. The ideal fridge temperature is between 0-5 °C
2. Use Moopops Milk Bottle Tops

Funk up your fridge with Moopops reusable milk bottle silicone tops. Moopops reusable silicone tops keep your milk fresher for longer and just pop over our pint glass reusable milk bottles.
3. Leave a plant pot out for your milkman/woman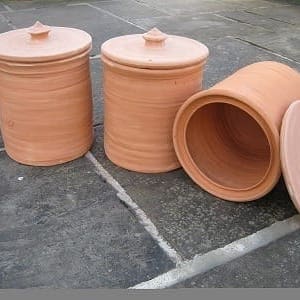 Buy  a terracotta milk holder or consider just using two terracotta plant pots for the milkman/woman to pop milk in one pot and then the other pot (upside down) on top to keep the milk colder during the night.
4. Leave a cool bag/box for your milkman/woman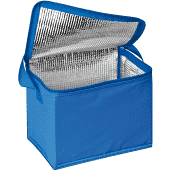 Consider leaving out a cool bag or coolbag with a little water at the base for the milk man/woman to place milk in. Alternatively just leave out a bucket of water.
Your McQueens Dairies milkman/woman work very hard throughout the night but sometimes your driver is off on holiday and another driver completes the round so please always leave a note out with any instructions to help them throughout the night.
Sign up to a weekly milk delivery with McQueens Dairies in our online shop
Fresh Milk
On a hot day there's nothing more refreshing than an ice cold glass of fresh milk. People have been drinking fresh milk for thousands of years, with Cleopatra famously bathing in it. You don't have to go that far to reap the benefits from a cool glass of milk though. Drinking milk is a great idea for children and adults and it can support a range of functions within the body.
Build strong bones
As children grow, it's important to support their developing bones with a good source of calcium. Calcium forms the building blocks of strong bones, and fresh milk is a great way to add this into a child's diet. The benefits of milk don't end in childhood either. Adults can reduce the risk of developing osteoporosis, or brittle bone disease, later in life by drinking fresh milk. How well it is absorbed into the body depends on the levels of Vitamin D present . All the more reason to enjoy the sunshine with a nice cold glass of fresh milk! Just one glass can contain up to 28% of an adult's recommended daily allowance of calcium.
Great teeth
Because it is so high in calcium, drinking milk is also a great way to keep your teeth healthy too. 99% of the body's calcium is stored in bones and teeth. Therefore, if you want to maintain a healthy smile, drinking fresh milk is a much better choice than fizzy drinks.
Prevent childhood obesity
With the rise in childhood obesity in recent years, drinking fresh milk instead of artificially sweetened drinks is a great way to reduce the amount of sugar in a child's diet. Many children now have to have teeth extracted before they even reach puberty as a result of decay caused by too much sugar and poor hygiene. As sugar is highly addictive, the fewer sugary drinks you give your child, the better. Fresh milk is a great alternative.
A great way to add fresh fruit in a child's diet is blending up ice cold milk with a banana to make a fresh milkshake is a great treat with no added sugar. Fresh milk is a versatile ingredient, and much cheaper than overly processed and artificial alternatives.
Promote good sleep
As well as being jam packed full of useful nutrients, drinking milk can also become a part of a child's bedtime routine. A warm glass of fresh milk can help the body begin to wind down. This is also vitally important for children's growing bodies – and adults too! Warm fresh milk has a calming effect, and as part of a regular routine can act as a cue to the body to relax. The best part is that by having a milk delivery, you can enjoy an extra 10 minutes in bed.
Prevent weight gain
Studies have shown that drinking milk can lower the risk of obesity in adults, and even help prevent weight gain. Milk is a protein rich substance, which helps to prolong the feeling of being full for longer. When you feel full, you're less likely to overeat, which is what you want to avoid when watching your weight.
Milk also contains a compound called linoleac acid, which is thought to contribute to breaking down fat cells in the body, and inhibiting fat production.
For the gym-goers
Of course, for anyone serious about losing weight, regular exercise is important. Many athletes choose to drink fresh milk after exercising, as the combination of protein and nutrients is a great way to replace lost fluids after a workout. The protein found in milk is also very important for building muscle. One cup of fresh milk contains around 8g of protein, and it's not just your muscles which will benefit. Protein is important for a healthy immune system, cell repair and normal growth. There's two main types of protein found in fresh milk – casein and whey protein, both of which have been shown to promote muscle repair. Another benefit is that you can have your milk delivered to save you time.
As a natural product, drink, milk really is a super-drink when it comes to the nutrients it contains. As well as calcium, a glass of fresh milk contains Vitamin D, Potassium, vitamin B2 and Vitamin B12. It also contains many fatty acids like omega-3, which have been linked to reducing the risk of diabetes.
It's not just health…
Whilst the health benefits of drinking milk are many and varied, that's not the only reason to reach for a glass. Fresh milk is a versatile ingredient that can be used for the whole household. Therefore, it's worth always having a pint or two in the fridge. Whether it's poured cold over cereal at breakfast or just a dash in your cup of tea, there are so many ways that milk can be enjoyed.
Fresh Milk Delivered to your door
The beauty of milk is that you don't even have to step outside your house to keep stocked up. Here at McQueens Dairies we offer a milk delivery service, so you can have your milk delivered to your doorstep. Whilst recent years have seen a decline in a milk delivery service, numbers are on the rise again. With programmes like Blue Planet highlighting the amount of plastic in the oceans, Consumers are focusing on reducing plastic. This means that the original reusable glass milk bottles are a more attractive choice than the plastic cartons.
Milk has been around as part of our diet for so long for good reason! It's versatile, good for us, and tastes delicious. So next time you're reaching into the fridge, don't overlook it! Promoting the health benefits for children and adults, it's the obvious choice for anyone looking for a convenient, healthy drink.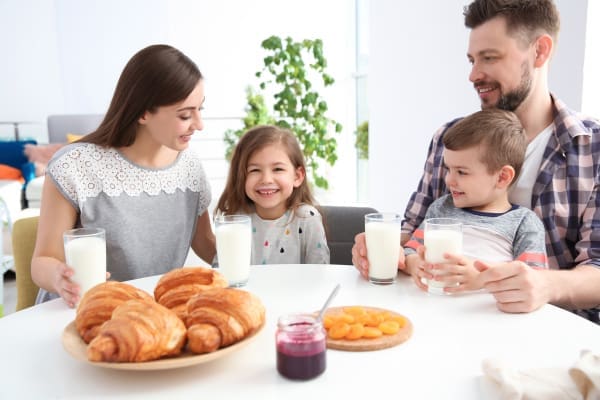 Join thousands of customers and enjoy fresh milk, juice and eggs delivered straight to your doorstep before 7am.
The history of the milkman
Hearing the clink of milk bottles being delivered to your doorstep is one of the defining sounds of the past. The distinctive glass milk bottles, with their shiny foil tops were a common sight on the doorstep as the local milkman made his rounds.
As the milk industry was deregulated in the 90's and supermarkets began selling milk in plastic cartons, the traditional milkman seemed to disappear from British life. Therefore, so many local dairies had no choice but to supply to supermarkets.
Sales shifted from home milk delivery to the chilled aisle in-store,. At McQueens Dairies we always concentrated on the doorstep milk delivery.
We are delighted at the resurgence of people realising they still can get their milk delivered while they sleep. There's a strong sense of nostalgia associated with milkmen for a number of reasons.
The history of milk deliveries
Milk has always been a staple part of British life, back to the times before the industrial revolution when it came directly from the family cow and even delivered on a rusty old bike with an aluminum drum.
As more people flooded away from rural areas to the cities and the population increased, milk production became more centralised around dairy farms. The rise of the canals and railways allowed milk to be transported further from the place of production – the first real milk deliveries.
It was around the Victorian times that the milkman became a recognisable figure. The local milkman would drive a horse drawn milk float. Glass milk bottles were only invented in 1884, so in the early days of milk delivery, the milkman would ladle out the milk from a churn into jugs, or tin cans.
Before World War 1, the milkman would make his rounds up to three times a day. This was known as the 'pudding round'. As many houses didn't have refrigeration until much later in the century, frequent deliveries meant that supplies could be kept fresh and the milk wouldn't spoil.
Milk in glass bottles
The arrival of the glass bottle was the first major change in local milk deliveries, and the traditional glass milk bottle has changed very little in the hundred years since created. It is hardwearing, durable, washable and reusable and is probably one of the best early examples of sustainability and recycling.
After WW1, glass bottles delivered by a milkman were the norm. The milk bottles would be capped with a cardboard slip, which children used to play a game called 'pogs' with.
The design of the bottle changed around the 1930s, making the neck of the milk bottle more slender. This gave the appearance of more cream. By the time of the second war, foil caps had been introduced. Although the war effort meant that temporary alternatives had to be found due to aluminium shortages.
Local Milkman Delivery UK
The modern glass milk bottle shape as we now know it was introduced in the 80s. At this time, 89% of homes had their milk delivered and around 94% of all milk sold was delivered in glass bottles. The milkman would become a well-known friendly face, making the rounds on an electric float and then collecting the money.
Every household would know their local milkman, and it wasn't unusual for him to be invited in for some tea.
Mick and Meg McQueen started their first milk round back in 1995 and although that level of familiarity seems very strange now when most people are working 9 am to 5pm. At McQueens Dairies we want to bring a bit of that nostalgia back with a modern twist.
With the advance of technologies like online orders and payments the once traditional milkman delivery service is now resuscitated. With start-ups around the world brainstorming the latest subscription businesses, a milk delivery subscription in fact started hundreds of years ago.
The rise of milk delivery in 2019
Home milk delivery fell to just 5% of households throughout the last twenty years. However, as customers become more aware of the environmental implications of plastic, glass bottles are coming back into favour. Here at McQueens Dairies 80% of our online customers opt for glass instead of plastic bottles.
The traditional milk bottle can be re-used up to 25 times. We reuse as much as we can, making it a more sustainable alternative than the single use plastic cartons. Reducing single use plastics is now a huge area of concern for many consumers. Recent documentaries like Blue Planet reports highlighting the effect of plastics on the oceans have seen sustainability become the driving factor in what consumers choose to buy. Legislation changes like the 5p plastic bag charge are a start. However, the government has been clear that consumers can help by choosing products produced without plastic packaging too.
Milk Dairy Near me?
Many customers are also choosing home delivery to support their local dairy businesses rather than the retailers. Their history of how they treat their milk suppliers has made the headlines on more than one occasion.
We source our milk from a farmer-owned co-operative called First Milk. Like McQueens, First Milk is totally British. It is the only dairy co-operative in the UK 100% owned by its local British farmers. We have been working with them since we opened our first dairy.
First Milk supplies us with fresh milk collected from its local family farms. These farmers are all part of First Milk because, as a co-operative business, it exists to deliver a fair price.
Local Milkman Delivery
A Milkman delivery is convenient as it ever was but it does have advantages over the same process last century too. McQueens Dairies now has an online shop where you can place an order for milk, juice and eggs. You can manage your milk account online where you can manage your order and book holidays too.
Each milkman will cover a greater area than the days of the horse drawn float, so they may deliver all night to cover the distance.
Here at McQueens Dairies we don't just have milkmen though. Davina has been a milkwomen at McQueens for over 18 years and been delivering milk for 40 years! While we are tucked up in bed, Davina aims to have the delivery on the doorsteps by midnight. After her last delivery, she will finally head back at around 6.30am.
Doorstep milk delivery
Having milk delivered to the doorstep has been a way of life in this country for a very long time.
Whether it's full, semi-skimmed, or organic milk you choose to pour on your cereal milk is as versatile as ever. The tradition of the Great British milkman is now a thing of the future, as well as the past.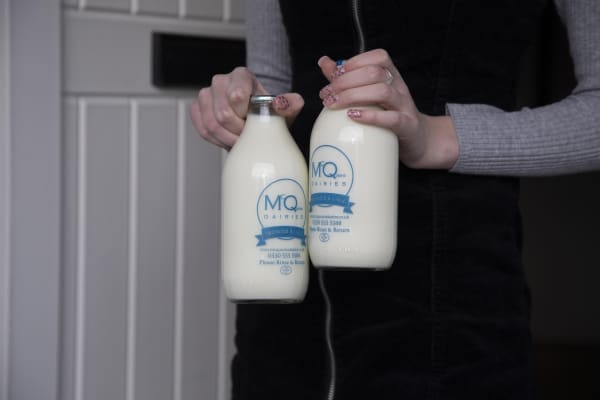 Join thousands of customers and enjoy fresh milk, juice and eggs delivered straight to your doorstep before 7am.
Glass Milk Bottles are making a comeback
Doorstep Milk Delivery
McQueen's Dairies are delighted to report a increase in orders for a doorstep milk delivery.  The traditional glass reusable milk bottle is making a comeback as concerns mount over plastic pollution. Demand for glass bottles has been driven up by David Attenborough's latest Blue Planet series. This series raised awareness of plastic pollution and grabbed many people's attention.
Blue Planet II has been hailed as one of the most influential TV shows of all time. All seven episodes of Sir David Attenborough's underwater natural history series made the top-20 list of most-watched programmes. Viewers were horrified by the impact plastic is having on our oceans and the programme has been hailed for not just transforming public attitudes but also influencing government policy. Glass bottles make up about 20% of our deliveries at McQueens Dairies but currently 80% of our new customers opt for glass bottles instead of plastic and that is a trend that we expect to continue with our milk deliveries.
Reusable Milk Bottles
Unlike plastic milk cartons which are used once before being discarded glass milk bottles are re-used around 20 -25 times. We ask that customers give them a wash and leave them back on the doorstep for the milkman/woman to uplift. We wash them at our depot, put them through our machines and re-fill them. Although the vast majority of our milk still goes out in plastic containers, we're constantly looking at ways to improve. We hope that over the next few years there will be biodegradable milk cartons available that we can eventually eradicate plastic altogether.
Bottled Doorstep Milk Delivery
In the mid-1970s 94% of UK milk was delivered in glass bottles but 5 years ago it had fell to 4%. Dairy Delivery sales in the UK currently account for around 3% of the total 5.5 billion litres of milk sold per year.  This compares to 94% in 1974 when a million pints were delivered every day. Changing consumer habits and supermarkets selling milk cheaply in plastic bottles are responsible for the decline of doorstep deliveries.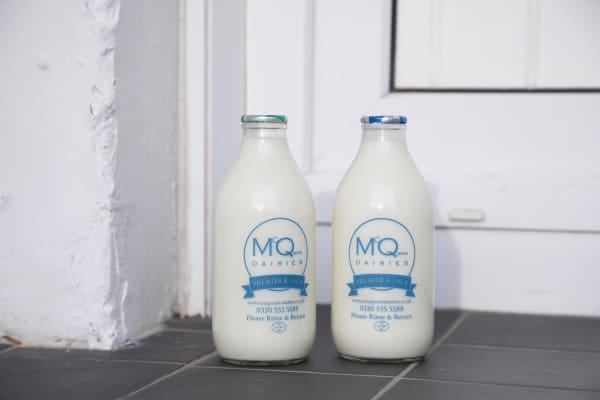 McQueens Dairies Milk Delivery Company are delighted to sponsor Oor Wullie's BIG Bucket Trail this summer 2019. Scotland's first ever national public art trail will unite the country. This will raise awareness and vital funds for Scotland's children's hospital charities.
The trail features Oor Wullie sculptures which has been sponsored by businesses and painted by artists. The trail runs for 11 weeks from 17th June 2019 – 30th August 2019. In each of the five host cities, Glasgow, Edinburgh, Dundee, Aberdeen and Inverness. The nationwide public art trail will raise funds for children in hospital. It will also support: The Archie Foundation Tayside, Glasgow Children's Hospital Charity, Edinburgh Children's Hospital Charity as well as The Archie Foundation Grampian and The Archie Foundation Highland.
Over 200 Unique Oor Wullie sculptures will hit the streets in Scotland. This includes over 50 in Glasgow where Mick and Meg McQueen's head office is based. The McQueens said:
"We are delighted to help raise awareness and funds for children's hospitals. Our artist has been working hard on the design. We can't wait to see it revealed on Glasgow's Buchanan Street. Our grandchildren are really excited about taking part in the trail too. They can't wait to see all the artists designs and creations."
You can read more about the Oor Wullie's Big Bucket Trail on their website and you can follow the trail on social media with #OWBBT
McQueens Dairies Refer a Friend
Did you know you can save money on your McQueens Milk Deliveries with our Refer a Friend scheme?
The more friends who sign up with your refer a friend link…the more free weeks you get.
How does it work?
Once you get your own personalised link below you can then share your link with your friends on whatsapp, messenger, email or social media.
The more friends who sign up…the more free weeks you get!
Your friend simply has to place an order on our website from your link and our software tracks this and tells us to credit a free week to your account.
*Please remember to use the email address registered with McQueens Dairies for your free weeks to be allocated.
You can get your link here and start sharing with your friends! Please use the email address registered with us to allow us to allocate your free week. Offer applies to existing customers only.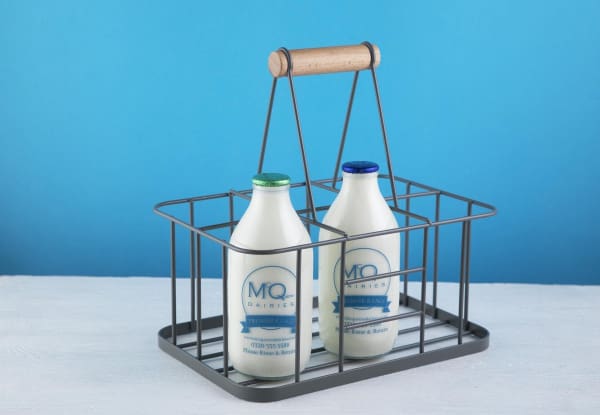 Join thousands of customers and enjoy fresh milk, juice and eggs delivered straight to your doorstep before 7am.