Doorstep Milk Delivery
June 7, 2019
Glass Milk Bottles are making a comeback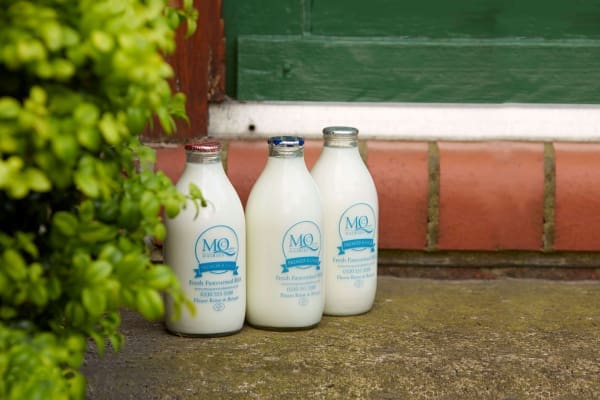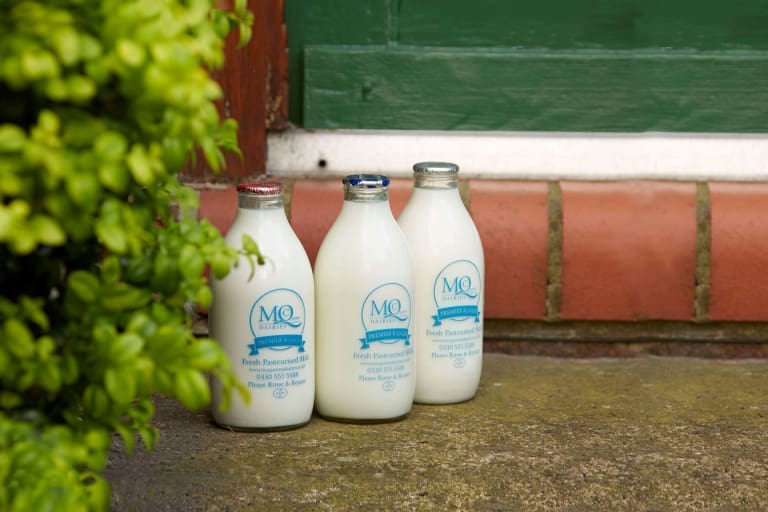 McQueen's Dairies are delighted to report a huge increase in orders for customers ordering glass milk bottles. The traditional glass reusable milk bottle is making a comeback as concerns mount over plastic pollution.
Demand for glass bottles has been driven up by David Attenborough's latest Blue Planet series, which raised awareness of plastic pollution.
Blue Planet II has been hailed as one of the most influential TV shows of all time. All seven episodes of Sir David Attenborough's underwater natural history series made the top-20 list of most-watched programmes. Viewers were horrified by the impact plastic is having on our oceans and the programme has been hailed for not just transforming public attitudes but also influencing government policy
Glass bottles make up about 20% of our deliveries at McQueens Dairies but currently 80% of our new customers opt for glass bottles instead of plastic and that is a trend that we expect to continue with our milk deliveries.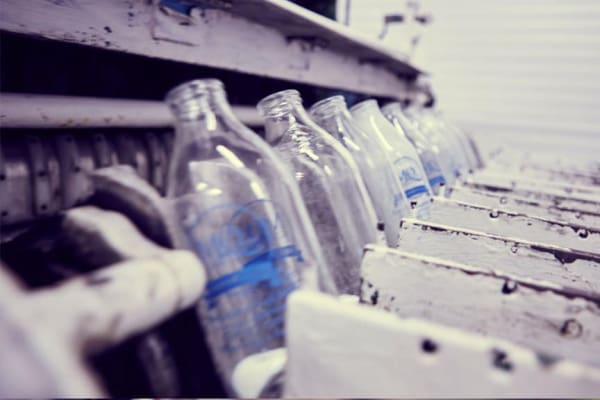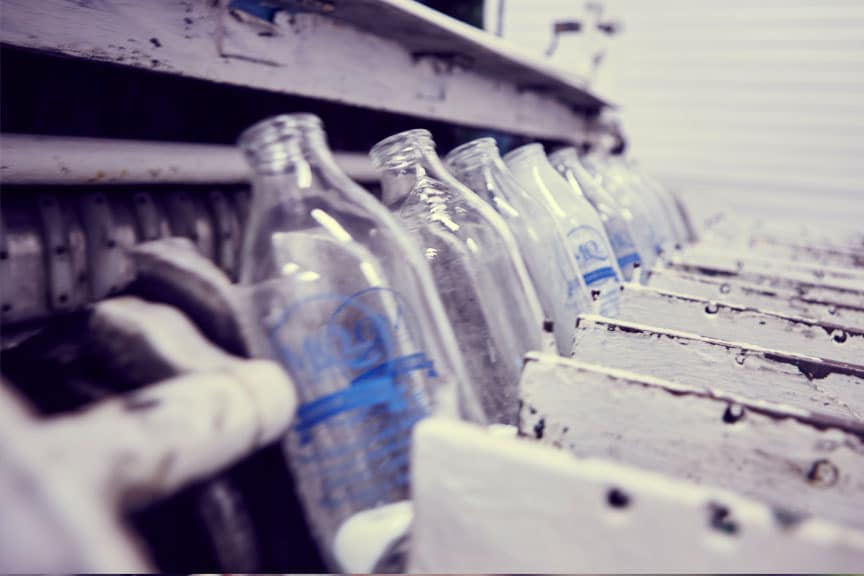 Unlike plastic milk cartons which are used once before being discarded, each glass milk bottle is re-used around 20 -25 times.
We request that customers give them a wash and leave them back on the doorstep for the milkman or milk woman to uplift again. We wash them at our depot, put them through our machines and re-fill them ourselves.
Although the vast majority of our milk still goes out in plastic containers, we're constantly looking at ways to improve. We hope that over the next few years there will be biodegradable milk cartons available that we can eventually eradicate plastic altogether.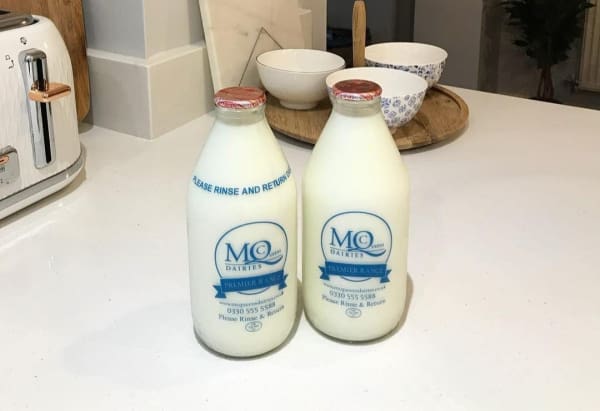 In the mid-1970s 94% of UK milk was delivered in glass bottles but five years ago that had fallen to a mere 4%.
Dairy Delivery sales in the UK currently account for around three per cent of the total 5.5 billion litres of milk sold per year – compared to 94 per cent in 1974 when a million pints were delivered every day.
Changing consumer habits and supermarkets selling milk cheaply in plastic bottles are responsible for the decline of doorstep deliveries.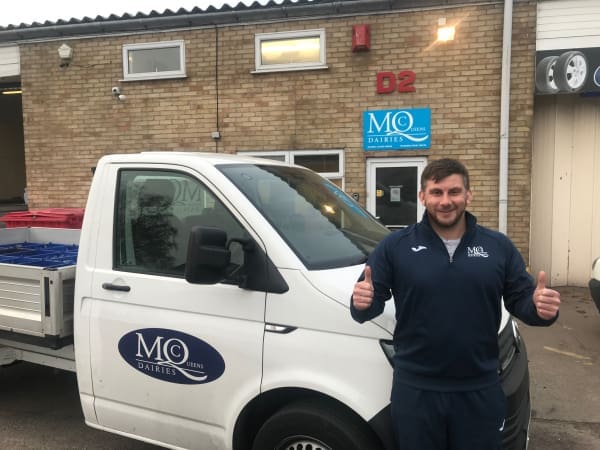 Milk Deliveries
McQueens Dairies have been delivering milk to doorsteps since 1995. You can choose from organic milk, whole milk, semi-skimmed, skimmed and 1% fat milk.It"s simple to place an order in our online shop and you can add on eggs and juice there too.  Sign up for your milk deliveries here.
Back >