McQueens Dairies Prices
What are McQueens Dairies prices? Are the glass bottles more expensive than the plastic cartons? I can get it cheaper in the supermarket, why would I switch to home delivery? These are questions we get asked frequently and we'll answer for you below.
What is the price?
A pint of milk in a plastic carton or glass reusable bottle is 99p, we don't charge any extra for the glass bottles. It doesn't cost us any extra to bottle the milk into a glass bottle, therefore there's no need for us to charge any different. All our prices for pint size, 1 litre and 2 litre milk as well as orange juice and apple juice can be found in our online shop here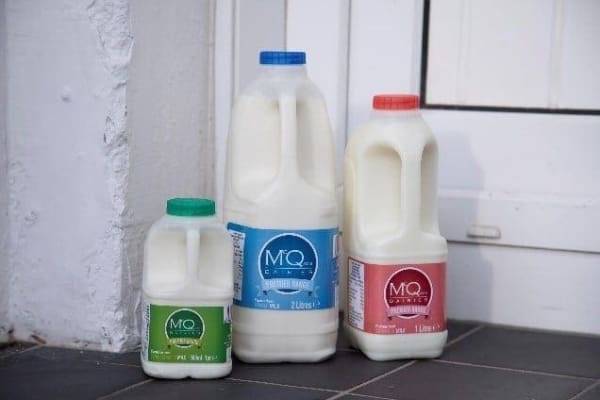 What is the delivery charge?
That's the best thing about signing up to have your milk delivered with McQueens Dairies– there is no delivery charge! Delivery is always free so there will be no added extra charge at the end for delivery. You pay for exactly what you receive.
I can get it cheaper in the supermarket, why should I switch to having my milk delivered?
At McQueens Dairies, Our family are fully committed to updating the doorstep delivery and as company we want to sell the highest quality McQueens milk direct to the consumer. We want to make sure milkmen and women don't become a thing of the past and we believe that with the right product and delivery service there is still room in the future for the milkman.
The convenience of having a milk doorstep delivery is something many people enjoy and reminisce over. Our milk men and women are dedicated to ensuring your milk is on your doorstep before 7am each delivery morning – now that's something you don't get with your everyday supermarket.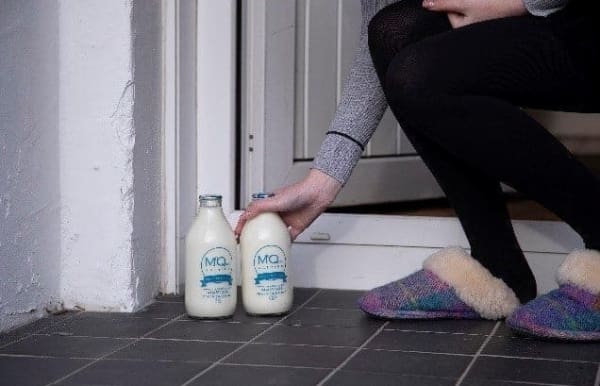 McQueens Dairies prices are based competitively with that of other milk delivery services in the country. We want to make sure that our consumers are getting the best quality milk and for the best price. Our products and prices can be found in our shop page 
How much do you give to the farmers?
It varies from week to week, depending on the farm and the amount of butter fat present in the milk. We buy our milk from a company called First milk, they are the only co-operative that is owned by British dairy farmers.  Any farm that we collect from will have a First milk sign outside and all the farms we use are 100% from the UK, we don't source any shortfalls from outside the UK.
What other products do you sell?
As well as a range of milk, we sell apple juice and orange juice from concentrate. Our orange juice is available in a glass or plastic carton pint and a 1 litre plastic carton. We also sell free range eggs which our customers comment on how delicious they are. Try your first box free with the code 'yolk' when placing your first order with us.

McQueens Dairies
Here at McQueens Dairies, we make sure that all of our milk is of the best quality for our customers, with both our assured suppliers and farmers working to agreed practices to set the standard.
We have milkmen and women who work tirelessly throughout the night to provide our customers with the best service at the right price.
Place an order here or find out more about us on our website