Welsh Rarebit
We love a National Day! On September 3rd each year we celebrate National Welsh Rarebit day.
This day is about celebrating the go to comfort food of a melt in your mouth mixture of cheese, eggs, mustard, beer (yes, there really is beer in it!) and Worcestershire sauce on toasted bread.
What is Welsh Rarebit?
Traditionally, it is known as grilled cheese which has been mixed with lightly beaten eggs, added with Worcestershire sauce, beer and mustard to create the perfect cheesy topping for toasted bread.
The beer is of course optional (but in our opinion it really helps add to the flavour and it's tas). However, you can substitute in some milk if you are of course serving to the little ones.
Why is it called Welsh Rarebit?
The original name for the dish is in fact "Welsh rabbit. It originates back in the 17th century. Although it has nothing to do with bunnies. In an attempt to reduce confusion, the name has been altered to "rarebit,". However, it can still trip up those unfamiliar with the Welsh dish, especially those around the world.
What is the difference between cheese on toast and Welsh rarebit?
Cheese on toast is simply, slices of cheese on toast, what more can we say about the perfect snack? Where this dish differs, is that it is a fluffy cheese based mixture with different ingredients and sauces. You can then add as a topping to toasted bread and then it goes under the grill until melted & ready to be enjoyed. We advise making a good few slices of this as 2 is never enough.
Welsh Rarebit Recipe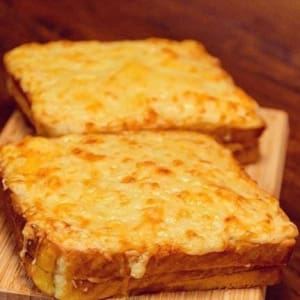 Print
Welsh Rarebit Recipe
This famous Welsh dish is a kind of 'posh cheese on toast' with a Welsh twist. Here is our recipe for Welsh rarebit.
Materials
350

g

Cheddar Cheese

1

Egg

2

tbsp

Beer

Preferably stout or substitute with milk

1

tsp

Worcestershire Sauce

1

tsp

English Mustard

1

Pinch

Cayene Pepper

12

Slices

White Bread
Instructions
Set aside 1 heaped tablespoon of grated cheese

Mix the rest with the egg, beer (preferably stout) or milk, Worcestershire sauce, mustard and cayenne.

Preheat the grill to high and toast the bread on both sides. Spread the cheese mixture on top and then sprinkle on the reserved cheese.

Grill until the cheese is melted and starting to turn golden brown. Serve immediately.
Why not try making your own Welsh rarebit with McQueens Dairies Delicious Free Range Eggs? Our free range eggs can be added to your weekly deliveries in the online shop.
Remember to tag us in your Welsh rarebit creations on National Welsh Rarebit Day. You can do this Facebook or Instagram using the hashtag #mcqueensdairies and we will re-share your delicious creations.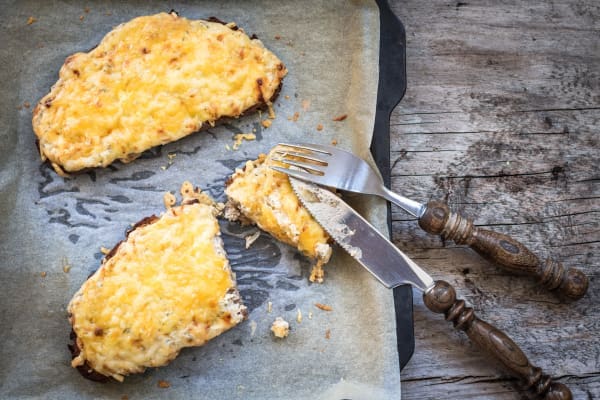 Join thousands of customers and enjoy fresh milk, juice and eggs delivered straight to your doorstep before 7am.