Where does your milk come from?
Where does your milk come from?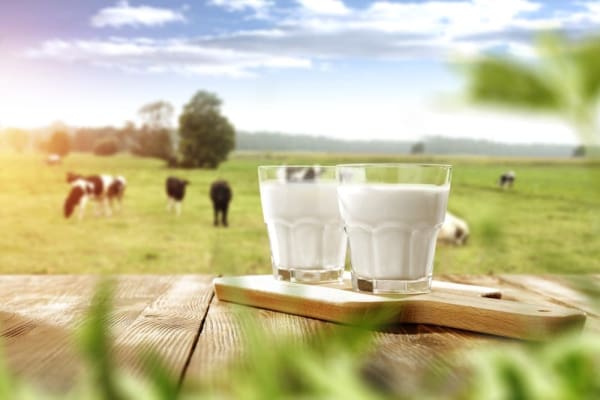 We source our milk from a farmer-owned co-operative called First Milk. Like McQueens, First Milk is totally British – it is the only dairy co-operative in the UK 100% owned by its local British farmers, and we've been working with them since we opened our first dairy.
First Milk supplies us with fresh milk collected from its local family farms. These farmers are all part of First Milk because, as a cooperative business, it exists to deliver a fair price for its members.
What's more, working with First Milk means that we can be confident that all our milk is top quality, produced to the highest standards. First Milk members are mostly local family farms that graze their cows on grass as much as possible and every single farm is independently audited by the Red Tractor Farm Assurance scheme. This means that you can be confident that the milk in our bottles can be traced back to a British farm that is dedicated to delivering high standards of animal care and welfare. Even better, First Milk farmers are also dedicated to caring for the environment, producing food in the most responsible way available, whilst forming a vital part of local, rural communities.
Our family is fully committed to updating the doorstep delivery and as company we want to sell the highest quality McQueens milk direct to the consumer. We want to make sure milkmen don't become a thing of the past and we believe that with the right product and delivery service there is still room in the future for the milkman.