Pancake Tuesday – How to make pancakes
25th January 2021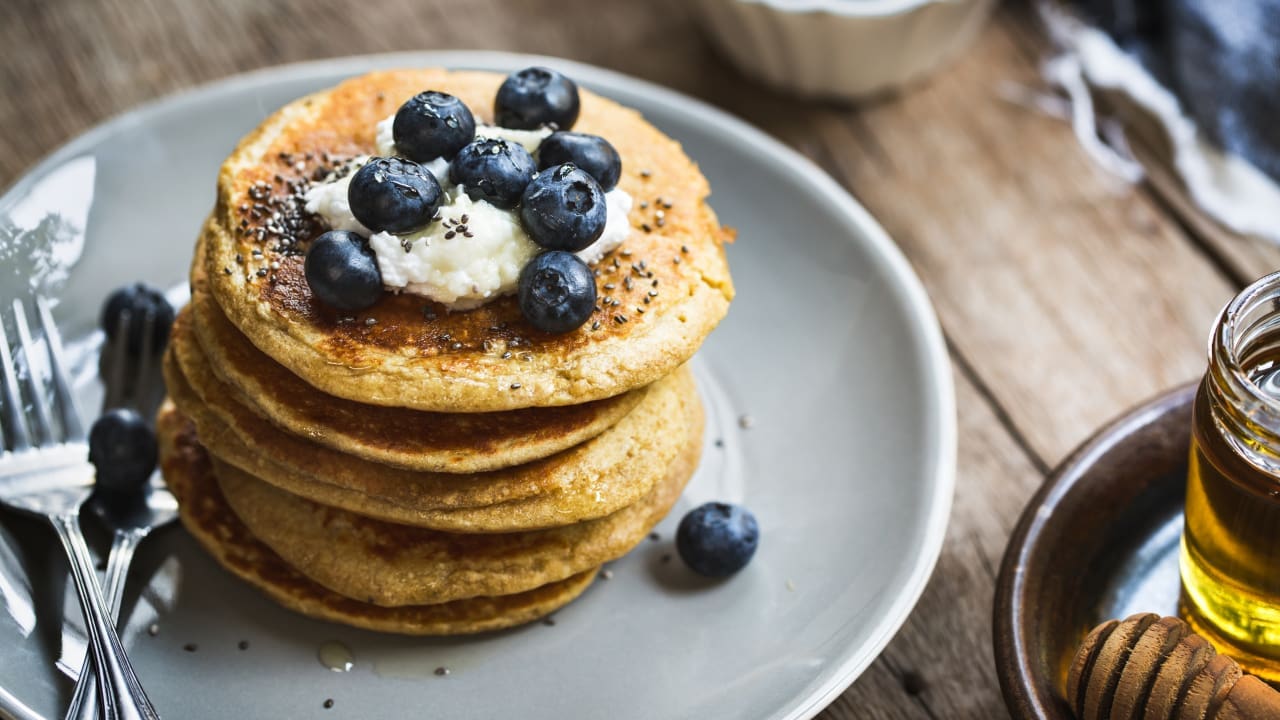 Learn how to make pancakes for Pancake Tuesday with this easy, 7 step recipe. Top them with the classic lemon and caster sugar, or add chocolate sauce or maple syrup for the ultimate treat.
Pancake Recipe
Ingredients
100

g

Plain, sifted flour

2

Large

McQueens Dairies Free Range Eggs

200

ml

McQueens Dairies milk, mixed with 75ml of water

25

g

Butter, melted

Oil

Pinch of salt
Instructions
First, sieve the flour into a large bowl. Make a well in the middle of the bowl and break the 2 McQueens Dairies eggs into the middle. Then start whisking the eggs slowly with the flour until combined.

Now, gradually add the milk and water mix, mixing as you go. ​The mixture may look lumpy but this will eventually smoothen out.

Once you have added all the liquid, give the mixture another whisk. It should have the consistency of thin cream. Just before you start making the pancakes add the melted butter to your pan.

Add the butter and oil to a pan and wait for it to heat up.

Now, get a ladle full of the pancake batter into the pan. Pick up the pan and tilt it to spread out the batter. Return to the heat. The first side should be cooked in about 1-2 minutes.

Check the first side is ready before flipping and waiting a further 1-2 minutes until full cooked. Repeat until all your batter has been used.

Stack the finished pancakes on a plate to keep them warm and serve with toppings of your choice.
What are your favourite toppings to add to your pancakes? Make sure to tag us in your Pancake Tuesday photos using the hashtag #mcqueensdairies.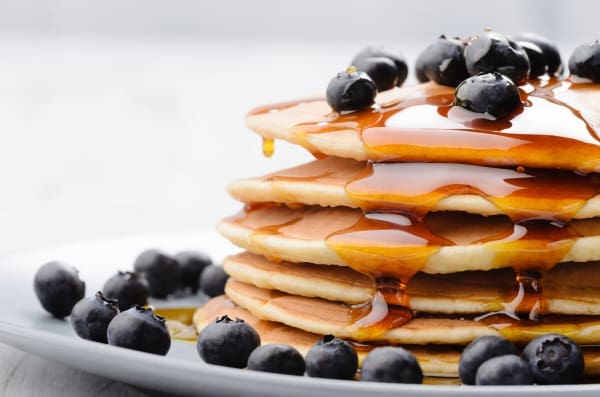 Join thousands of customers and enjoy fresh milk, juice and eggs delivered straight to your doorstep before 7am.