Check here if we can deliver to your business or to your
Doorstep
Our
Customers Say...
Supplies my work on almost a daily basis and couldn't be happier with the high level of customer service I have received. Great pricing, great products and lovely delivery guys. Would recommend any day!

STEVEN BAIRD, GLASGOW / May 4, 2016

We have been customers for over a year, they've never missed a delivery, always been accurate with cancellations and restarts and never taken inaccurate amounts from my account. When I have needed to contact them there has always been a pleasant and obliging response. I believe in supporting local business whenever I can and don't mind paying a bit more for a quality product efficiently delivered. Thank you.

SUE COWLISHAW, SALE / July 7, 2016

Been receiving milk from McQueens for several years now and have no complaints. Receive my milk once a week - when I wake up and come down stairs, it is on my doorstep. Amazed how quiet they are as the dog does not even stir and she normally goes ballistic when anyone comes near the house. When I have to cancel a delivery, a simple phone call and it is done

MARK HERSEY, FRODSHAM / October 2, 2016

Love your milk and the deliveries not having to worry about running out is fab and it tastes soooo much better.

DANIELLE ARCHIBALD, EDINBURGH / October 2, 2016

Have been having Milk delivered for nearly a year now. So easy and convenient. Late night dashes to the garage a thing of the past. No order or billing problems and last minute changes for holidays etc never a problem. Highly recommended.

SANDY LEWIS, MANSFIELD / October 20, 2016

More companies should take a look at how McQueens does business. Without doubt one of the best companies I have ever dealt with. Firstly their milk is fantastic, just like when I was a kid, so I feel great providing for mine. I think the extra cost for what I perceive as a better product than the milk I can buy from a super market is worth every penny, delivery's are really convenient too and I'm not buying things I don't really need just because I'm in a super market. I've never meet the delivery man/woman, but the customer services staff are always really helpful and always thank me for my support for their company. Changing deliveries could not be easier, so is making payments. PayPal, Direct debt, or Debit card. So in short, give it a go, were all really glad that I took the time to speak to the chap who knocked on our door.

NICHOLAS PARKIN , HUDDERSFIELD / September 16, 2016

Best thing we did the milk tastes fab compared to supermarket milk and always on time thank you

ALISON SMALLWOOD , HUDDERSFEILD / December 6, 2016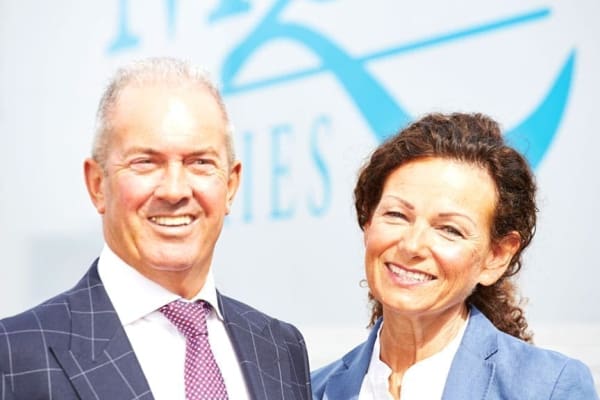 Latest News
A Harrogate-based nutritional consultancy has become one of the latest businesses to sign up for milk delivery by McQueens Dairies. Purely Nutrition, which provides nutritional…

Read more...

A McQueens Dairies employee has been promoted just five months after  joining the company. Jack Lowery, 24, is now a relief delivery driver at the…

Read more...

A milk delivery company, which is celebrating its 21st anniversary, is aiming to grow its staff numbers from 194 to more than 300 over the…

Read more...