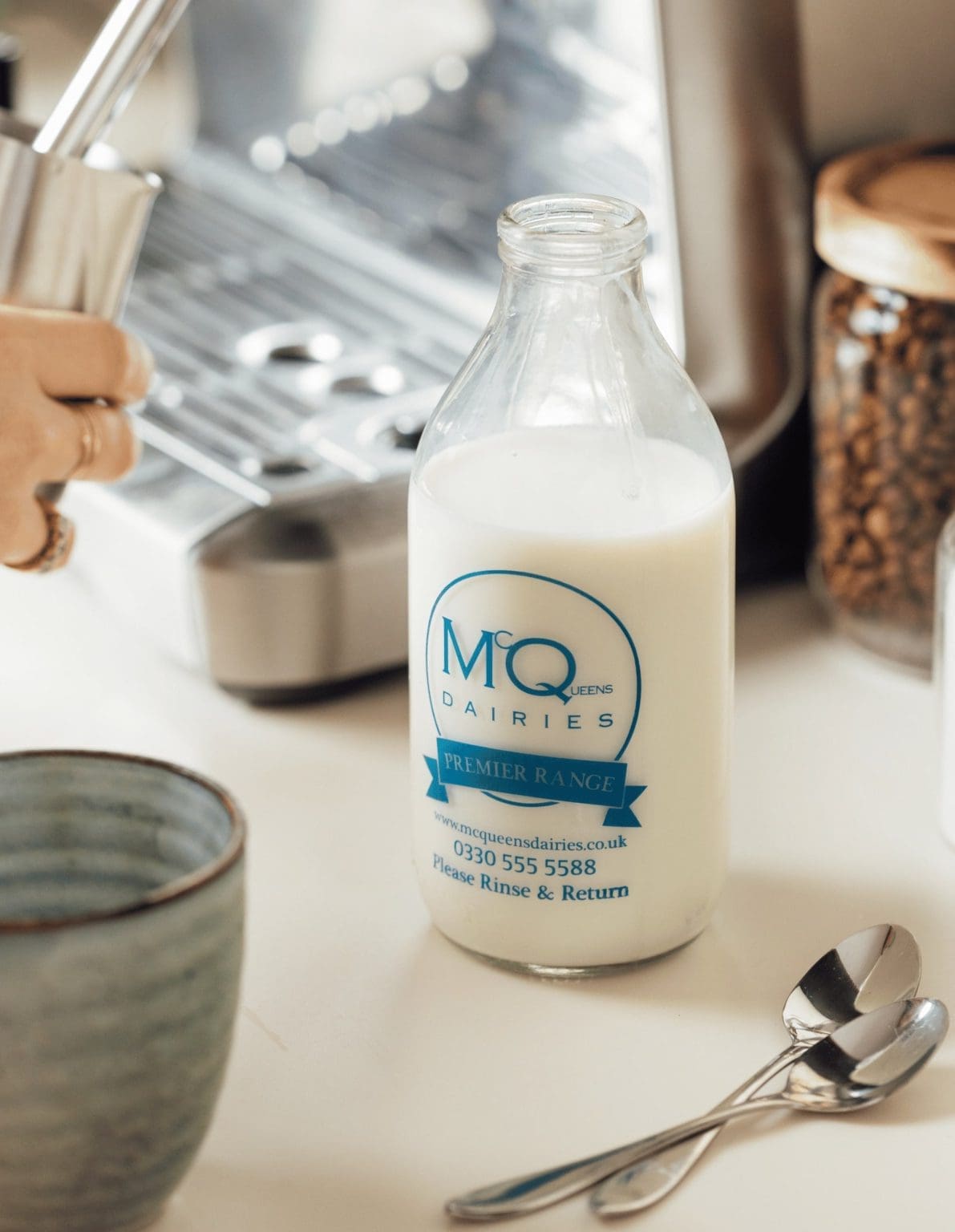 Frequently Asked Questions
The most common questions about our doorstep milk delivery service. 


The best way to reach us is through our Contact Us page on our website. Simply leave a message, and we'll get back to you via email within 1 working day.
You don't need to log in, and our team is here to assist you with any account-related queries.
You can also contact us via Facebook, Twitter, or Instagram messages.
If you prefer to order by phone or have questions, our call center is open from 8 am to 4.30 pm Monday to Friday at 0330 555 5588.
Payment & Account Information
Milk Delivery Information
Unfortunately, we can't access flats or apartment blocks during the night due to our delivery schedule.
Yes, we do provide office milk delivery, ensuring your staff can enjoy their morning brew before 7 am.
We source our milk from a farmer-owned co-operative called First Milk, which consists of local British farmers. This guarantees top-quality milk produced to the highest standards, with a focus on animal care and welfare and environmental responsibility.