The history of the milkman
August 2, 2019
The history of the milkman
Hearing the clink of milk bottles being delivered to your doorstep is one of the defining sounds of the past for many people.  The distinctive glass milk bottles, with their shiny coloured foil tops were a common sight on everyone's doorstep around 7am as the local milkman made his rounds.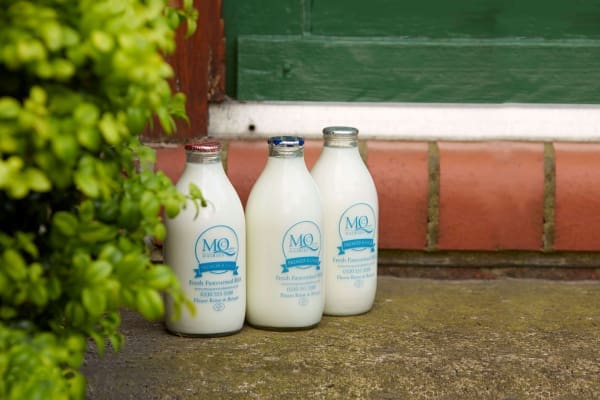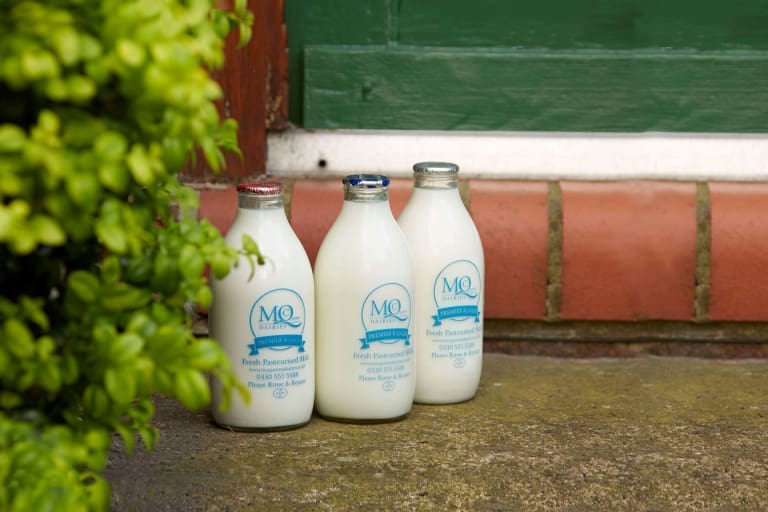 Peeling back the lid on a fresh bottle of milk and being the first to experience the creamy goodness inside was so exciting.
As the milk industry was deregulated in the 90's and supermarkets began selling milk in plastic cartons, the traditional milkman seemed to disappear from British life and so many local dairies had no choice but to supply to supermarkets.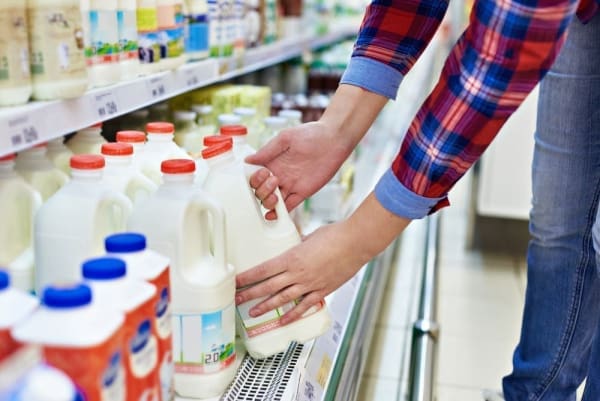 Most sales shifted from home milk delivery to the chilled aisle in-store however here at McQueens Dairies we always concentrated on the doorstep milk delivery service.
We are delighted at the resurgence of people realising they still can get their milk delivered while they sleep. There's a strong sense of nostalgia associated with milkmen for a number of reasons.
The history of milk deliveries
Milk has always been a staple part of British life, back to the times before the industrial revolution when it came directly from the family cow and even delivered on a rusty old bike with an aluminum drum.
As more and more people flooded away from rural areas to the cities and the population increased, milk production became more centralised around dairy farms. The rise of the canals and railways allowed milk to be transported further and further from the place of production – the first real milk deliveries.
It was around the Victorian times that the milkman became a recognisable figure. The local milkman would drive a horse drawn milk float. Glass milk bottles were only invented in 1884, so in the early days of milk delivery, the milkman would ladle out the milk from a churn into jugs, or tin cans.
Before World War 1, the milkman would make his rounds up to three times a day. This was known as the 'pudding round'. As many houses didn't have refrigeration until much later in the century, frequent deliveries meant that supplies could be kept fresh and the milk wouldn't spoil.
Milk in glass bottles
The arrival of the glass bottle was the first major change in local milk deliveries, and the traditional glass milk bottle has changed very little in the hundred years since created. It is hardwearing, durable, washable and reusable and is probably one of the best early examples of sustainability and recycling.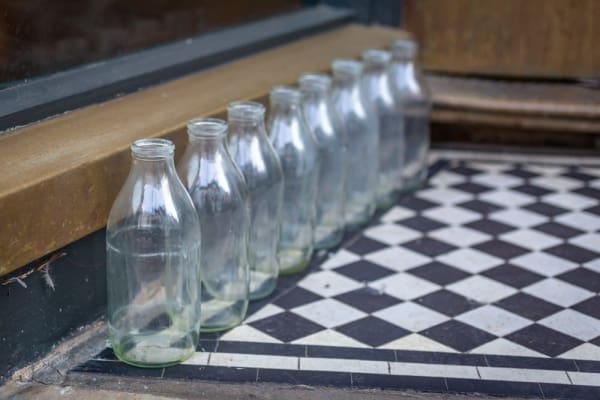 After WW1, glass bottles delivered by a milkman were the norm. The milk bottles would be capped with a cardboard slip, which children often used to play a game called 'pogs' with.
The design of the bottle changed around the 1930s, making the neck of the milk bottle more slender, which gave the appearance of more cream. By the time of the second war, foil caps had been introduced, although the war effort meant that temporary alternatives had to be found due to aluminium shortages.
The modern glass milk bottle shape as we now know it was introduced in the 80s. At this time, 89% of homes had their milk delivered and around 94% of all milk sold in the UK was delivered in glass bottles. The milkman in each area would become a well-known friendly face, making the rounds on an electric float to deliver, and then collecting the money house to house.
Every household would know their local milkman, and it wasn't unusual for him to be invited in for a pot of tea.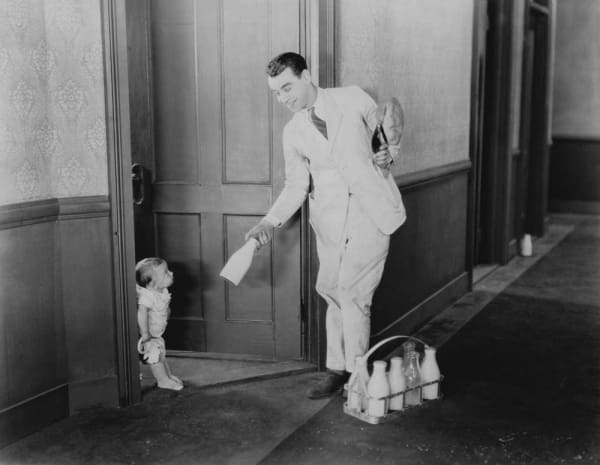 Mick and Meg McQueen started their very first milk round back in 1995 and although that level of familiarity seems very strange now when most people are working 9 am to 5pm, here at McQueens Dairies we want to bring a bit of that nostalgia back with a modern twist.
With the advance of technologies like online orders and payments the once traditional milkman delivery service which we all thought was extinct is now resuscitated. With start-ups around the world brainstorming the latest subscription businesses ultimately a milk delivery subscription in fact started hundreds of years ago.
The rise of milk delivery in 2019
Home milk delivery fell to just 5% of households throughout the last twenty years, but as customers become more aware of the environmental implications of plastic, glass bottles are coming back into favour and here at McQueens Dairies 80% of our online customers opt for glass instead of plastic bottles.
The traditional milk bottle can be re-used up to 25 times but we reuse as much as we possibly can, making it a much more sustainable alternative than the single use plastic cartons.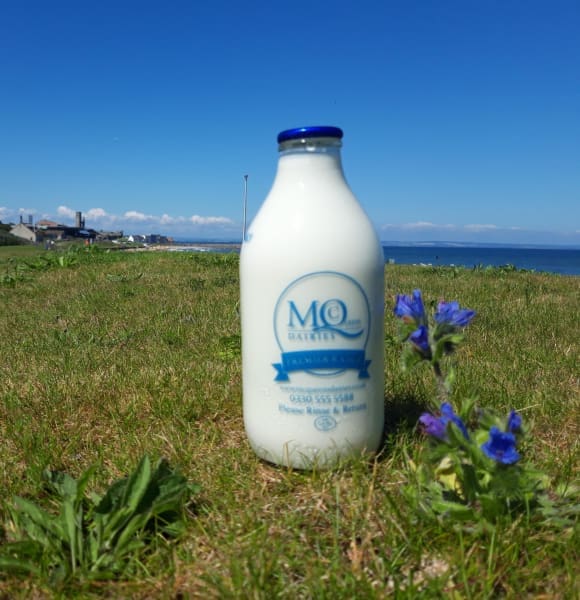 Reducing single use plastics is now a huge area of concern for many consumers.
Recent documentaries like Blue Planet, War on Plastic, Sky Ocean Rescue and news reports highlighting the devastating effect of plastics on the world's oceans have seen sustainability become the driving factor in what consumers choose to buy.
Legislation changes like the 5p plastic bag charge are a start, but the government has been clear that consumers can help by voting with their wallets and choosing products produced without plastic packaging too.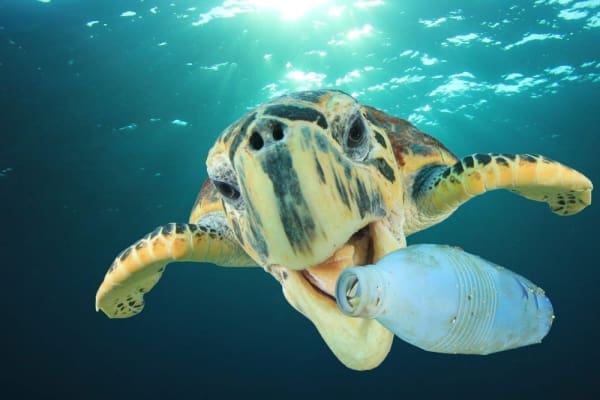 Milk Dairy Near me ?
Many customers are also choosing home delivery to support their local dairy businesses rather than feed the giant retailers, whose history of how they treat their milk suppliers has made the headlines on more than one occasion.
We source our milk from a farmer-owned co-operative called First Milk. Like McQueens, First Milk is totally British – it is the only dairy co-operative in the UK 100% owned by its local British farmers, and we've been working with them since we opened our first dairy.
First Milk supplies us with fresh milk collected from its local family farms. These farmers are all part of First Milk because, as a co-operative business, it exists to deliver a fair price for its members.
Local Milkman Delivery
A Milkman delivery is convenient as it ever was but it does have advantages over the same process last century too. McQueens Dairies now has an online shop where you can place an order for milk, juice and eggs. You can manage your milk account online where you can manage your order and book holidays too.
Each milkman will cover a much greater area than the days of the horse drawn float, so they may deliver all night to cover the distance.
Here at McQueens Dairies we don't just have milkmen though. Davina has been a milkwomen at McQueens for over 18 years and been delivering milk for 40 years!  While most of us are tucked up in bed, Davina aims to have the first bottles on the doorsteps by midnight, before finally heading back to the depot at around 6.30am.
Doorstep milk delivery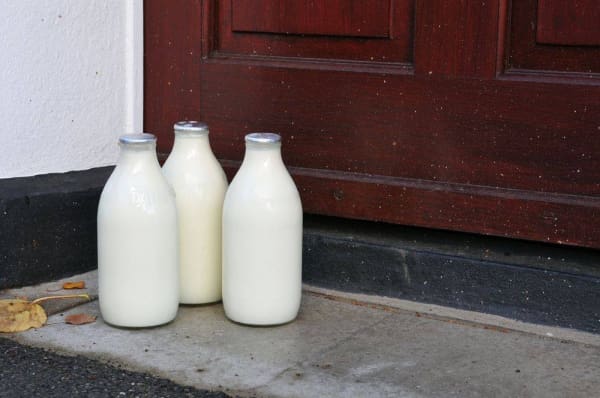 Having milk delivered to the doorstep has been a way of life in this country for a very long time.
Whether it's full, semi-skimmed, skimmed, or organic milk you choose to pour on your cereal, pop in your cup of tea, or simply drink ice cold on a sunny day, milk is as versatile as ever. The tradition of the Great British milkman is now a thing of the future, as well as the past.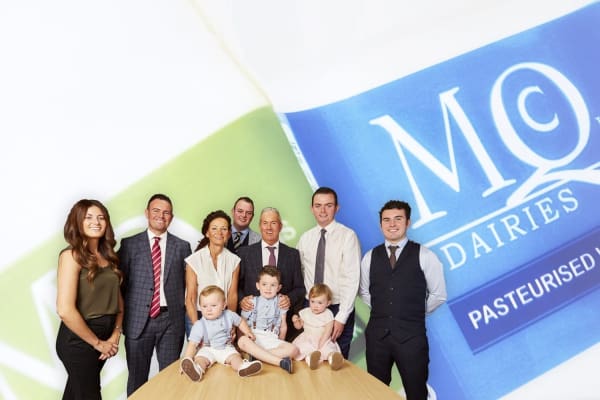 To sign up for a milk delivery with McQueens Dairies simply place your order here.
Our family are fully committed to updating the doorstep delivery and as company we want to sell the highest quality McQueens milk direct to the consumer. We want to make sure milkmen and a milkman delivery don't become a thing of the past and we would love you to join us on that journey.
Back >