Free delivery on all orders!
No minimum order, get what you need!
Cancel anytime, no commitment!
TICK MILK OFF YOUR
SHOPPING LIST, FOREVER!
Let McQueens Dairies bring your daily essentials
right to your doorstep. 🏡
Let McQueens Dairies bring your milk and other essentials directly to your doorstep!
DOORSTEP DELIVERIES?
WE'RE RIGHT UP YOUR STREET.
McQueens Dairies has been around since the 90's. We've grown from a local family operations into a growing doorstep subscription service. We can't believe it either! One thing that has stayed true throughout the years, is our mission to consistently deliver some of the freshest products to doorsteps all across the country.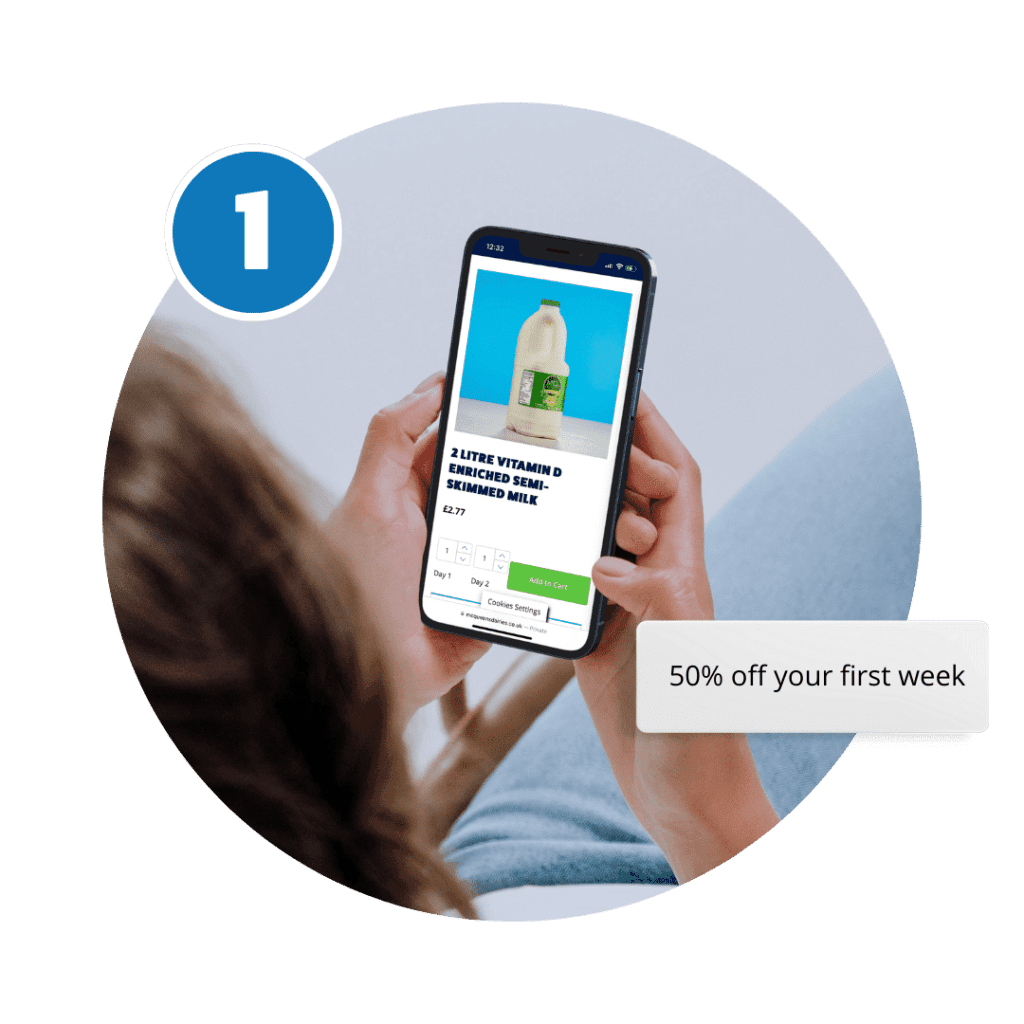 SET UP YOUR PERFECT DELIVERY ONLINE
Don't worry, if you order too much or too little, you can change your order in a few taps.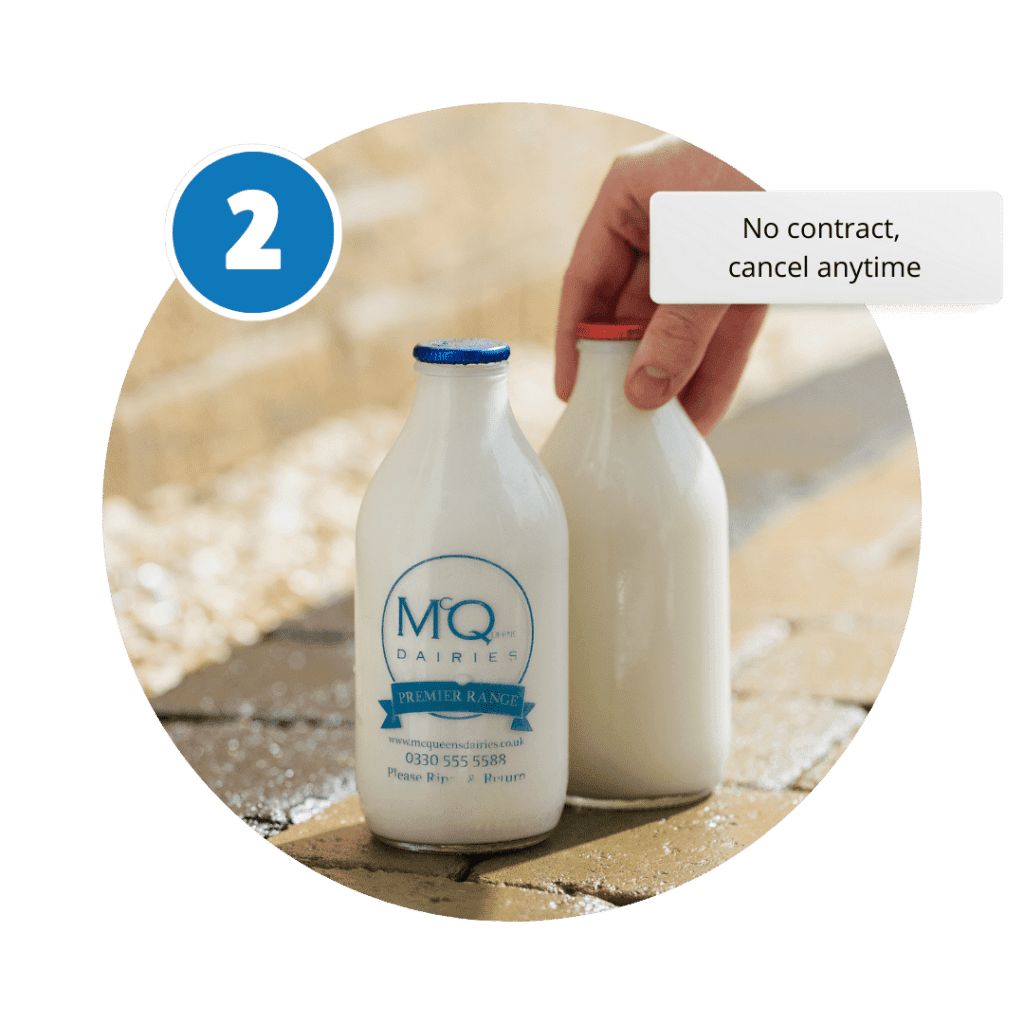 DELIVERIES TWICE A WEEK BEFORE 7AM
And with a range including eggs, juice, flavoured milk and yoghurts- there's more than enough for the full family.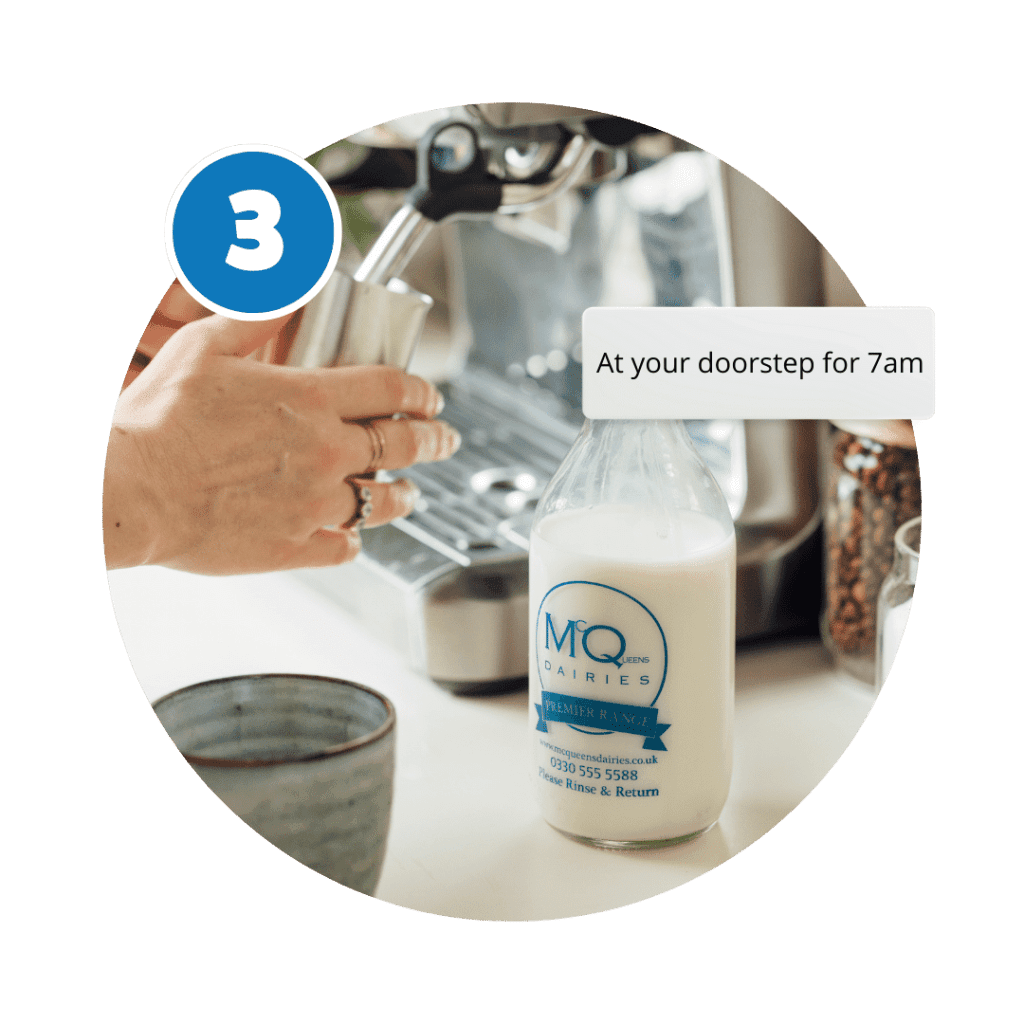 ENJOY LONG LASTING FRESH DAIRY DELIGHTS
We bill in arrears, so you only pay for what you receive- all via Direct Debit, super simple.
Check your delivery days & get started 👇
From farm to door in 24 hours, we've amassed over 7000 5 Star Reviews! 🌟
Pop in your postcode to see when we deliver and build your order 👆🏻
McQueens delivers across the UK, in most major towns or cities so nobody need miss out. And, with 25 years experience, you can count on us to be there in all conditions.
Plus, you are directly supporting UK farmers as it's their milk that's processed and delivered by us at our own dairy. Know that in getting deliveries from McQueens, you are also ensuring farmers get a fair price for their produce.
In short, we like to think of ourselves as big enough to deliver consistently, and still small enough to care about each and every doorstep we deliver to.


Check your delivery days & get started 👇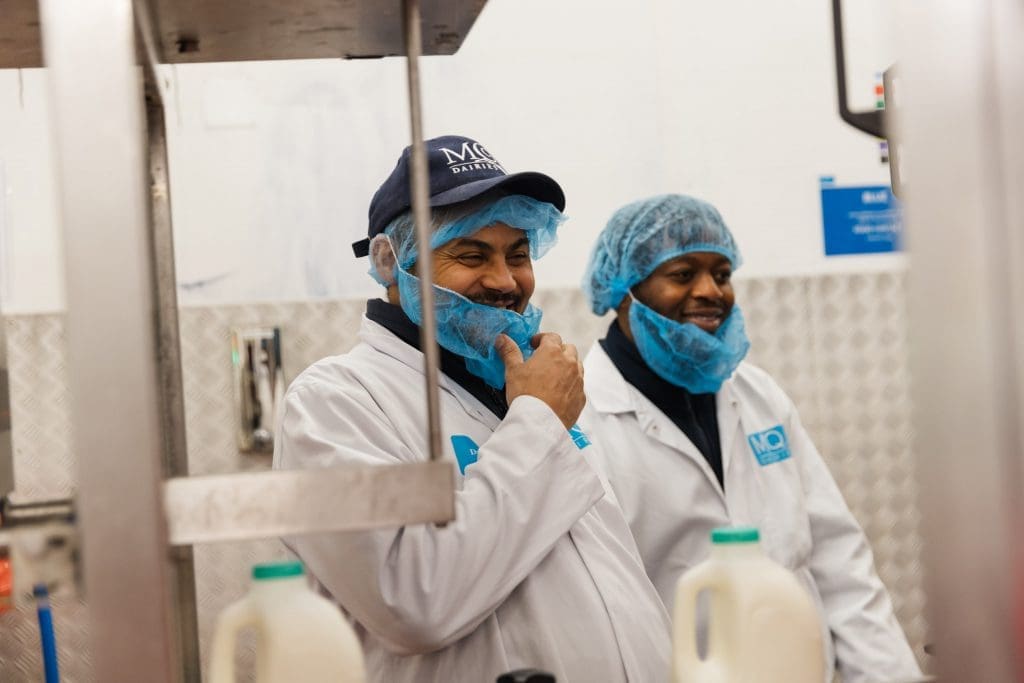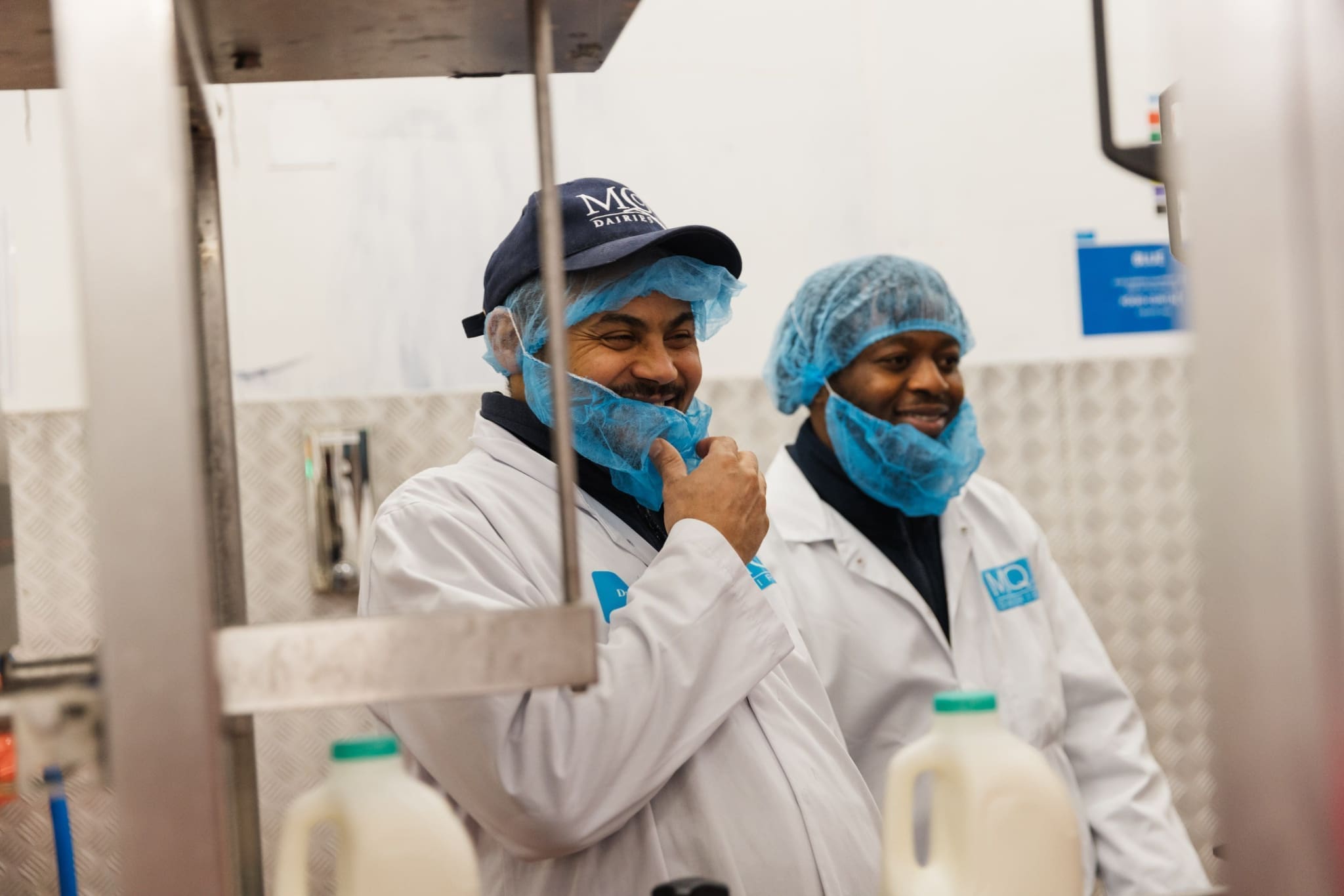 READY FOR MORNINGS MADE EASY?
🕖 On your doorstep for 7am
🥛 Choose between glass or plastic bottles
🇬🇧 Supporting your local community
🛒 No last minute trips to the shops
📲 Cancel anytime, no commitment
Pop in your postcode to see
when we deliver and build your order 👆🏻
Super flexible holiday booking  🕶
Free delivery, no hidden fees  🚚
Produced at our own dairy  🏭
From fresh milk to your door in 24 hours  🚪
Deliveries in all conditions all year round  📆
We've got answers (and a dedicated, lovely team here to help if your question isn't below) 👇🏻