Free delivery on all orders!
No minimum order, get what you need!
Cancel anytime, no commitment!
It has been announced that us Brits have managed to consume a record breaking amount of eggs over the Coronavirus pandemic. Sales for eggs skyrocketed when the government ordered everyone to stay at home, meaning a lot of baking was getting done. When the government announced it's first lockdown back in March 2020 we seen a huge demand in customers signing up for an egg delivery along with their milk.
Many supermarkets simply couldn't keep up with the demand for eggs nor could their packaging suppliers. Throughout the world there was a widespread shortage of pulp needed to make egg boxes due to the increase in demand of those cooking and baking at home.
An astonishing 8 billion eggs were bought in 2020 which meant £1.2billion was spent on the protein packed favourite. This was compared to the £950million spent the previous year. It goes without saying that it is thanks to the farmers who have worked continually throughout the Coronavirus pandemic to keep the nation going. Their hard work has meant we have still been able to enjoy our eggs, cakes and bakes throughout a tough time when staying at home was the only plan on the agenda for months on end.
Banana bread was a popular choice for people to bake in lockdown. Internet search for a banana bread recipe had soared by 525% by the end of April last year. It is also worth noting that banana bread was posted on Instagram more than 45,000 times last year. It was a great time for bakers to share their own recipe too. Over 900 new banana bread recipes were shared on the internet, meaning there was no escaping the banana bread. It's an easy bake to make and only uses a few ingredients, which is why it was so popular in the first lockdown.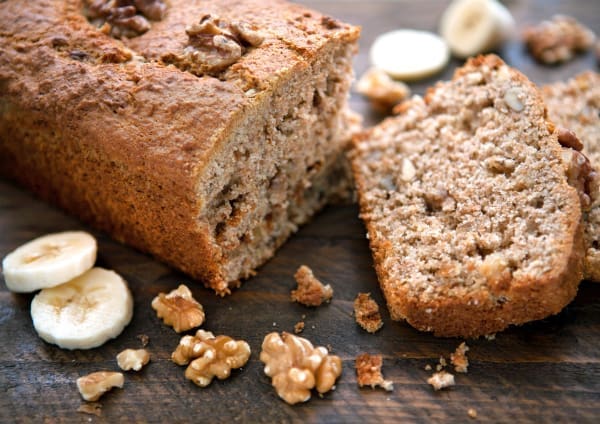 Nith Valley
We source our free range eggs from Nith Valley who are based in Dumfriesshire, Scotland. The farm is a thirty acre site and is a former quarry and covered in a variety of trees. Therefore, it makes it an ideal setting for the six production sheds which are dotted around the modern sorting and packing unit. The beautiful landscape of the farm has been described as second to none amongst egg producers UK wide. The location has been well utilised to make the perfect home for the 13,000 hens currently at Nith Valley.
The hen's health and well being are priorities at Nith Valley. This has been emphasised by the freedom that the birds have to roam through the bracken and bushes. Such emphasis is applied to providing the very best home and care possible to the hens . This is because Nith Valley strongly believes this aids the production of the freshest free range eggs from the hens. In terms of free range egg delivery suppliers, Nith Valley is most certainly unique in its setting. They are currently the only free range woodland based farm in the county.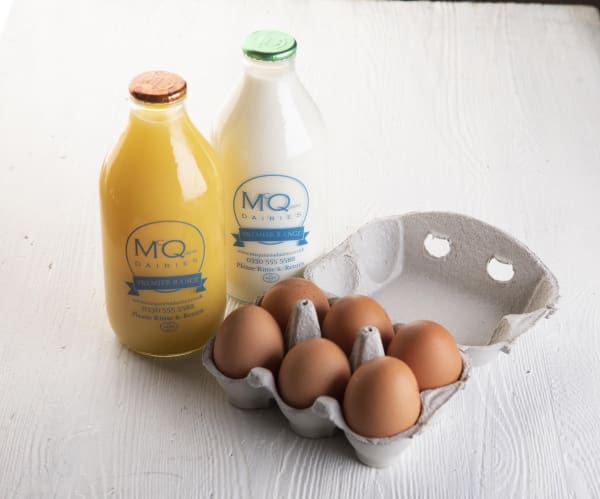 From the beginning of Nith Valley in 2009, the company has successfully expanded. Nith Valley is officially recognised as one of the top Scottish producers of free range eggs. The woodland farm provides our hens with the freedom to roam. This means they produce some of the best quality free range eggs in Scotland. This is why at McQueens Dairies we work with Nith Valley to deliver the very best eggs to our customers.
What do you make with your eggs?
A recent survey found that homemade bakes and treats are what kept us going throughout 2020 with other products like flour and milk increasing in sales. With not much to do, baking kept us busy and provided a well deserved treat for when working from home got too much. It's thought that more people had breakfast in the morning when in lockdown. With the busy modern day life, a lot of people skipped breakfast in order to get the kids in school and themselves to work, all for 9 o'clock. With more time on our hands, people took to making themselves tasty home cooked breakfasts including fried eggs.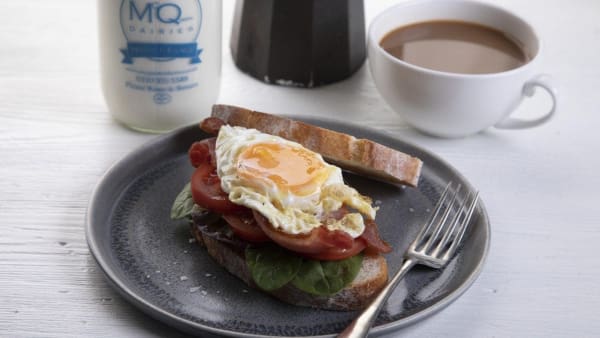 Our customers love their egg delivery and often comment on how delicious they are. " I get my milk and egg delivery every Monday morning from McQueens Dairies. It is the perfect addition to our breakfasts and our children love the eggs. The yolks are so orange and you can tell they are of a high quality. Therefore we will be continuing to purchase and order from McQueens Dairies".
Join thousands of customers and enjoy fresh milk, juice and eggs delivered straight to your doorstep before 7am.