Being lactose intolerant or having a plant-based diet doesn't mean you have to miss out on your favourite coffee. The big question is, what is the best milk alternative for a latte? Luckily, you can use a variety of alternative milks to whip up your lattes, cappuccinos or iced coffees. Popular choices include soya almond, and coconut milk for their flavours, but there's one that always comes out on top – oat milk!
What is oat milk and what makes it a good milk alternative?
Oat milk is made using a base of oats and water. It is often fortified with vitamins such as B12 which is essential for a plant-based diet. Typically oat milk contains around 10% oats meaning it has a higher level of protein than nut milk adding to its creamy texture which is closer to dairy milk than most other plant-based milks. Its creaminess and subtle flavour make it a great option for mixing up your favourite drink without compromising the flavour. Some brands of oat milk also contain an acidity regulator which helps the oat milk perform like milk against the acidity of coffee.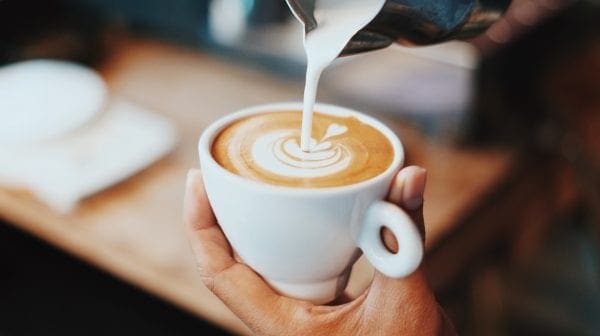 How to make your new favourite latte
Oat Milk is undoubtedly the best milk alternative for a latte as the flavour doesn't overshadow the coffee. To make the perfect oat milk latte, first, brew your coffee in your preferred way. While your coffee is brewing, gently heat up your oat milk, whisking as it heats. This will thicken the oat milk giving it the perfect frothy top. Be careful not to whisk too much or you'll end up with more of a cappuccino foam. Once it's at the right consistency, pour over your coffee and enjoy your favourite drink from home. The best oat milk for frothing is one that has a high oat content, cheaper oat milks aren't thick enough to froth up.
At McQueens Dairies we have 2 types of oat milks available that make the perfect match for coffee. This includes Oato milk in glass bottles. We'll deliver oat milk straight to your door meaning you'll never find yourself without it when you reach for your morning coffee. If you'd prefer other milk alternatives for your caffeine fix we also offer soya, almond, and coconut milk for delivery.
Oat Milk Delivery
Oato is a creamy 'non-dairy plant-based milk alternative that is nut, sugar, and soy-free. It is made with the freshest British ingredients. It contains no animal products so it is safe to consume if you follow a vegan or plant-based diet. It's also lactose-free which means for people with who are lactose intolerant, it is safe to consume. Any milk alternative that is lactose-free is good for you as it typically has a similar nutritional value as cow's milk.
Having your Oato oat milk delivered in glass bottles means you are helping to bring back a tradition of the milkman delivery. Each bottle is used on average 25 times and then is recycled into new glass. We are dedicated to helping customers make small changes that have an impact on our environment through our glass reusable milk bottles. Oato is one of the best oat milks in terms of sustainably and low impact on the environment. It is thought that is it also one of the best oat milks on the market for frothing.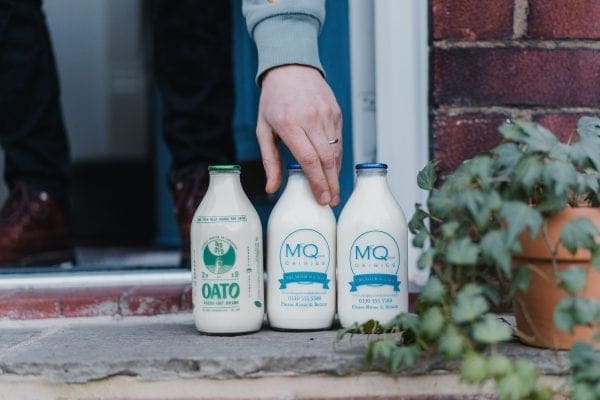 Join thousands of happy McQueens Dairies customers and enjoy fresh daily milk delivered straight to your doorstep before 7am with our local milkmen. Add on alternative milk, yoghurt, juice or just choose a milk and eggs delivery. Place your order in our online shop.
It has been announced that us Brits have managed to consume a record breaking amount of eggs over the Coronavirus pandemic. Sales for eggs skyrocketed when the government ordered everyone to stay at home, meaning a lot of baking was getting done. When the government announced it's first lockdown back in March 2020 we seen a huge demand in customers signing up for an egg delivery along with their milk.
Many supermarkets simply couldn't keep up with the demand for eggs nor could their packaging suppliers. Throughout the world there was a widespread shortage of pulp needed to make egg boxes due to the increase in demand of those cooking and baking at home.
An astonishing 8 billion eggs were bought in 2020 which meant £1.2billion was spent on the protein packed favourite. This was compared to the £950million spent the previous year. It goes without saying that it is thanks to the farmers who have worked continually throughout the Coronavirus pandemic to keep the nation going. Their hard work has meant we have still been able to enjoy our eggs, cakes and bakes throughout a tough time when staying at home was the only plan on the agenda for months on end.
Banana bread was a popular choice for people to bake in lockdown. Internet search for a banana bread recipe had soared by 525% by the end of April last year. It is also worth noting that banana bread was posted on Instagram more than 45,000 times last year. It was a great time for bakers to share their own recipe too. Over 900 new banana bread recipes were shared on the internet, meaning there was no escaping the banana bread. It's an easy bake to make and only uses a few ingredients, which is why it was so popular in the first lockdown.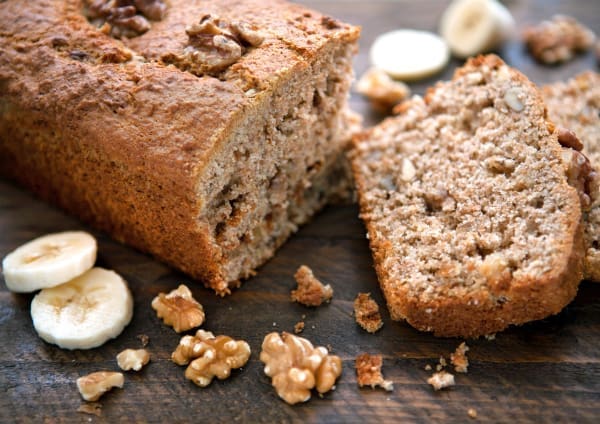 Nith Valley
We source our free range eggs from Nith Valley who are based in Dumfriesshire, Scotland. The farm is a thirty acre site and is a former quarry and covered in a variety of trees. Therefore, it makes it an ideal setting for the six production sheds which are dotted around the modern sorting and packing unit. The beautiful landscape of the farm has been described as second to none amongst egg producers UK wide. The location has been well utilised to make the perfect home for the 13,000 hens currently at Nith Valley.
The hen's health and well being are priorities at Nith Valley. This has been emphasised by the freedom that the birds have to roam through the bracken and bushes. Such emphasis is applied to providing the very best home and care possible to the hens . This is because Nith Valley strongly believes this aids the production of the freshest free range eggs from the hens. In terms of free range egg delivery suppliers, Nith Valley is most certainly unique in its setting. They are currently the only free range woodland based farm in the county.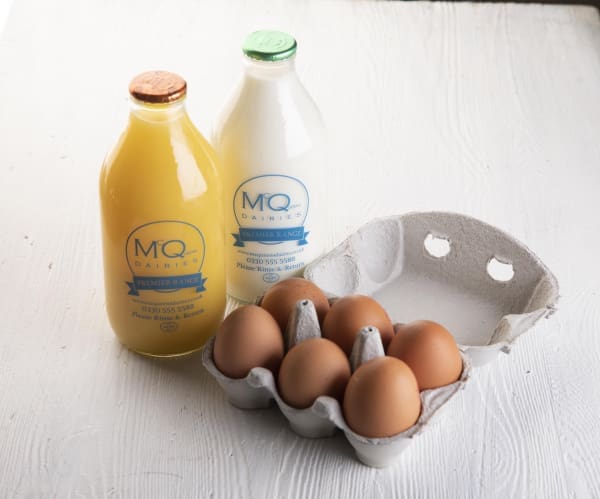 From the beginning of Nith Valley in 2009, the company has successfully expanded. Nith Valley is officially recognised as one of the top Scottish producers of free range eggs. The woodland farm provides our hens with the freedom to roam. This means they produce some of the best quality free range eggs in Scotland. This is why at McQueens Dairies we work with Nith Valley to deliver the very best eggs to our customers.
What do you make with your eggs?
A recent survey found that homemade bakes and treats are what kept us going throughout 2020 with other products like flour and milk increasing in sales. With not much to do, baking kept us busy and provided a well deserved treat for when working from home got too much. It's thought that more people had breakfast in the morning when in lockdown. With the busy modern day life, a lot of people skipped breakfast in order to get the kids in school and themselves to work, all for 9 o'clock. With more time on our hands, people took to making themselves tasty home cooked breakfasts including fried eggs.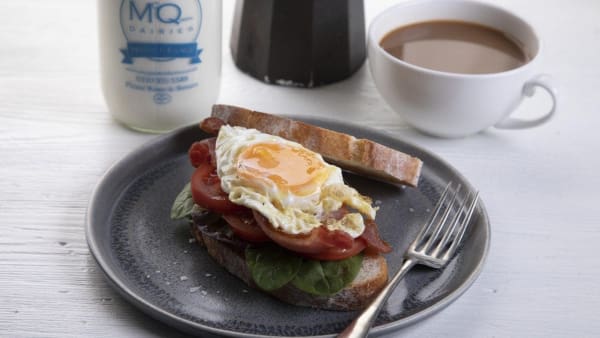 Our customers love their egg delivery and often comment on how delicious they are. " I get my milk and egg delivery every Monday morning from McQueens Dairies. It is the perfect addition to our breakfasts and our children love the eggs. The yolks are so orange and you can tell they are of a high quality. Therefore we will be continuing to purchase and order from McQueens Dairies".
Join thousands of customers and enjoy fresh milk, juice and eggs delivered straight to your doorstep before 7am.