We are so excited to announce we have launched our new range of udderly delicious flavoured milk!
The three flavours, Strawberry, Chocolate, and Banana come in traditional glass milk bottles and are available to order straight to your doorstep, guaranteed for 7 am – just in time for breakfast!
Since launching, we have received a lot of questions about our flavoured milk, so we have compiled a list of answers to our frequently asked questions below.
What's special about McQueens Dairies flavoured milk?
Three udderly delicious flavours including strawberry, chocolate, and banana.
All the goodness of milk – it's a great source of calcium.
Packaged in traditional glass milk bottles.
Fully recyclable packaging – simply rinse your used flavoured milk glass bottle out, leave it on your doorstep and our milkmen and women will take these away to be reused again.
Free delivery direct to your doorstep by your local McQueens milkman.
What is flavoured milk?
Flavoured milk is milk to which a flavour has been added. It's a fun way to enjoy fresh, nutritious milk.
What does flavoured milk contain?
McQueens Dairies flavoured milk is made with milk, sugar, flavourings, and natural food colourings. Full Ingredients and nutritional information for all three flavoured milks can be found on the product page of each flavour:
How often can I get flavoured milk delivered?
Our flavoured milks are currently only available for delivery on Thursdays and Fridays, depending on when your driver calls in your area.
How much does the flavoured milk cost
Each flavour costs £1.49 per pint. Delivery is completely free of charge!
What is the difference between flavoured milk and milkshakes?
A milkshake is typically blended with ice cream. Flavoured milk is just that—milk with flavouring mixed in.
Is flavoured milk healthy?
Similarly to plain milk, McQueens' flavoured milk is a nutritional powerhouse, containing nine essential vitamins and minerals. Including calcium, vitamin D and potassium, as well as protein, vitamins A and B12, riboflavin and phosphorus.
Is flavoured milk OK for my kids?
Whilst plain milk is the best choice for kids, some children just don't love the taste, putting them at the risk of avoiding milk altogether.
Calcium is one of the most common nutrient deficiencies in children and adolescents, and flavoured milk is a great way to encourage your child to get more of it in their diet. Adequate consumption of calcium will help your child build bones and keep teeth healthy. Our flavoured milk also contains the same amount of vitamin A as our plain milk, which helps the body resist infections and is needed for healthy skin and eyes.
Is flavoured milk OK to drink during pregnancy?
Milk and dairy foods are good sources of calcium, which is especially important in pregnancy because calcium is vital for making your baby's bones and teeth. Your body uses more calcium in pregnancy than when you are not pregnant.
The NHS suggests pregnant women should have three servings of dairy each day – including ⅓ pint (200ml) of semi-skimmed milk.
However, that milk doesn't have to be plain! Flavoured milk still contains as much protein, calcium, and phosphorus as plain milk. So, if you find yourself in the mood for something more flavourful, a glass of flavoured milk is a great option to reach for.
Does flavoured milk contain gluten?
If you are avoiding gluten, you'll be delighted to learn all three varieties of our flavoured milk are gluten-free and safe to drink on a gluten-free diet.
Is flavoured milk suitable for vegetarians?
Yes! McQueens Dairies flavoured milk is suitable for vegetarians.
What about McQueens' strawberry flavoured milk, is it suitable for vegetarians?
Much of the red colouring used in mainstream food production (including strawberry milk) is from Cochineal. Cochineal, also known as carmine, carminic acid, Natural Red 4, or E120, is a red dye made from a crushed insect native to Latin America. It is used to colour many food and beverage products, including dairy-based drinks.
However, at McQueens Dairies, our strawberry flavoured milk is suitable for vegetarians as the colour responsible for its beautiful pink colour is sweet potato & carrot concentrate.
You'll also be happy to hear that McQueens Dairies chocolate and banana flavoured milk are suitable for vegetarians, too!
Our chocolate flavoured milk is coloured with Caramel E150d Sulphur Dioxide, and our banana flavoured milk is coloured with Safflower Extract, Sweet Potato & Carrot Concentrate.
How can I add flavoured milk to my order?
Existing customers: add flavoured milk to your order via the customer portal. Alternatively, you can contact customer services on 0330 555 5588.
New customers: first check we deliver to your area via the postcode checker. Then add your preferred flavoured milk to your weekly order.
Has the Easter Bunny been overly generous this year? This easy Easter Egg Cheesecake recipe is a must-have Easter dessert. Turn your leftover chocolate Easter eggs into rich and creamy cheesecake filled Easter eggs. With a biscuit base and deliciously indulgent cheesecake stuffed inside half a chocolate Easter egg and topped with more easter chocolate. Heavenly!
This super simple Easter cheesecake recipe is perfect to get the kids involved with. Let them customise their cheesecake filled eggs with their favourite Easter treats such as mini eggs or smarties.
It's perfect for serving after Easter dinner and is sure to keep every-bunny happy.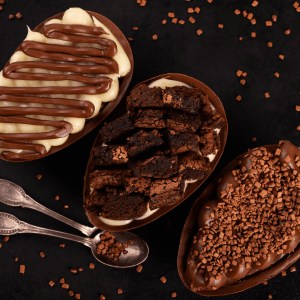 Easy Easter Egg Cheesecake Recipe (No-Bake!)
This easy Easter Egg Cheesecake recipe is a must-have Easter dessert. It's super simple (no-bake!) and perfect to get the kids involved with!
Ingredients
2

Hollow chocolate Easter Eggs

150

grams

Biscuits

(most of your favourite biscuits will work – we love Oreo, Lotus, Biscoff, Digestives etc.)

50

grams

Unsalted butter

(melted)

150

grams

Marscapone

200

grams

Soft cheese

5

tbsp

Icing sugar

(sieved)

200

grams

Double cream

(chilled cream whips better)
Chocolate sauce to drizzle
8

tbsp

Milk

(any milk will work, but whole milk will make it thicker and creamier)

170

grams

Chocolare chips
To serve
Your favourite Easter treats

(such as Mini Eggs, Smarties, Rolos, Chocolate buttons – let your imagination run wild!)
Instructions
STEP 1 – Separating the Easter eggs (without breaking them!)
Carefully run a hot knife along the seam and slowly pry apart. We recommend heating the knife by dipping it into a bowl of hot water.
STEP 2 – Break up the biscuits
Tip your biscuits into a bowl (or a sandwich bag) and use the end of a rolling pin to bash to a fine crumb. Alternatively, whizz the biscuits to a fine crumb in a food processor.

Stir in the melted butter until well combined (slowly add more butter if the mixture is too dry) Carefully spoon the mixture into the Easter egg halves and gently compress using the back of the spoon. Transfer to the fridge and chill until needed.
STEP 3 – The cheesecake filling
Mix the soft cheese, mascarpone, and icing sugar in a medium bowl with a wooden spoon until smooth.

In a separate bowl, beat the double cream to soft peaks using a whisk. An electric whisk is easier, but if whisking by hand, you will need a balloon whisk, a sturdy bowl and elbow grease – it should take no more than 3-5 minutes.

Gently fold the whipped cream into the mascarpone mixture, then carefully spoon the cheesecake filling over the chilled biscuit bases in the Easter eggs.

Carefully level the surfaces with a palette knife or spatula, then chill for at least 2 hours (preferably overnight) until firm and set.
STEP 4 – Make the chocolate sauce
In a small microwave-safe bowl, microwave your milk for 30 seconds, until simmering. Remove from microwave and stir in chocolate until melted and smooth. Leave to cool.
STEP 5 – The fun part – decorating the Easter Egg Cheesecakes
Scatter your cheesecake-filled eggs with your chosen Easter treats, then drizzle with caramel or chocolate sauce.
If you make this no-bake Easter egg cheesecake, let us know what you think. Tag @mcqueensdairies in your photo and add the hashtag #McqueensMakes in your caption.
Enjoy this recipe? We have plenty more tasty recipes for you to enjoy on our blog.
The promoter is McQueens Dairies Ltd (company no. SC246355) whose registered office is at 20 High Craighall Road, Craighall Business Park, Glasgow, Scotland, G4 9UD.
The promotion is open to residents of the United Kingdom that are aged 18 years and over, residing within delivery areas covered by McQueens Dairies (to check if we deliver to your area, check our postcode checker here: https://www.mcqueensdairies.co.uk/).
The promotion is not available to existing customers or employees of McQueens Dairies and their close relatives and anyone otherwise connected with the organisation of the promotion
The promotion is one free box of 6 barn eggs with your first order from McQueen's Dairies. Any subsequent orders of eggs will be charged for.
To receive the promotion you are required to add eggs (https://www.mcqueensdairies.co.uk/product-category/eggs/) to your order, and enter the code HAPPYEASTER at checkout. The cost of one box of eggs will be deducted from your order total.
Milk Deliveries are Mondays and Thursdays or Tuesdays and Fridays depending on where you live. To double check, enter your postcode into our postcode checker here: https://www.mcqueensdairies.co.uk/
After completion of your order you will receive an email within 3 working days containing your details to login into your online account where you can manage your orders.
Terms and Conditions of Sale can be found here: https://www.mcqueensdairies.co.uk/terms-and-conditions/ (by taking advantage of this promotion, an entrant is indicating his/her agreement to be bound by these terms and conditions.)
This promotion is limited to one per person per household. Only one entry will be accepted per person. Multiple orders from the same person or household will be cancelled.
The promotion is open for entries from FRIDAY 8TH APRIL 2022 at 5PM until TUESDAY 19TH APRIL at 11PM. Any claims received after 11PM on the closing date will be invalid and will not be fulfilled.
No responsibility can be accepted for promotions not redeemed for whatever reason.
The promoter reserves the right to cancel or amend the offer and these terms and conditions without notice in the event of a catastrophe, war, civil or military disturbance, act of God or any actual or anticipated breach of any applicable law or regulation or any other event outside of the promoter's control. Any changes to the competition will be notified to entrants as soon as possible by the promoter.
The promotion is as stated and no cash or other alternatives will be offered. The offer is not transferable.. The promotion is subject to availability and we reserve the right to substitute any offer with another of equivalent value without giving notice.
The promoter's decision in respect of all matters to do with the promotion will be final and no correspondence will be entered into.
The offer and these terms and conditions will be governed by Scottish law and any disputes will be subject to the exclusive jurisdiction of the courts of Scotland.
This promotion is in no way sponsored, endorsed or administered by, or associated with, Facebook. You are providing your information to McQueens Dairies. The information provided will be used in conjunction with the following Privacy Policy found at https://www.mcqueensdairies.co.uk/privacy-and-cookies-policy/
McQueens Dairies shall have the right, at its sole discretion and at any time, to change or modify these terms and conditions, such change shall be effective immediately upon posting to this webpage.
McQueens Dairies also reserves the right to cancel the promotion if circumstances arise outside of its control.
Did you know the NMRU Nursery Milk Scheme entitles all children under 5 who attend approved daycare facilities to receive 1/3 pint (189ml) of free milk every day? This includes childminders, nurseries, and crèches!
What is the nursery milk scheme?
The Nursery Milk Scheme is operated by the Nursery Milk Reimbursement Unit (NMRU) on behalf of the Department of Health. It entitles children under 5 attending a nursery or in the care of a registered childminder to receive ⅓ pint of milk daily. Today, 55,000 childcare providers across Britain take part in the scheme, with milk reaching and benefitting around 1.5 million children every day, free of charge.
The scheme has been running since the 1940s, greatly benefiting many millions of children across multiple generations during that time.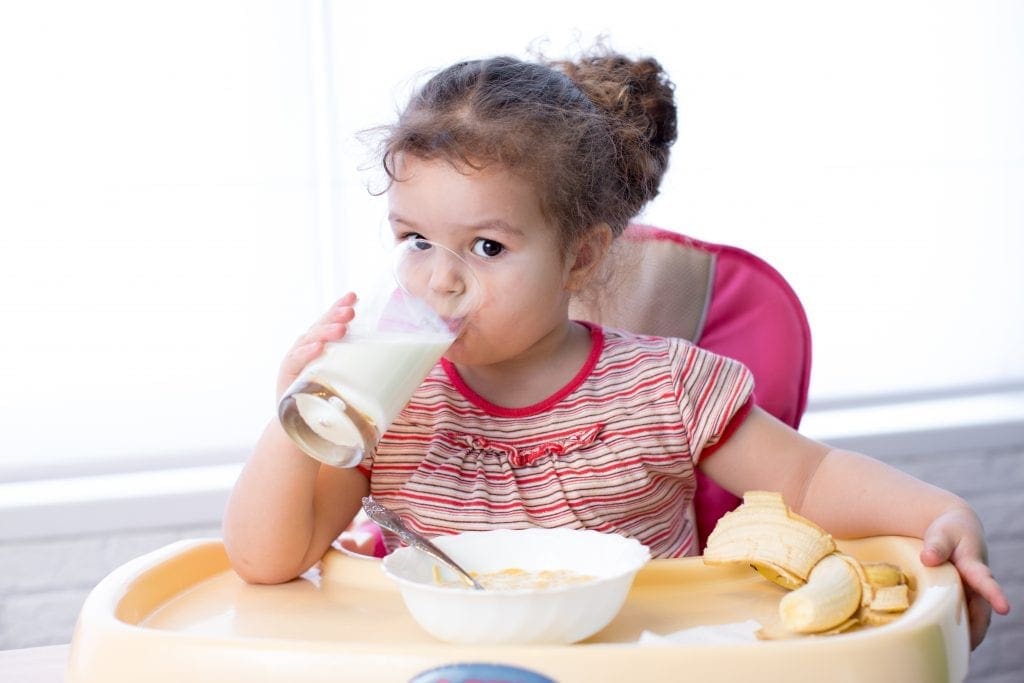 What are the benefits of the nursery milk scheme?
At McQueens Dairies, we believe it is vital for children to get the best start in life, which improving nutrition is an important factor. Calcium, Vitamin D, and other minerals are best absorbed from milk in the early stages of a child's development. Vitamin D is essential for the formation of strong and healthy bones in children.
Who is eligible to register for free milk?
A registered childminder
A registered daycare provider
A local authority that provides daycare
Those providing daycare to children under 5 years in schools
Those providing daycare in a nursery or creche for children (under 5 years) of management and staff of certain establishments (e.g. children's homes, voluntary or community homes, NHS hospitals) which are exempt from registration should contact the NMRU to confirm their eligibility before registering with the scheme.
How do I claim free nursery milk for my child or children in my care?
There are just 3 easy steps to apply for free milk. We can deliver up to 5 days per week depending on location and order. Once the below steps are complete, your milk will be delivered to the doorstep before 7 am, completely free of charge by your local milkman.
NB: You must register with both the NMRU and McQueens Dairies prior to making a claim.
Enter your details here or call us on 0141 471 3591.
Log on to the Government's NMRU website and register there selecting McQueens Dairies as your agent.
Once we have the application form and confirmation from the NMRU that you have registered for the scheme, we will be in contact with you to set up your deliveries.
As easy as that!
Being lactose intolerant or having a plant-based diet doesn't mean you have to miss out on your favourite coffee. The big question is, what is the best milk alternative for a latte? Luckily, you can use a variety of alternative milks to whip up your lattes, cappuccinos or iced coffees. Popular choices include soya almond, and coconut milk for their flavours, but there's one that always comes out on top – oat milk!
What is oat milk and what makes it a good milk alternative?
Oat milk is made using a base of oats and water. It is often fortified with vitamins such as B12 which is essential for a plant-based diet. Typically oat milk contains around 10% oats meaning it has a higher level of protein than nut milk adding to its creamy texture which is closer to dairy milk than most other plant-based milks. Its creaminess and subtle flavour make it a great option for mixing up your favourite drink without compromising the flavour. Some brands of oat milk also contain an acidity regulator which helps the oat milk perform like milk against the acidity of coffee.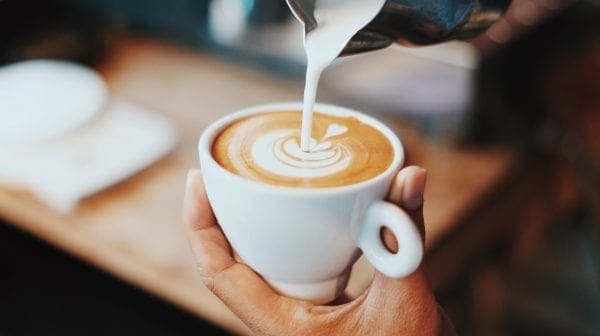 How to make your new favourite latte
Oat Milk is undoubtedly the best milk alternative for a latte as the flavour doesn't overshadow the coffee. To make the perfect oat milk latte, first, brew your coffee in your preferred way. While your coffee is brewing, gently heat up your oat milk, whisking as it heats. This will thicken the oat milk giving it the perfect frothy top. Be careful not to whisk too much or you'll end up with more of a cappuccino foam. Once it's at the right consistency, pour over your coffee and enjoy your favourite drink from home. The best oat milk for frothing is one that has a high oat content, cheaper oat milks aren't thick enough to froth up.
At McQueens Dairies we have 2 types of oat milks available that make the perfect match for coffee. This includes Oato milk in glass bottles. We'll deliver oat milk straight to your door meaning you'll never find yourself without it when you reach for your morning coffee. If you'd prefer other milk alternatives for your caffeine fix we also offer soya, almond, and coconut milk for delivery.
Oat Milk Delivery
Oato is a creamy 'non-dairy plant-based milk alternative that is nut, sugar, and soy-free. It is made with the freshest British ingredients. It contains no animal products so it is safe to consume if you follow a vegan or plant-based diet. It's also lactose-free which means for people with who are lactose intolerant, it is safe to consume. Any milk alternative that is lactose-free is good for you as it typically has a similar nutritional value as cow's milk.
Having your Oato oat milk delivered in glass bottles means you are helping to bring back a tradition of the milkman delivery. Each bottle is used on average 25 times and then is recycled into new glass. We are dedicated to helping customers make small changes that have an impact on our environment through our glass reusable milk bottles. Oato is one of the best oat milks in terms of sustainably and low impact on the environment. It is thought that is it also one of the best oat milks on the market for frothing.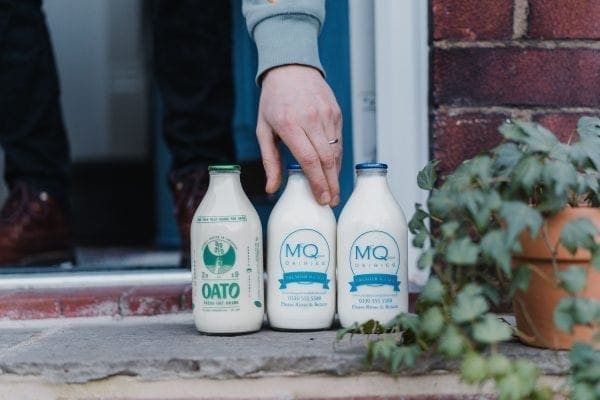 Join thousands of happy McQueens Dairies customers and enjoy fresh daily milk delivered straight to your doorstep before 7am with our local milkmen. Add on alternative milk, yoghurt, juice or just choose a milk and eggs delivery. Place your order in our online shop.
It has been announced that us Brits have managed to consume a record breaking amount of eggs over the Coronavirus pandemic. Sales for eggs skyrocketed when the government ordered everyone to stay at home, meaning a lot of baking was getting done. When the government announced it's first lockdown back in March 2020 we seen a huge demand in customers signing up for an egg delivery along with their milk.
Many supermarkets simply couldn't keep up with the demand for eggs nor could their packaging suppliers. Throughout the world there was a widespread shortage of pulp needed to make egg boxes due to the increase in demand of those cooking and baking at home.
An astonishing 8 billion eggs were bought in 2020 which meant £1.2billion was spent on the protein packed favourite. This was compared to the £950million spent the previous year. It goes without saying that it is thanks to the farmers who have worked continually throughout the Coronavirus pandemic to keep the nation going. Their hard work has meant we have still been able to enjoy our eggs, cakes and bakes throughout a tough time when staying at home was the only plan on the agenda for months on end.
Banana bread was a popular choice for people to bake in lockdown. Internet search for a banana bread recipe had soared by 525% by the end of April last year. It is also worth noting that banana bread was posted on Instagram more than 45,000 times last year. It was a great time for bakers to share their own recipe too. Over 900 new banana bread recipes were shared on the internet, meaning there was no escaping the banana bread. It's an easy bake to make and only uses a few ingredients, which is why it was so popular in the first lockdown.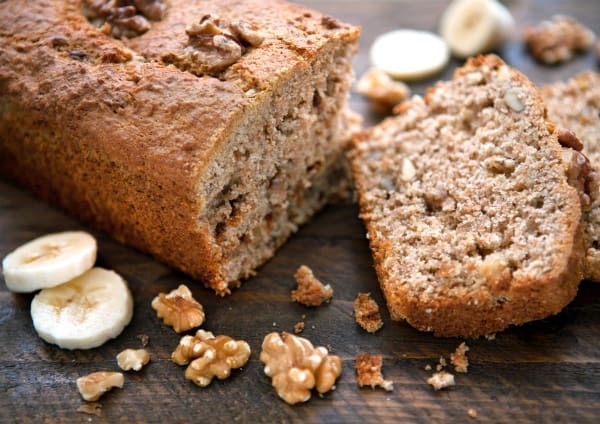 Nith Valley
We source our free range eggs from Nith Valley who are based in Dumfriesshire, Scotland. The farm is a thirty acre site and is a former quarry and covered in a variety of trees. Therefore, it makes it an ideal setting for the six production sheds which are dotted around the modern sorting and packing unit. The beautiful landscape of the farm has been described as second to none amongst egg producers UK wide. The location has been well utilised to make the perfect home for the 13,000 hens currently at Nith Valley.
The hen's health and well being are priorities at Nith Valley. This has been emphasised by the freedom that the birds have to roam through the bracken and bushes. Such emphasis is applied to providing the very best home and care possible to the hens . This is because Nith Valley strongly believes this aids the production of the freshest free range eggs from the hens. In terms of free range egg delivery suppliers, Nith Valley is most certainly unique in its setting. They are currently the only free range woodland based farm in the county.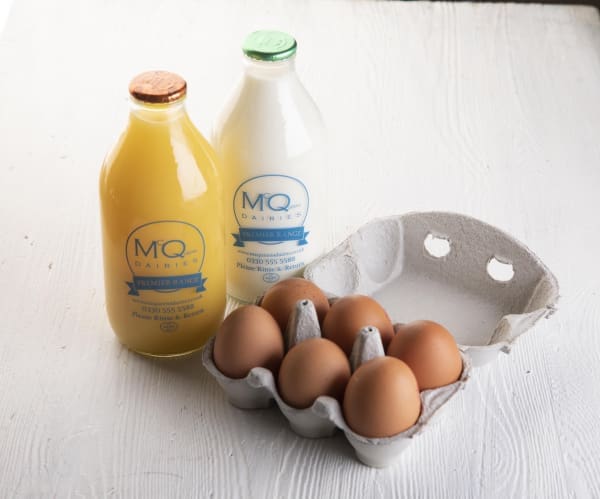 From the beginning of Nith Valley in 2009, the company has successfully expanded. Nith Valley is officially recognised as one of the top Scottish producers of free range eggs. The woodland farm provides our hens with the freedom to roam. This means they produce some of the best quality free range eggs in Scotland. This is why at McQueens Dairies we work with Nith Valley to deliver the very best eggs to our customers.
What do you make with your eggs?
A recent survey found that homemade bakes and treats are what kept us going throughout 2020 with other products like flour and milk increasing in sales. With not much to do, baking kept us busy and provided a well deserved treat for when working from home got too much. It's thought that more people had breakfast in the morning when in lockdown. With the busy modern day life, a lot of people skipped breakfast in order to get the kids in school and themselves to work, all for 9 o'clock. With more time on our hands, people took to making themselves tasty home cooked breakfasts including fried eggs.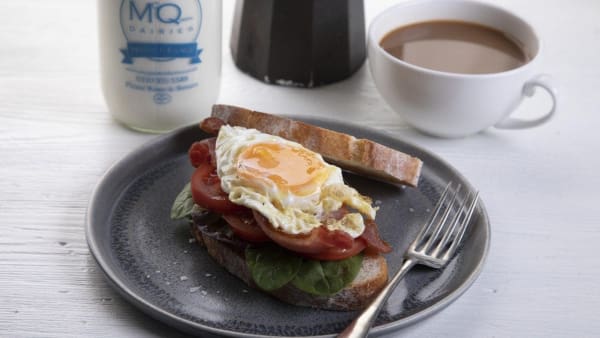 Our customers love their egg delivery and often comment on how delicious they are. " I get my milk and egg delivery every Monday morning from McQueens Dairies. It is the perfect addition to our breakfasts and our children love the eggs. The yolks are so orange and you can tell they are of a high quality. Therefore we will be continuing to purchase and order from McQueens Dairies".
Join thousands of customers and enjoy fresh milk, juice and eggs delivered straight to your doorstep before 7am.