Free delivery on all orders!
No minimum order, get what you need!
Cancel anytime, no commitment!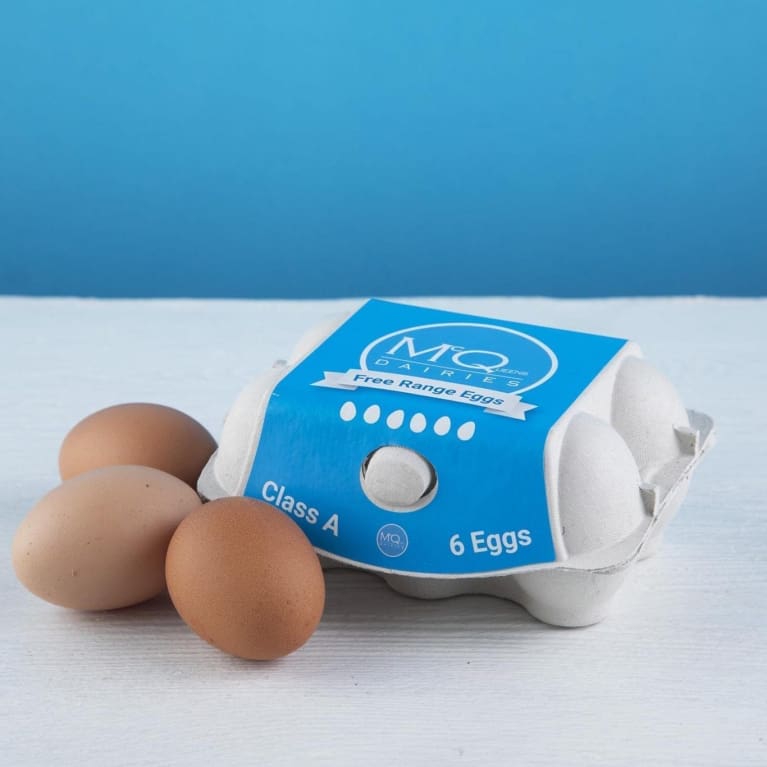 Free Range Eggs x 6
£2.47 including free doorstep delivery
Get your daily dose of protein with McQueens Dairies' Free Range Eggs (Box of 6). Sourced from free-range hens, our eggs are fresh, nutritious, and packed with essential vitamins and minerals. Perfect for breakfast, baking, or any recipe that calls for eggs.
per 100g as sold:
Energy  547kJ / 131kcal
Fat          9.0g
of which saturates           2.5g
Carbohydrates  Trace
of which sugars Trace
Protein 12.6g
Salt         0.4g