Free delivery on all orders!
No minimum order, get what you need!
Cancel anytime, no commitment!
Here at McQueens Dairies, we make sure that all of our milk is of the best quality for our customers, with both our assured suppliers and farmers working to agreed practices to set the standard.
At the Dairy, we carry out rigorous testing at all stages of production, from processing the raw product at milk intake, through to dispatch. The testing is carried out in our onsite laboratory, which allows us to check the product meets all requirements in terms of food safety and legality. We also carry out quality control checks on the integrity of our product and packaging as every step is as important as the last.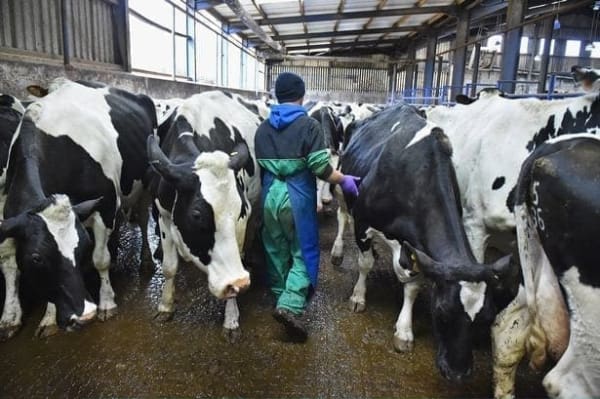 We ourselves are audited and approved by our local authority. We are also independently accredited under the SALSA Quality Assurance Scheme (SAFE & LOCAL SUPPLIER APPROVAL). This independent audit is carried out annually to ensure our processes and procedures meet the standard set by SALSA and we are compliant with their scheme. We also hold an Organic certification which means we are accredited to produce Organic Milk to our customer base.
To maintain our standards for our customers, we continually review our quality results and processes so we are able to identify areas which we can improve the quality of both our product and packaging.
Part of our continual improvement has seen the recent launch of two new products, our 1% milk and orange juice, which now available to our customers.
To find a dairy delivery near you that you can get your milk delivered. Simply visit our online shop here.
Enter your postcode and it will confirm if we deliver in your area. McQueens Dairies are a third-generation family firm and we started our first milk round in 1995. Our aim was to update the traditional doorstep delivery which was beginning to disappear.