Free delivery on all orders!
No minimum order, get what you need!
Cancel anytime, no commitment!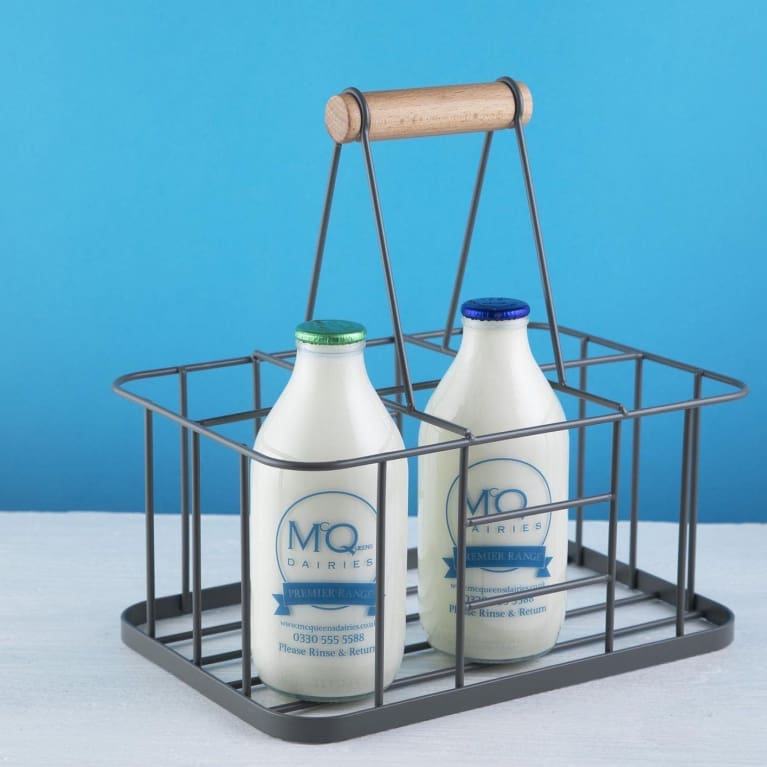 Glass Milk Bottle Carrier – Milk Bottle Holder
£20.60 including free doorstep delivery
Transport your glass milk bottles with ease and style with McQueens Dairies' Glass Milk Bottle Carrier. Designed to hold up to 4 bottles, our carrier is made from high-quality materials and is perfect for anyone who wants to reduce their carbon footprint and support a more sustainable lifestyle. Features a sturdy handle with a comfortable wooden grip; measures 29 x 20 x 13 cm.