Free delivery on all orders!
No minimum order, get what you need!
Cancel anytime, no commitment!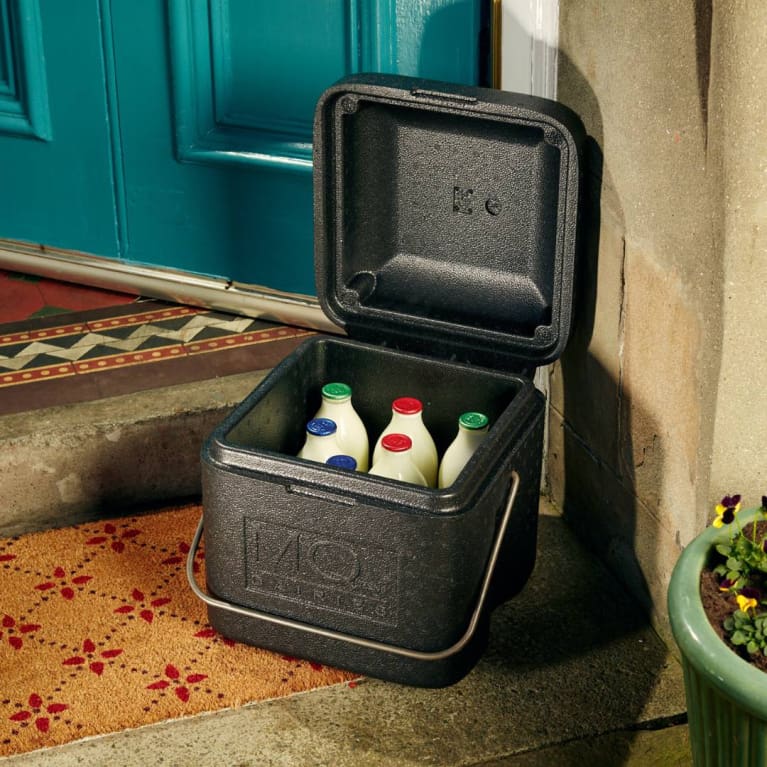 McQueens Milk Locker – Cool Box for Keeping Milk Fresh & Safe in All Conditions
£19.99 including free doorstep delivery
Doorstep delivery of your essentials is something McQueens provide to thousands of homes up and down the country every morning!

However, as we know here in this country we can experience every season of weather in a day. That means your delivery can be exposed to sunlight, rain, snow and ice- which can on rare occasion have an impact on your delivery. And lets not forget all the friendly visitors that can snoop around at night too! 🦊🐱🐶

Whether you are concerned about foxes getting dibs on your eggs, or your fresh milk sitting out in these brighter summer mornings- our milk locker helps by regulating temperature, blocking the elements and comes with a sturdy lid to prevent any pesky visitors! 🦊

Made with fully recyclable material, it's easy to place at your door or driveway and fit right in. It's also the perfect size to store plenty of 2 litre cartons, yoghurts, eggs and more.