Free delivery on all orders!
No minimum order, get what you need!
Cancel anytime, no commitment!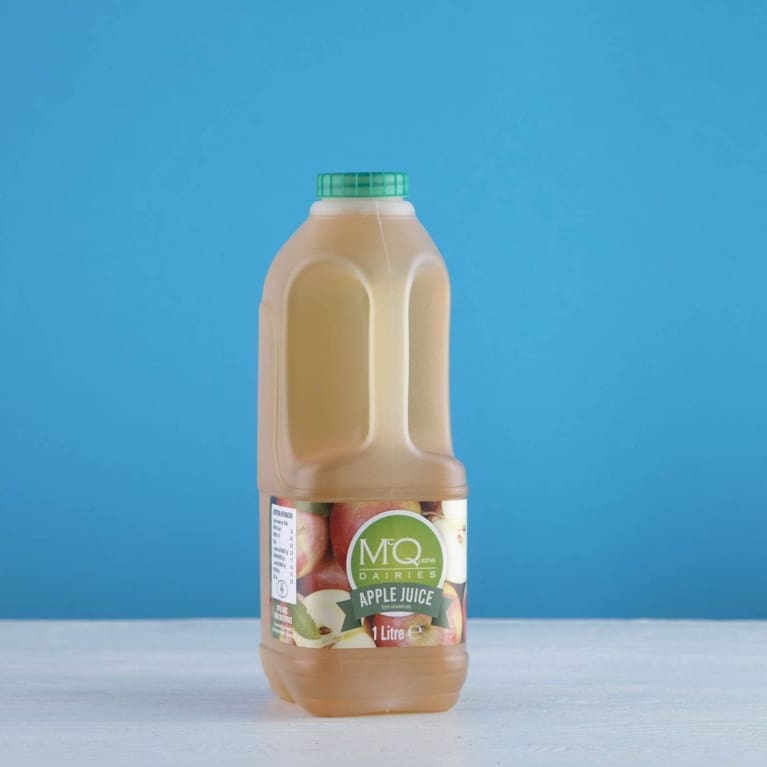 1 Litre Apple Juice Plastic
£2.55 including free doorstep delivery
Savour the crisp, refreshing taste of McQueen's Fresh Apple Juice. Made from the finest apples, this juice is a delightful blend of sweetness and tartness. Packaged in a 1-pint glass bottle, this apple juice is a great choice for an environmentally conscious beverage option.
Typical values per 100ml

Energy kj; 172

Energy kcal; 41

Fat; 0.1g 

Carbohydrate; 9.8g

Protein; 0.1g

Salt; 0.0g