Free delivery on all orders!
No minimum order, get what you need!
Cancel anytime, no commitment!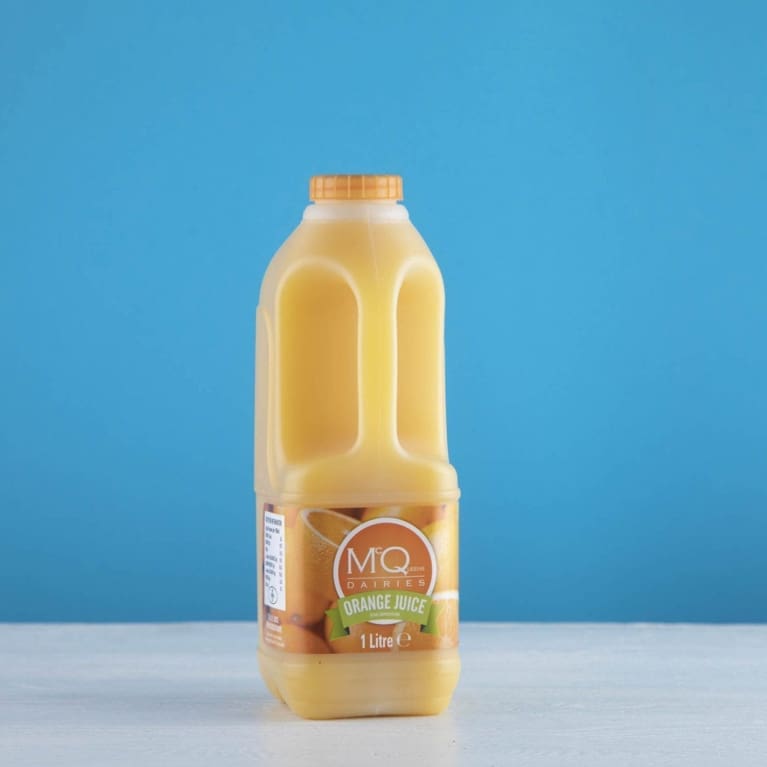 1 Litre Orange Juice Plastic
£2.55 including free doorstep delivery
Start your day with a burst of freshness and energy with McQueens Dairies' Fresh Orange Juice. Our juice is made from handpicked oranges and is rich in vitamin C, antioxidants, and essential nutrients. It's a great choice for anyone who wants to indulge in the natural goodness of oranges. Our one-litre carton is perfect for sharing with family and friends, or for stocking up for the week.
Typical values per 100ml

Energy kj; 160 

Energy Kcal; 38

Fat; 0.1g

Carbohydrate; 8.7g

Protein; 0.5g

Salt; 0.0g