Free delivery on all orders!
No minimum order, get what you need!
Cancel anytime, no commitment!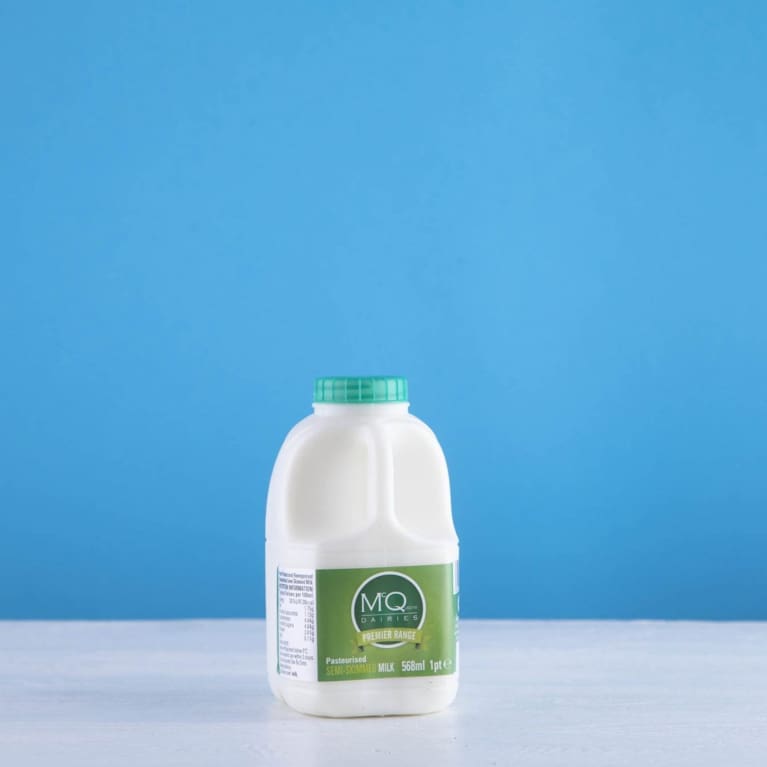 1 Pint Semi Skimmed Plastic
£1.19 including free doorstep delivery
Looking for a lighter milk option? Try McQueens Dairies' Skimmed Milk (1 Pint) in a plastic bottle. With reduced fat content and the same great taste, our skimmed milk is perfect for those who want to enjoy the goodness of milk without the extra calories.
Typical values per 100ml
Energy; 201kj//47.38kcal
Fat; 1.75g
Carbohydrate; 4.84g 
Protein; 3.61g
Salt; 0.11g