Free delivery on all orders!
No minimum order, get what you need!
Cancel anytime, no commitment!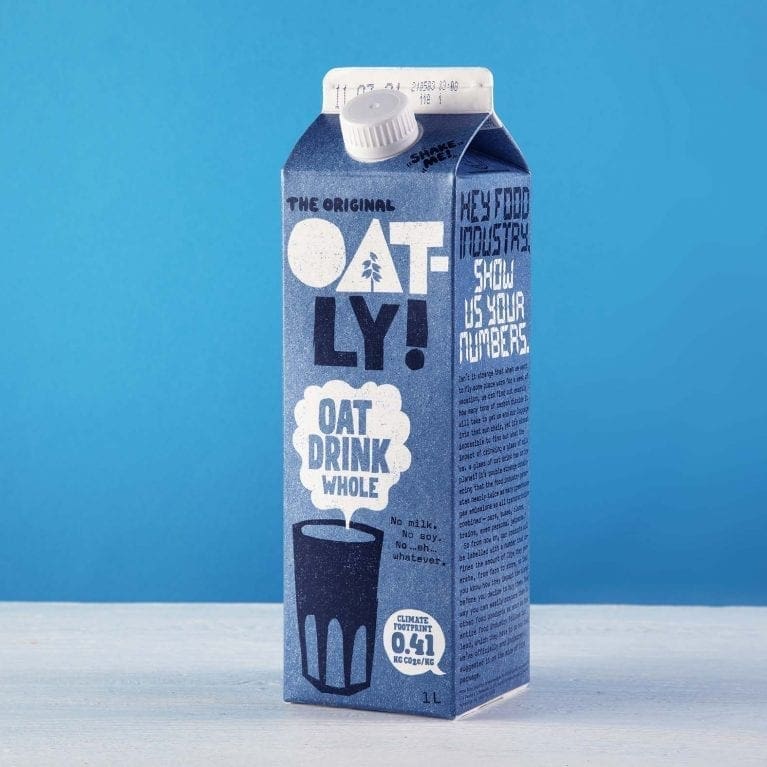 Oatly Oat Drink Whole
£2.37 including free doorstep delivery
Indulge in the rich, creamy taste of Oatly Oat Drink Whole Chilled. Made from the finest quality oats, our oat drink is perfect for anyone who wants a dairy-free milk alternative. It's also a great source of essential nutrients like calcium, vitamin D, and iron, making it a healthy choice for daily use.
Free from milk or soy. Lactose Free. Suitable for vegans. 
Nutrition information per 100 ml:
Energy 239 kJ/57 kcal
Fat 2.8 g
of which saturated 0.3 g
Carbohydrates 6.6 g
of which sugars 4.1 g*
Fibre 0.8 g
Protein 1.0 g
Salt 0.10 g
Vitamin D 1.1 μg (22%**)
Riboflavin 0.21 mg (15%**)
Vitamin B12 0.38 μg (15%**)
Calcium 120 mg (15%**)
Iodine 22.5 µg (15%**)