Free delivery on all orders!
No minimum order, get what you need!
Cancel anytime, no commitment!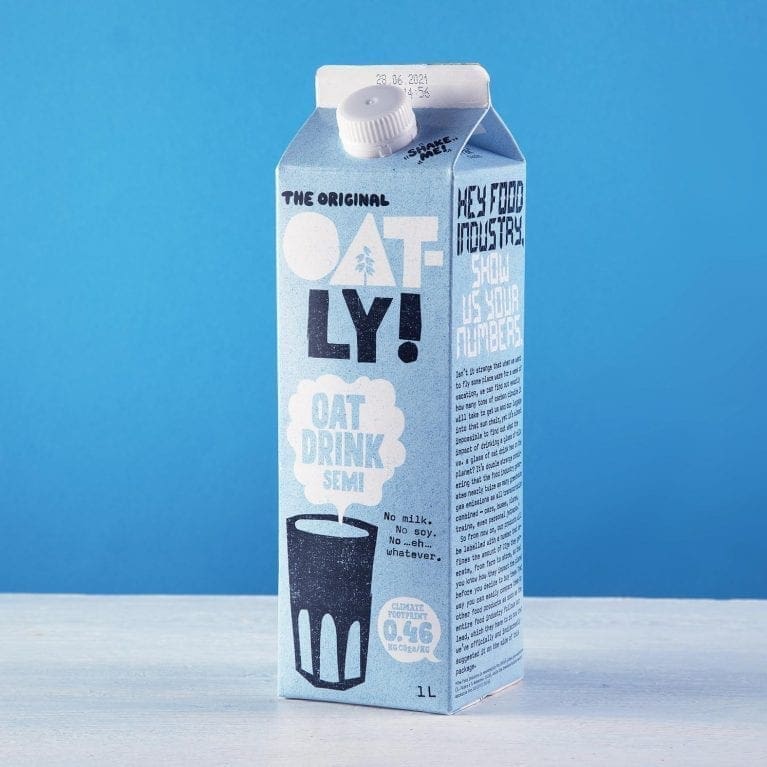 Oatly Oat Drink Semi Chilled
£2.37 including free doorstep delivery
Enjoy the rich, creamy taste of Oatly Oat Drink Semi-Chilled milked alternative. Made from premium quality oats, this oat drink is perfect for anyone who wants a dairy-free milk alternative. It's also a great source of essential nutrients like calcium, vitamin D, and iron, making it a healthy choice for daily use.


Free from
milk or soy. Suitable for vegans. 
Nutrition information per 100 ml:
Energy 191 kJ/46 kcal
Fat 1.5 g
of which saturated 0.2 g
Carbohydrates 6.6 g
of which sugars 4.1 g*
Fibre 0.8 g
Protein 1.0 g
Salt 0.10 g
Vitamin D 1.1 μg (22%**)
Riboflavin 0.21 mg (15%**)
Vitamin B12 0.38 μg (15%**)
Calcium 120 mg (15%**)
Iodine 22.5 µg (15%**)