McQueens Dairies are pleased to announce the opening of our first milk delivery depot in England– creating 33 milk delivery jobs in Warrington and surrounding areas.
Our brand new milk delivery depot in Warrington is located at the Taylor Industrial Estate in Risley, where we will employ over 30 milkmen to help with the demand for a milkman delivery.
McQueens Dairies director Anna McQueen, who is based at the Warrington depot, said:
"We are delighted to launch in Warrington. We chose the town as our first English base as it is easily accessible in the North West. The demand for a milk delivery in Warrington has increased and we are pleased to be able to facilitate this"
"It's fantastic to be able to create so many new jobs in the region. As we continue to grow, we'll be recruiting additional members of staff to join the team. We are very fortunate to have a terrific team of employees on board. All our staff are fundamental to the success we plan to achieve in the area."
Milkman Warrington
Anna stresses that the services of a modern-day milkman are much more than simply nostalgia.
"Milk delivery is very much an important part of communities," she said. "As well as delivering milk to the doorsteps of thousands of households, we are also making an increasing number of deliveries to office premises.
"Businesses see big benefits in milk being on the doorstep first thing in the morning. Employees never miss out on their first 'work' cup of tea or coffee, keeping morale high. It also means that staff members aren't using business time to go to the shops."
We hope to increase our delivery areas as more people sign up to a milk delivery and we expect to open more depots in England.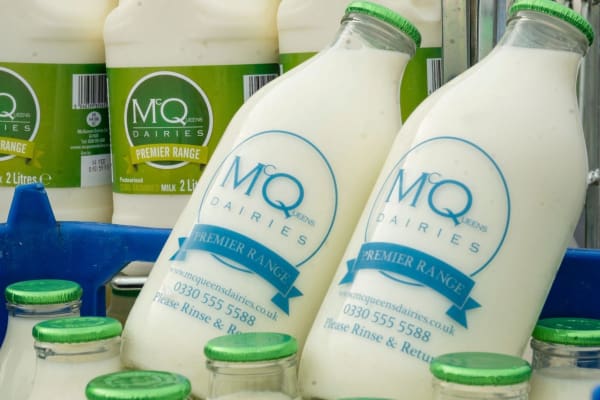 Join thousands of customers and enjoy fresh milk, juice and eggs delivered straight to your doorstep before 7am.