The old cliché saying goes – breakfast is the most important meal of the day. Various studies have proven this to be true. We have come up with 10 delicious breakfast smoothie recipes with fruit to help fuel you up for the day ahead.
Is it healthy to have smoothies for breakfast?
Smoothies can make a healthy breakfast that is if you have a fair balance of ingredients and nutrients. This includes protein, carbs, and healthy fats. Smoothies that heavily rely on vegetables over fruit cut down your sugar and increase the fibre content. You also want to avoid adding a lot of fruit juice and sweeteners, like syrups and honey, to limit the sweet stuff. Adding yoghurt helps to make your smoothies more filling, so you will stay fuller for longer.
The liquid bases you use in your smoothie also play a big role. Fruit juices are great however if you want to opt for a healthier, less sweet option, then go for milk or a non-dairy milk alternative, like almond, coconut, or oat milk.
Can I have a breakfast smoothie every day?
If you're looking to get your own blender to use and start making smoothies at home, you're already one step ahead with saving yourself money. This way you can control exactly what goes into your smoothies. Enjoying a breakfast smoothie every day is absolutely fine if you make sure it has a good balance of nutrients.
Peach Blueberry Smoothie
This sweet blend of peaches and blueberries will have you feeling like it's summertime in the middle of winter.
In a blender, combine a 125ml milk of your choice with 4 slices of fresh peaches, a handful of blueberries and a handful of kale then blend until smooth. You can add a peach or blueberries flavoured yoghurt for extra taste
.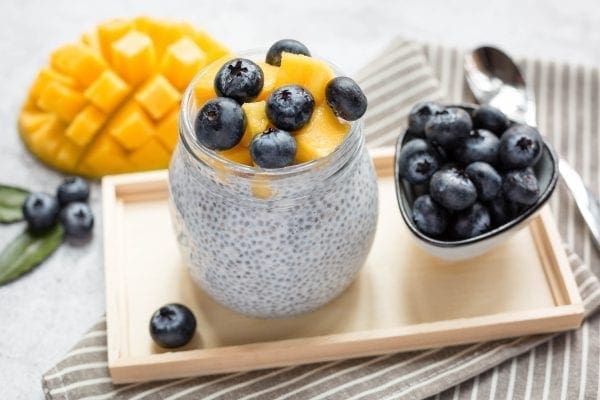 Banana-Blueberry-Soy Smoothie
The delicious and fresh blueberries in this healthy smoothie, which also includes banana and vanilla for sweetness will leave you wishing you had made more.
Combine 250ml of soy milk with a handful of frozen blueberries, 1 chopped banana, and one teaspoon of pure vanilla extract. Blend for around 20 to 30 seconds until smooth. You can add more milk if you prefer to have the mixture thinner. The advantage of making your own smoothie at home is being able to control exactly what goes into it.
Milk and Honey Smoothie
Make yourself a refreshing and sweet milk and honey smoothie using a few simple ingredients.
In a blender, combine 250ml of almond milk, 1 medium cucumber (peeled and sliced), 50g of green grapes, 2 medium stalks celery (peeled and sliced), and 1 tbsp of honey. Blend until the mixture is smooth.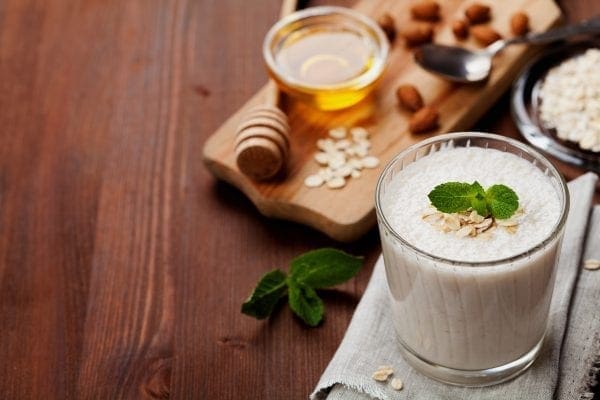 Berry-Banana-Oat Smoothie
Oats add some thickness to your smoothies and help you feel fuller longer. The blend of berries and bananas is a flavour loved by many.
In a blender, combine a handful of frozen strawberries, 250ml of low-fat yoghurt, 1 banana, sliced, 150g of rolled oats, 250ml orange juice, and 1 tbsp honey. Blend until the mixture is smooth. Enjoy!
Caribbean Dream Smoothie
Using your Greek yoghurt to make a breakfast smoothie is a great option and it tastes delicious too.
Blend 100g of pineapple chunks, 50ml Greek yoghurt, 200ml refrigerated coconut milk, 100ml of orange juice, 1/4 of a large banana, a handful of blueberries and a handful of ice cubes until smooth.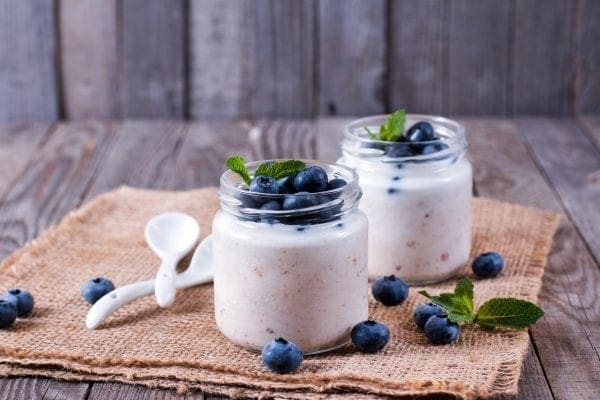 Cranberry Banana Smoothie
The banana adds body and sweetness, almond milk keeps the calorie count low, and maple syrup offers a seasonal sweetness.
In a blender, add a handful of frozen cranberry, 250ml unsweetened almond milk, 1 banana, 1 tbsp of maple syrup, ½ cup ice cubes. Puree until frothy and smooth.
Orange Dream Smoothie
This orange dream breakfast smoothie is the perfect breakfast recipe for after a workout to give you the refreshment you need.
Start by adding 1 orange (peeled), 100ml milk or yoghurt, 250ml orange juice from concentrate, 1/4 tsp. vanilla extract, and 4 ice cubes. Throw all the ingredients into a blender and process until smooth.
Strawberry-Kiwi Smoothie
The fruity, low-calorie smoothie recipe becomes healthier when you use organic kiwis, which contain higher levels of vitamin C.
In a blender, combine 250ml of apple juice, 1 ripe banana, 1 kiwi, 5 frozen strawberries and 2 teaspoons of honey. Puree until smooth and enjoy.
Watermelon Wonder Smoothie
Transform a summer fruit favourite into a delightful healthy smoothie. To prepare, add some chopped watermelon to a blender with 250ml of milk and 2 cups ice. Blend for 20 seconds or until you've achieved your desired consistency.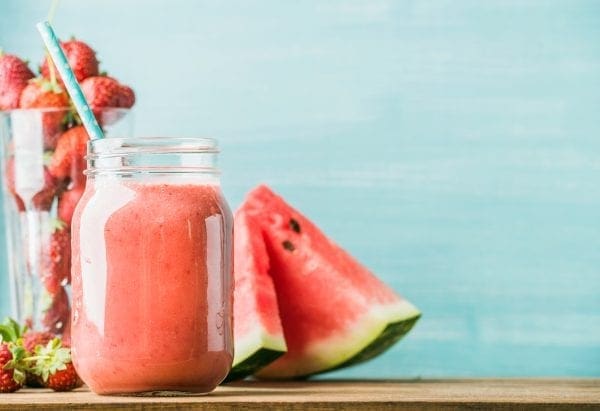 Tutti-Frutti Smoothie
A splash of orange juice infuses citrus into this healthy and refreshing snack.
All you need is a handful of mixed frozen berries, some crushed pineapple in juice, 50g of plain yoghurt, half a sliced banana, and 100ml orange juice. Blend for about two minutes, or until smooth.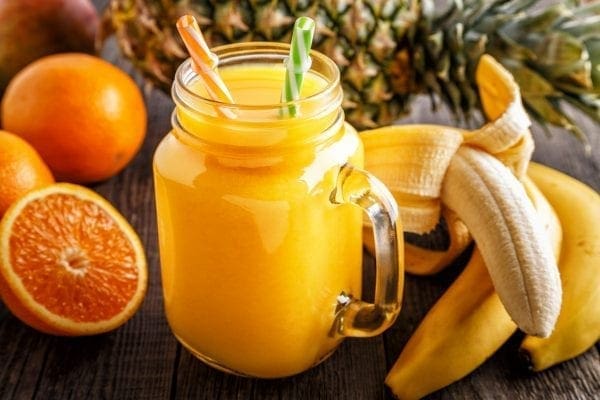 These breakfast smoothie recipes are sure to help you get ready for the day ahead. Not only are they quick and easy to make, but they taste delicious too.
You must try these easy breakfast smoothie recipes and let us know what you think! If you do make one, let us see it on social! Tag @mcqueensdairies on your photo & add the hashtag #McqueensMakes in your caption so we don't miss it!
Join thousands of happy McQueens Dairies customers and enjoy fresh daily milk delivered straight to your doorstep before 7 am with our local milkmen. Add on alternative milk, yoghurt, juice or just choose a milk and eggs delivery. Place your order in our online shop.