Free delivery on all orders!
No minimum order, get what you need!
Cancel anytime, no commitment!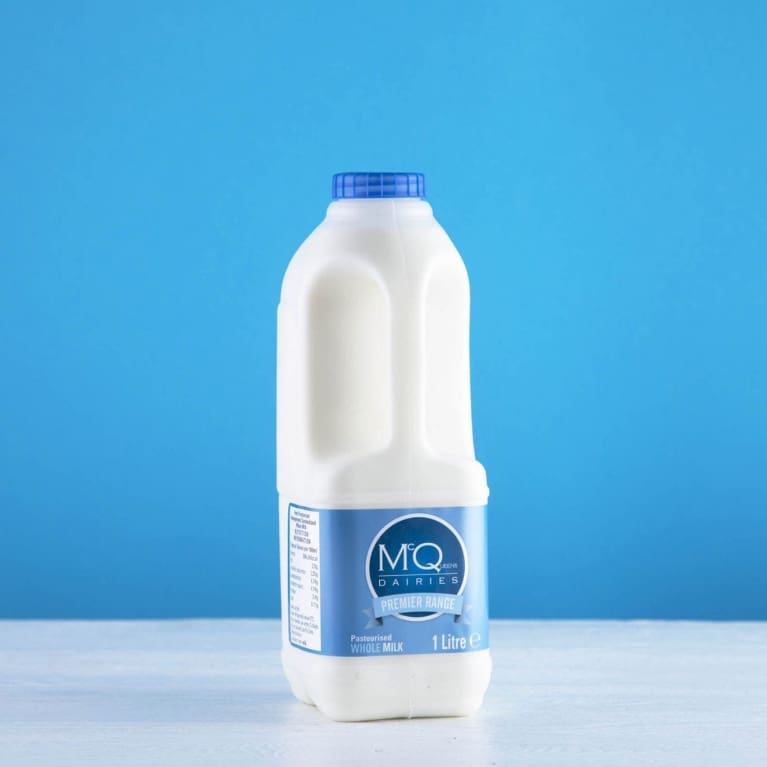 1 Litre Whole Milk Plastic
£1.90 including free doorstep delivery
Experience the richness of McQueens Dairies' Whole Milk (1 Litre), perfect for those who prefer the full-fat flavour of milk. Our milk is sourced from local farms and is rich in essential nutrients like calcium, protein, and vitamins A & D.
Typical values per 100ml
Energy; 268kj/64kcal
Fat; 3.5g
Carbohydrate; 4.74g 
Protein; 3.4g
Salt; 0.11g