Free delivery on all orders!
No minimum order, get what you need!
Cancel anytime, no commitment!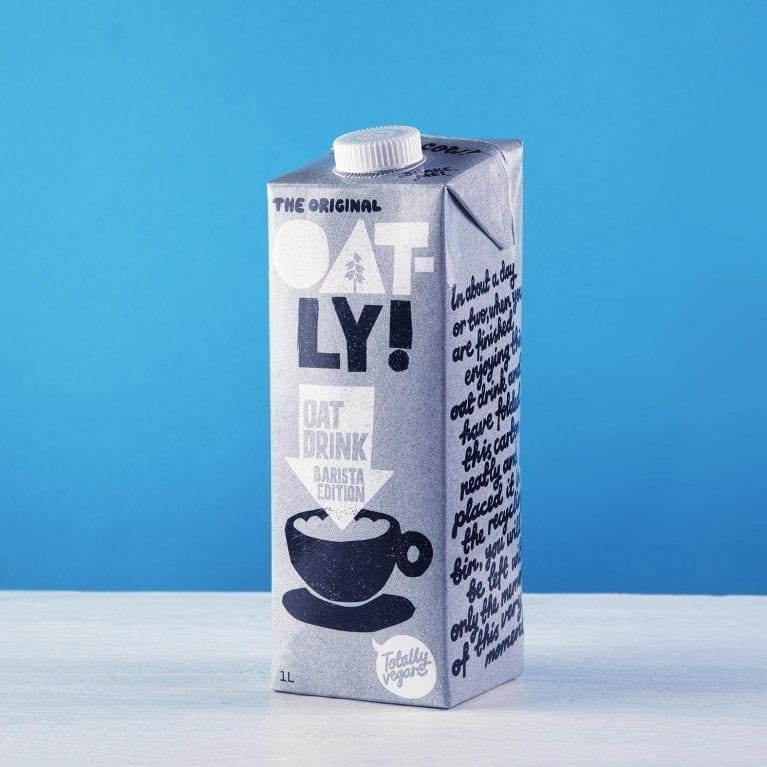 Oatly Oat Drink Barista Chilled Edition
£2.37 including free doorstep delivery
Get the perfect froth and texture in your coffee with Oatly Oat Drink Barista Edition. This oat drink milk alternative is designed to create the perfect micro-foam that will enhance your coffee's taste and texture. It's also vegan-friendly and free from dairy, soy, and nuts, making it a great choice for those with dietary restrictions. Please note that this is the chilled version of Oatly Barista, and must be stored in the fridge upon receipt.
Free from milk & soy. Suitable for vegans.
Nutrition information per 100 ml:
Energy 247 kJ/59 kcal
Fat 3.0 g
of which saturated 0.3 g
Carbohydrates 6.6 g
of which sugars 4.0 g*
Fiber 0.8 g
Protein 1.0 g
Salt 0.10 g
Vitamin D 1.5 μg (30%**)
Riboflavin 0.21 mg (15%**)
Vitamin B12 0,38 μg (15%**)
Calcium 120 mg (15%**)