Free delivery on all orders!
No minimum order, get what you need!
Cancel anytime, no commitment!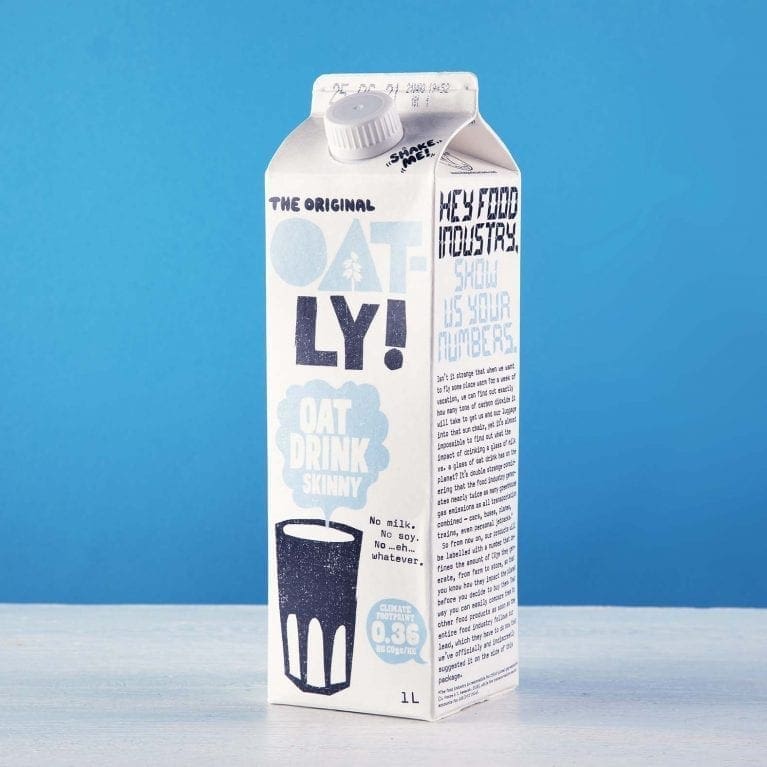 Oatly Oat Drink Skinny
£2.37 including free doorstep delivery
Oatly Oat Drink Skinny is a tasty, plant-based high protein, low-fat milk alternative that is perfect in teas and coffees, but also delicious to drink straight, in smoothies, poured over your cereal, or when put to work with your cooking skills! As well as being enriched with both calcium and vitamins, this oat drink is dairy-free and soy-free and perfect for vegans and non-vegans.

Looking for a low-fat milk alternative? Try Oatly Oat Drink Skinny. Our oat drink is low in calories and fat, making it a great choice for those who want to enjoy the taste of milk without the added calories. It's also a great source of essential nutrients and is vegan-friendly.



Sign up for our delivery service and enjoy oat milk delivered in glass bottles to your doorstep before 7am. Delivery is free and you can choose one or two deliveries per week at checkout. Simply leave out your empty glass bottles on your doorstep for our milkmen to replace with your new ones.
Free from Milk & Soy. Suitable for Vegans.
Nutrition information per 100 ml:
Energy 154 kJ/37 kcal
Fat 0.5 g
of which saturated 0.1 g
Carbohydrates 6.6 g
of which sugars 4.1 g*
Fibre 0.8 g
Protein 1.0 g
Salt 0.10 g
Vitamin D 1.5 μg (30%**)
Riboflavin 0.21 mg (15%**)
Vitamin B12 0,38 μg (15%**)
Calcium 120 mg (15%**)