Whilst the convenience of having an almond milk delivery to your doorstep is one we all love, making your own can be just as fun. You might be wondering, how is almond milk made? This homemade almond milk recipe allows you to control the amount of sweetness and allows you to test different thicknesses to the dairy free milk.
Almond milk is a non dairy milk alternative made from almonds. It has a nutty flavour and a creamy consistency and can be used as a replacement for cow's milk.  It's a plant-based milk alternative that is suitable for vegans and contains no dairy or animal ingredients. It comes in different types such as sweetened and unsweetened. Unsweetened vegan milk is thought to be healthier for you and can be used in direct replacement for cow's milk.
So, how is almond milk made? It is very simple to make your very own almond milk with the method only requiring only 2 ingredients, 10 minutes, and a blender.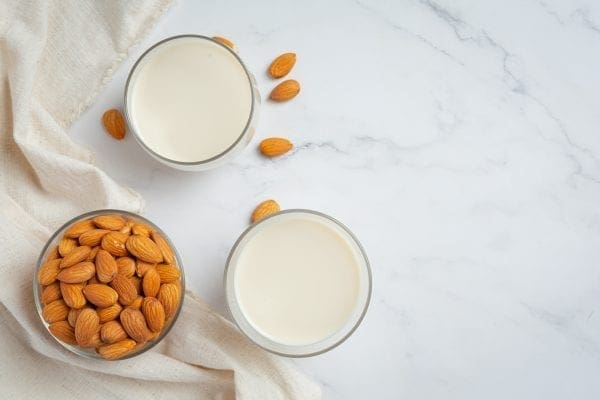 How is Almond milk made?
Making your very own almond milk starts with soaking almonds overnight in cool water. Warm water will drain the flavour out of the almonds so make sure the water is cool, but not freezing cold. It is also important to leave the almonds in a fridge overnight and not out on the counter. In the morning, drain the almonds thoroughly and then add to a blender. In the blender, add water, salt and anything else you wish to add. You can add vanilla, dates or berries for different variations of flavours.
Once added, blend for 1-2 minutes until combined. Then using a nut milk bag, if you don't have one of these you can easily use a clean tea towel, strain out the mixture into a bowl or glass.
How long your milk lasts depends on the temperature of your fridge and how fresh the ingredients are. On average we would say your milk should last around 4-5 days.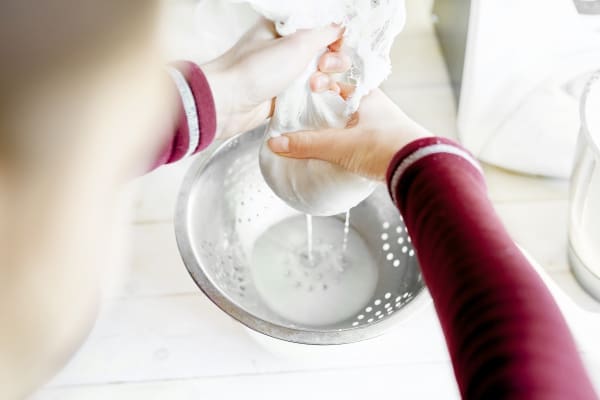 We hope the answer to your question – 'how is almond milk made?' has been answered however if making homemade almond milk is not for you and you wish to have an almond milk delivery we offer unsweetened almond milk and sweetened almond milk. The creamy and fresh tasting almond milk can be delivered twice weekly to your doorstep by our local milkmen. The benefits of an almond milk delivery means you never have to worry about waking up to no almond milk.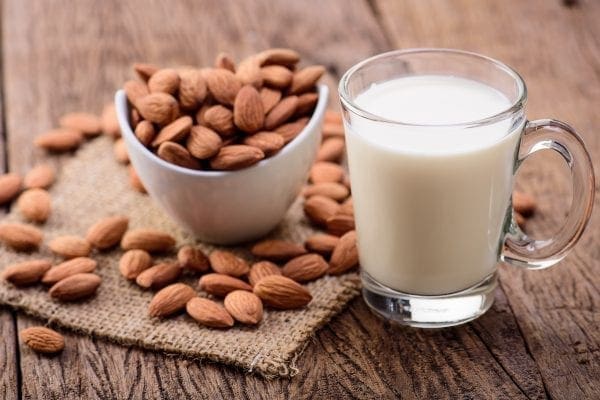 Join thousands of happy McQueens Dairies customers and enjoy fresh daily milk delivered straight to your doorstep before 7am with our local milkmen. Add on alternative milk, yoghurt, juice or just choose a milk and eggs delivery. Place your order in our online shop.