McQueens Dairies are pleased to have increased the number of milkmen in Warrington and its surrounding areas by 20 per cent, with demand for a milk delivery in Warrington on the up.
We have recruited seven new milkmen in our Warrington depot over the past year. This brings the delivery total to 42. This demand is being attributed to the coronavirus lockdowns. More residents are choosing to have their favourite dairy product delivered rather than venturing out to the shops.
Chairman and founder Mick McQueen said:
"Just 12 months ago, our Warrington depot employed 35 milkmen. Having experienced a significant increase in demand for our doorstep delivery service, we have had to increase that to 42, and it is likely we will be looking to recruit further staff this year.
More customers tell us that they really like opening their doors in the morning to a delivery of fresh milk, and that is being reflected in the number of milkmen we employ.
"The lockdowns that we have all had to face up to since March has had an impact on consumers' habits. Customers are telling us they like the convenience of safe and reliable milk delivery. Our customers make our business the success it is, and we look forward to continuing to serve them"
The bulk of this number is milk delivery staff, including people from sectors that have been hit particularly badly during the pandemic. We now employ 700 staff nationwide in our new multi-million-pound dairy and network of distribution depots.
To mark our 25th birthday, we also invested in the creation of a new, customer-focussed website. This gives our customers direct control of their orders.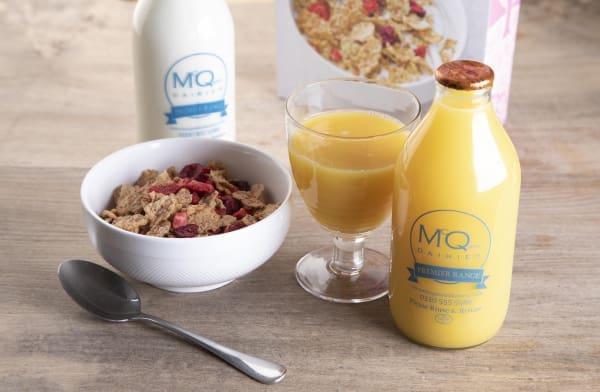 Join thousands of happy McQueens Dairies customers and enjoy fresh daily milk delivered straight to your doorstep before 7am with our local milkmen.  Add on alternative milk, yoghurt, juice or just choose a milk and eggs delivery. Place your order in our online shop.