Demand for doorstep milk deliveries in Carlisle Grows
McQueens Dairies are proud to announce the official opening of our new distribution depot in Carlisle.
Our business was founded in 1995 by company chairman Mick McQueen and wife Meg. We now operate eleven distribution depots in Scotland and north of England, employing over 600 members of staff . The couple's five children now hold senior positions within the business.
The new depot in Willow Holme Industrial Estate will employ 22 staff. This will mostly be milkmen and women who will deliver milk to our customers in Carlisle and surrounding area.
Jai Best, distribution manager from McQueens Dairies said:
"Our new Carlisle distribution centre is our sixth in the north of England and will join our busy depots in Mansfield, Huddersfield, Warrington, Preston and Stockton on Tees, which we recently opened to meet demand in the north east of England.
"We have already created 22 jobs at this new depot and it is our plan to add additional new staff to accommodate the growth we expect in the coming months. This is as more customers enjoy our service of having fresh milk delivered direct to their doorsteps".
In addition to milk deliveries, we also deliver alternative milk, orange juice, apple juice and free-range eggs. You can order using the website. As a customer, you have direct control of your orders, are able to book holidays and pay directly.
Ruairidh McQueen added: "Customers have always been at the heart of our business and who have made it the success it is. We still deliver milk to people who have been customers since we started the company 25 years ago. McQueens Dairies remain committed to giving every customer, old and new, the very best service and product in the market. We hope people enjoy having their milk deliveries in Carlisle again"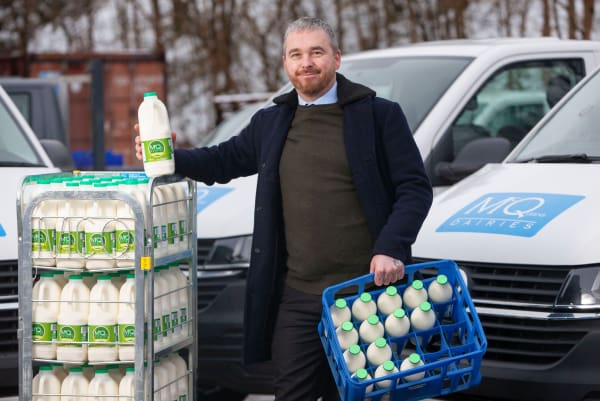 Join thousands of happy McQueens Dairies customers and enjoy fresh daily milk delivered straight to your doorstep before 7am with our local milkmen.  Add on alternative milk, yoghurt, juice or just choose a milk and eggs delivery. Place your order in our online shop.