For a second year running, AVA Berries has teamed up with McQueens Dairies Milk Delivery Company to surprise 2,000 of their customers with punnets of freshly picked Scottish AVA strawberries.
The strawberries were delivered as part of their usual milk deliveries across Edinburgh, Glasgow, and Fife on Thursday, July 8.
Head of Marketing at AVA Berries, Jill Witheyman commented: "We teamed up with McQueens Dairies last year when Wimbledon was cancelled, and their customers went crazy for our strawberries. So, with the tournament going ahead this year, we decided we'd work together again to surprise thousands of their customers with strawberries so they can enjoy a punnet while watching the women's and men's finals this weekend."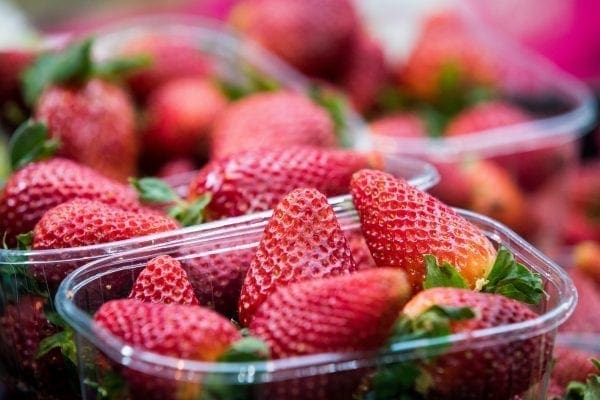 "AVA Berries are grown by an exclusive group of growers based across the north east of Scotland, the heart of the traditional berry-growing country, and have been specially developed for improved flavour, juiciness, appearance, and shelf life."
Calum McQueen, commercial director at McQueens Dairies, added: "It is fantastic that Wimbledon is on again this year, and we wanted to surprise our customers with some delicious AVA strawberries as a treat to enjoy during the finals weekend. Nothing says summer more than tennis and strawberries, and we hope this partnership with AVA Berries will spread a little summer cheer"
Many of McQueens Dairies customers are delighted with the surprise on their doorstep this morning. – "What a lovely thing to wake up to, I am very impressed with the service. This makes getting a milk delivery even better!" one customer said.
"I've already made a meringue with my free strawberries from McQueens Dairies this morning. Great idea for Wimbledon! Strawberries and cream are a match made in heaven!" another said.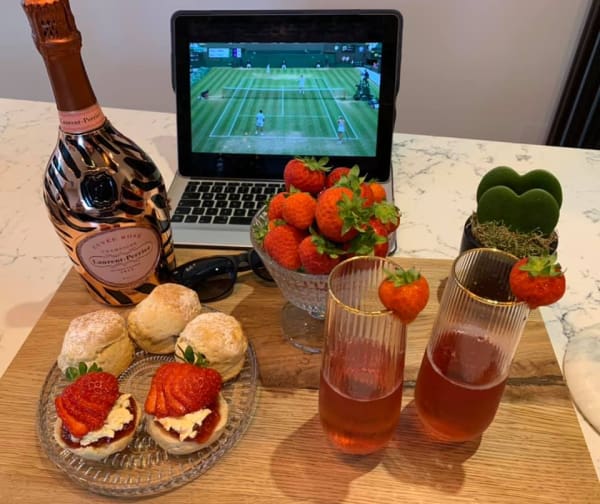 McQueens Dairies has been delivering milk to doorstep across the nation for over 25 years. Having started out as a single milk round in Fife, Scotland, the milk delivery company now deliver to over 200,000 customers weekly, bringing them fresh milk, juice, eggs, yoghurt and a range of alternative milk.
Join thousands of happy McQueens Dairies customers and enjoy fresh daily milk delivered straight to your doorstep before 7am with our local milkmen. Add on alternative milk, yoghurt, juice or just choose a milk and eggs delivery. Place your order in our online shop.