Davina our Milk Women and Dairy Hero of the Year
18th November 2020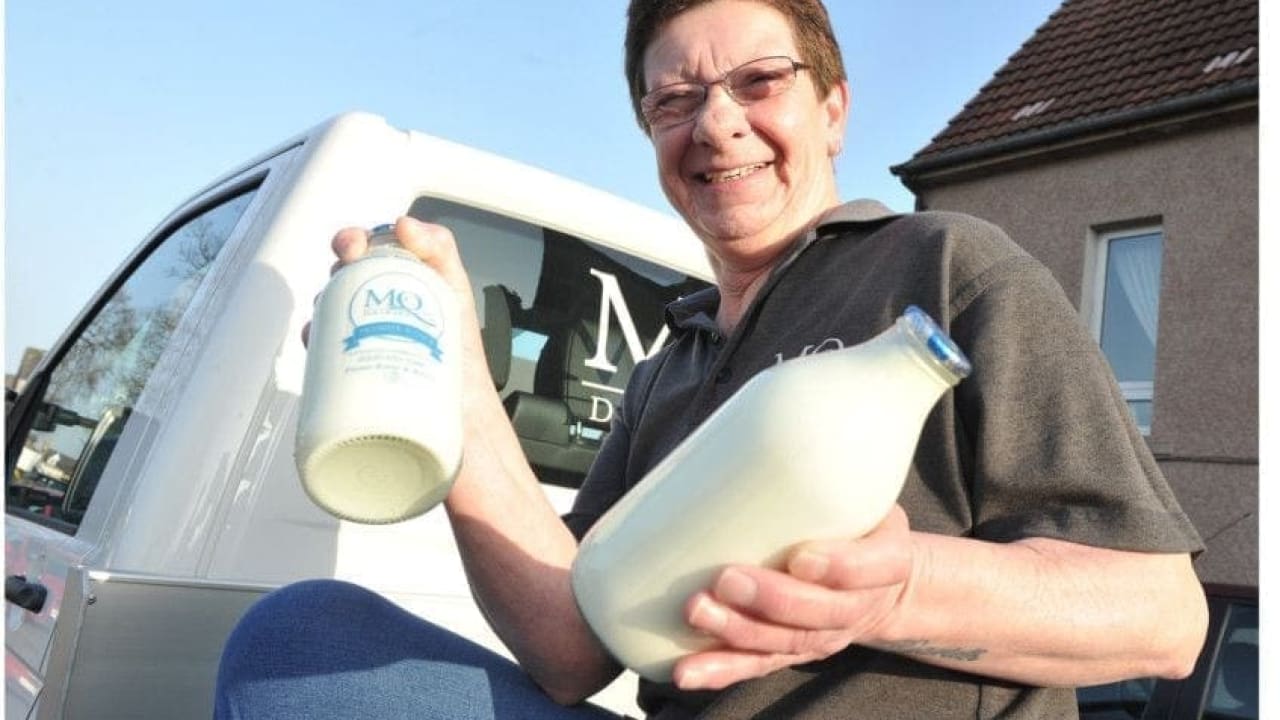 Our amazing milk women Davina has been nominated as one of the nation's Dairy Heroes of the year by The Grocer magazine. In a challenging year for the industry, Davina stood out for her outstanding service during the coronavirus pandemic.
Most evenings for more than 40 years, Davina Bruce has been turning up at the McQueens Dairies depot in Kirkcaldy, Fife, to prepare for her milk round that runs all through the night.
Having originally helped out on her father's milk float from the age of 12, Davina followed in his footsteps with her own round as soon as she was old enough.
And her passion for delivering fresh milk, eggs and fruit juices to the people of Kirkcaldy continues to be a family affair, with son Bob – who joined McQueens in 2011 – now her boss, after he was promoted to the post of depot manager at the start of this year.
"He's not bad. Sometimes he can get a wee bit stressed," Davina, 61, explains down the line from her home in central Fife. "He doesn't tell me what to do because he knows I've done the job for so long I don't need to be told."
When the pandemic took hold, she saw her milk round go up in both size and length of time as more and more people signed up for deliveries and added extra products to their orders.
That surge in demand has continued into the autumn. "Every week, new runs are getting made and new drivers are getting started. Things are picking up, and sometimes you don't have enough hands," she explains.
"During the lockdown, when everyone was really upping their orders, sometimes I'd have to do two runs to their door because I couldn't carry it all. I'm really quite wee, but I've got extra-long arms now."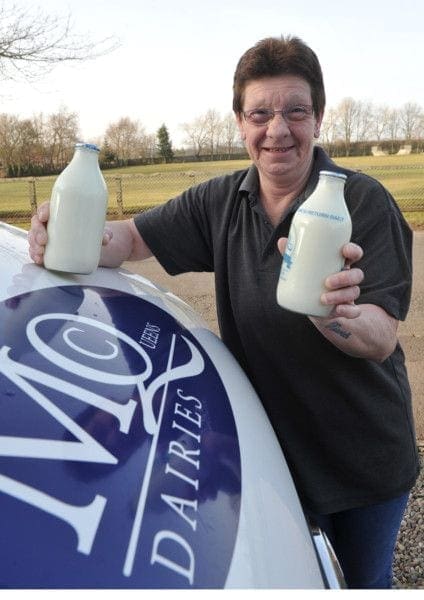 While business has been booming for milk deliveries, coronavirus rules did mean Davina wasn't able to see her two grandchildren during lockdown.
So when restrictions eased and she got to see them again, it was what she describes as her "biggest high".
"It was brilliant getting extra-tight hugs. I'd missed their cuddles. I used to see them every day, so it was a big wrench when I could only get to see them through the car window."
During lockdown, Davina says her spirits were kept high by the messages she received from the families she delivered to.
"You'd get drawings and thank-yous for being a key worker. Kids would be writing on the paths with chalk saying thank you for their milk deliveries. It was brilliant and really touching."
It's not just Davina's clients who appreciate her. McQueens Dairies chairman Mick McQueen describes her as "a shining example and a model employee" who never takes a day off. "Our customers love her to bits."
Last year Davina celebrated her 60th birthday and was presented with a gift by Mick and Meg McQueen and the company nominated her as their Women of the Year.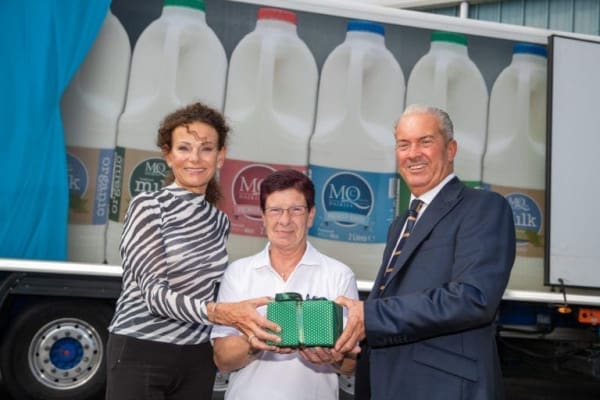 So, after more than 40 years of delivering milk and groceries under her belt, will Davina be hanging up her boots any time soon?
"Some days it's really hard going," she says. "Particularly in the winter with the dark nights. I always say I'm definitely not doing another winter, but I'm still here – and we're coming into the winter again."
We hope it's a long time yet before Davina retires and we are delighted with her amazing recognition in the Grocer.
To sign up for a milk delivery simply visit our online shop