There are many reasons why your child may require lactose-free milk such as being lactose intolerant or allergic to dairy. In these situations making sure young children are still getting the nutritional value they would typically get from dairy milk is important. The advice here changes based on the age of the child. The best lactose-free milk for babies will be very different from the best lactose-free milk for toddlers. You should always speak to your doctor to confirm a lactose intolerance or allergy to dairy before giving your toddler lactose free milk.
What are the symptoms of lactose intolerance?
The most common symptoms of being lactose intolerant include wind, bloating, stomach cramps and/or pain and feeling sick. These can become unbearable for some people so the sooner you find out if you are lactose intolerant, the better. The severity of the symptoms can vary from person to person and how much lactose you have consumed. Whilst there is no cure for lactose intolerance, knowing what you can and can't consume will help relieve symptoms. It is important to note that being lactose intolerant is not the same as a dairy allergy. Food allergies are caused by the immune system reacting to a certain type of food you have consumed. Non lactose milk is a great option if you are lactose intolerant.
It is rare for babies to have lactose intolerance or allergy. However, it is more common in premature babies. Giving lactose free milk for your newborn baby if they are lactose intolerant means you are still ensuring their dose of milk. Dairy alternatives are usually not advised for babies due to milk being the primary source of nutrition. In cases where your child has had a diagnosis of an intolerance or allergy, a specially formulated lactose-free baby formula is recommended. Special baby formula is the best lactose-free milk for babies as it will support all their nutritional needs. Milk for lactose intolerant baby means that you can still give your baby the nutrients it needs, just without the lactose.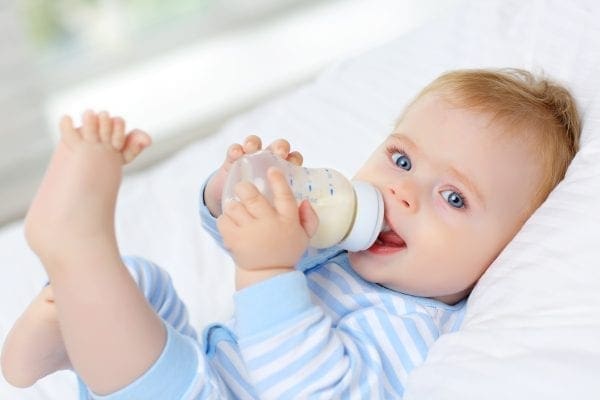 Lactose intolerance typically develops in toddlers and young children. As milk is no longer the primary source of nutrition, plant milk as well as lactose-free dairy milk are good options. Soya, almond, rice, hemp, and oat milk are all examples of lactose-free milk which are appropriate for toddlers. The choice of alternative milk largely comes down to lifestyle and flavour. With dairy free milk for toddlers it is essential to ensure they are fortified with calcium and vitamins. These are important nutrients you would typically find in dairy milk.
Some examples such as soya and almond milk share similar calcium levels to cows milk but almond milk is lower in protein. If you are aware of your toddlers overall protein intake this won't be an issue. Almond milk is naturally sweeter than soya so it'll be easier to introduce into their diet. Lactose free baby milk is a great milk alternative to give to your toddler.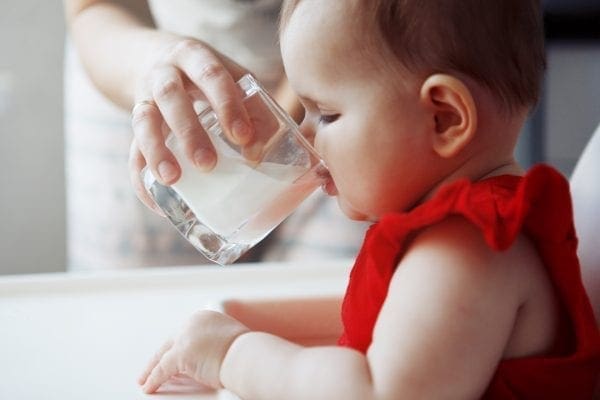 With children, the majority of their nutrition will come from solid food so there is less nutritional need from milk. Just like toddlers you want to ensure your chosen alternative milk contains calcium. There's much more flexibility when looking for lactose-free milk for children as protein is likely found elsewhere in their diet. Alternatives such as Oat milk and rice milk which have more distinctive flavours can be introduced.
Regardless of the age of your child, it is important to consult your doctor who will have a view of your child's individual nutritional needs. They can then recommend an appropriate alternative.
Here at McQueens Dairies, we offer several of lactose-free milks suitable for toddlers and children including almond milk, coconut milk, lacto free dairy milk, oat milk and soya milk. Your lactose-free alternative milk can be delivered straight to your door along with dairy milk, eggs and juice. There is no one best lactose free milk brands for babies or toddlers, however making sure your child receives lactose free milk is important.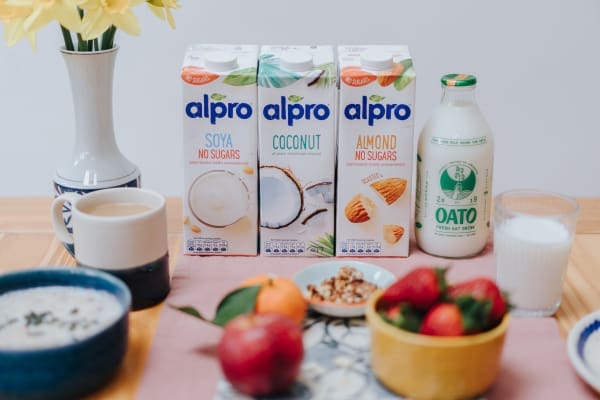 Join thousands of happy McQueens Dairies customers and enjoy fresh daily milk delivered straight to your doorstep before 7am with our local milkmen. Add on alternative milk, yoghurt, juice or just choose a milk and eggs delivery. Place your order in our online shop.