Milk Delivery in Stockton
McQueens Dairies are proud to announce the opening of our new Stockton-on-Tees depot, in the North of England. This is part of wider plans to expand into the region to meet rising demand for doorstep milk deliveries in Stockton.
This exciting new announcement comes as thanks to the demand for a milk delivery in Stockton on Tees and beyond has increased. Seeing that more people are looking for a milkman in the Middlesbrough and Stockton areas, to provide them with their weekly milk delivery. The new Stockton depot is located in Pennine House, Stockton-on-Tees, TS18 2RJ. In addition, the depot is situated near many local businesses in the area such as NETA training group and Sedgefield.
Ruairidh McQueen, Sales Director of McQueens Dairies said:
"Our new Stockton-on-Tees distribution centre is our fifth in the north of England and will join our busy depots in Mansfield, Huddersfield, Warrington and Preston in providing the people of Stockton with a milk delivery service."
"Demand for milk deliveries in Stockton-on -Tees has been increasing for some time now. When the coronavirus pandemic hit the country in March 2020, we have seen demand increase further. This is as a result of customers looking for safer and reliable food delivery service. Additionally we hope that our decision to open this new milk delivery depot in County Durham reflects that demand."
"McQueens Dairies still deliver milk to people who have been our customers since we started 25 years ago. We are committed to giving every customer, old and new, the very best service and product in the market. We hope the people of Stockton will look forward to us providing this service".
Chris Norton, our new depot manager for the Stockton depot, said: "It is exciting for all of the staff and milkmen who are delivering fresh milk to customers doorsteps. Similarly, it is exciting for McQueens Dairies to become part of the Stockton-on-Tees and the County Durham community".
Stockton on Tees Milk Delivery
The need for a milk delivery in Stockton comes as part of McQueens Dairies wider expansion plans. We hope to be able to open more new depots while joining our existing ones in the North of England. We hope that they are as much of a success as our neighbouring ones. During the expansion, McQueens Dairies plans to hire 100 members of staff to help with the new demand for contact free milk deliveries in Stockton.
Job Boost for Stockton on Tees
Moreover, our new depot has allowed us to create 13 new jobs in Stockton to cope with the demand. With the increased demand in milk deliveries in the Stockton area, we expect to double the workforce in the next year. The majority of roles are for local milkmen and women. Our wider expansion plans in the North East will see more jobs for instance in production, field sales executives and office staff too.
Finally, McQueens Dairies are proud to announce the new opportunities in the Stockton-on-Tees area and beyond with the expansion plans. Additionally, we are delighted to to create so many job opportunities in the area with our new Stockton depot.
You can check out our latest vacancies and career opportunities on our careers page here.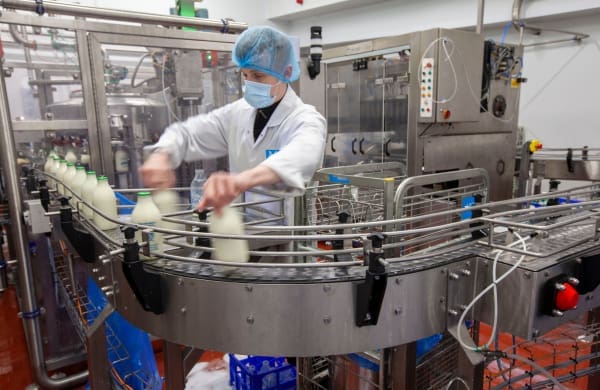 Join thousands of customers and enjoy fresh milk, juice and eggs delivered straight to your doorstep before 7am.