On average, the UK disposes over 33,000 tonnes of milk a year. At McQueen's Dairies, we hate to see our delicious, farm-fresh milk go to waste! So, if you find yourself needing to use up your milk, we've compiled a handy list of 5 simple and delicious recipes to help you use up your leftover milk.
Soup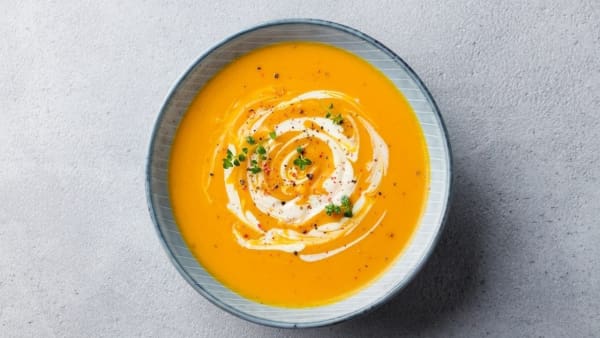 Using leftovers from a meal to turn into soup is a great way to save waste and the same applies to your milk. Milk is a great addition to any kind of soup you are making. Whether it's homemade soup or heating up from a can, adding your McQueens milk to it will give a creamier taste. It's also a great way of sneaking some milk into your kids' diets if they don't usually drink milk. Why not try our delicious Creamy Carrot Soup recipe?
Yoghurt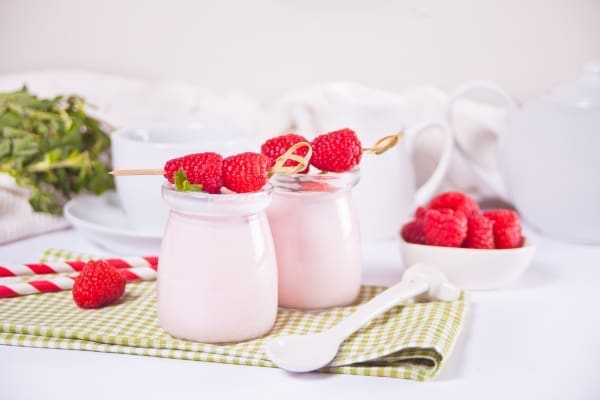 Homemade yoghurt requires very little special equipment and tastes delicious. You can make your yoghurt low fat or full fat by adjusting the type of milk you add to it. It can be a long process to ensure your yoghurt has the perfect taste but we think it's worth it. Swapping out one or 2 ingredients is usually enough to give you all types of flavours. We have created a great recipe for how to make your own.
Smoothies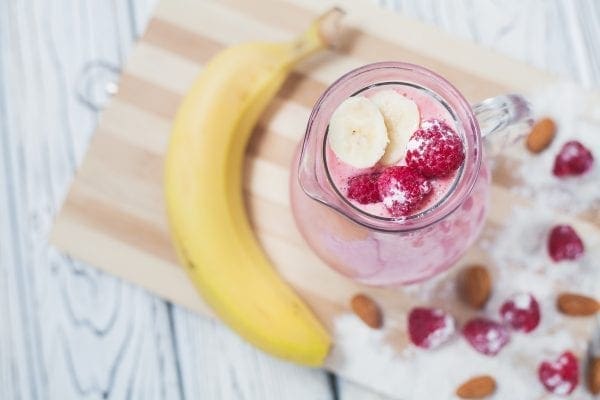 Smoothies are a great, healthy and nutritious way of using your McQueens Dairies milk. You can add the McQueens milk to give a creamier taste or the thicken or thin it up and can make a variation of delicious smoothies using our handy smoothie recipes. You could even swap out the regular McQueens Dairies milk and try Almond milk or Oat milk.
Macaroni Cheese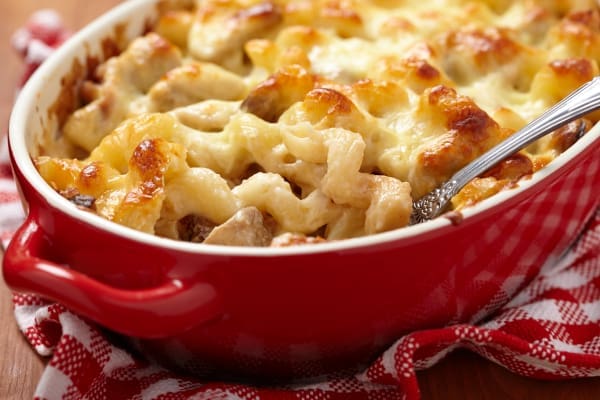 Nothing says comforting and classic like macaroni cheese. Making the delicious creamy sauce with your McQueens Dairies milk will make for a tasty dish. Boiling the macaroni in boiling milk is a great idea if you want a richer and extra creamy mac and cheese dish. Try our macaroni cheese recipe – a McQueen's team favourite!
Pancakes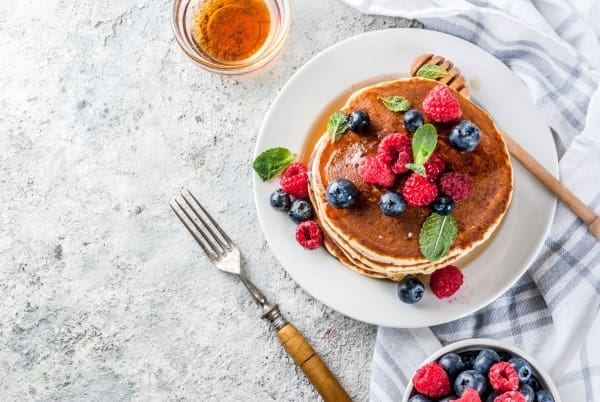 Pancakes aren't just for Pancake Tuesday. Using your milk to make some light and fluffy pancakes is simple and fun to do. Top them with the classic lemon and caster sugar, or add chocolate sauce or maple syrup for the ultimate treat. Do you have pancakes for breakfast, lunch or dinner?
Join thousands of customers and enjoy fresh milk, juice and eggs delivered straight to your doorstep before 7am.