This simple Salmon and Egg breakfast wrap comes together in minutes and tastes delicious.
Salmon and Egg Breakfast Wrap
Ingredients
2

Large

McQueens Dairies Free Range Eggs

1

tbsp

Chopped Chives

Pinch of Salt & Pepper

1

tbsp

Olive Oil

2

tbsp

Greek Yoghurt

40

g

Smoked Salmon, sliced

Grated Zest & Lemon Juice

1

Plain Wrap
Instructions
First, beat the eggs , chives, salt and pepper in a bowl.

Next, take a frying pan and heat the oil in pan. Pour the eggs, chives and salt & pepper into the pan and cook for around 1 minute. Flip the egg over and wait a further minute.

Combine the yoghurt with the lemon zest. Place the smoked Salmon over the egg wrap and drizzle with the yoghurt & lemon mix.

Roll your wrap up, serve and enjoy.
This hearty breakfast wrap is great for when you want a quick but delicious meal. If you're in the mood for meat, you could easily substitute the Salmon for bacon or sausage.
You can also make this for lunch because it's packed full of protein and healthy fats. You can serve with a salad and it makes for such a filling and satisfying lunch.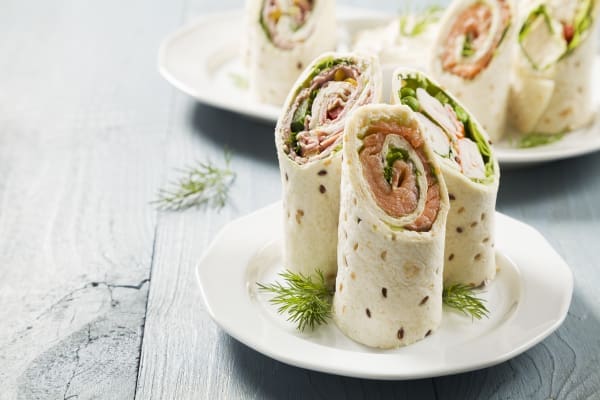 Join thousands of customers and enjoy fresh milk, juice and eggs delivered straight to your doorstep before 7am.